Minidoodle News
Minidoodle News is a new feature to compliment the web site and to inform you of what's happening and to discuss minibike related topics. Become a member. The membership fee is $10.00 US per year. In tern you will receive one issue per month JPEG format. . This is just another way to share information with true mini-bikers who share the same interests and hobby.
Don't miss out!!
JOIN NOW!!!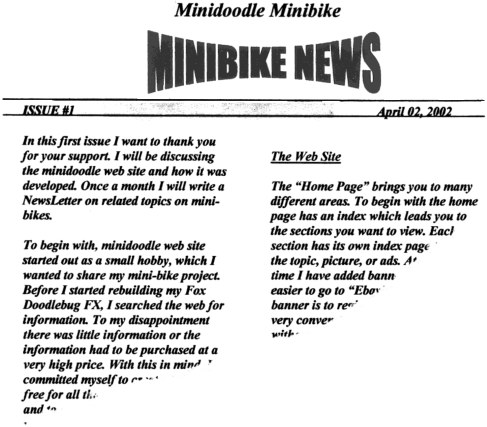 Issue #I Intructory news letter Apr.02, 2002
Issue #2 Topic Chains May 02,2002
Issue #3 Torque vs Speed May 28, 2002
Issue #4 Keep guessing!!