BURRO MINIBIKE

Here is a pair of Burro minibikes. Manufacture and year unknown. They look to be in original condition. If anybody has information let me know.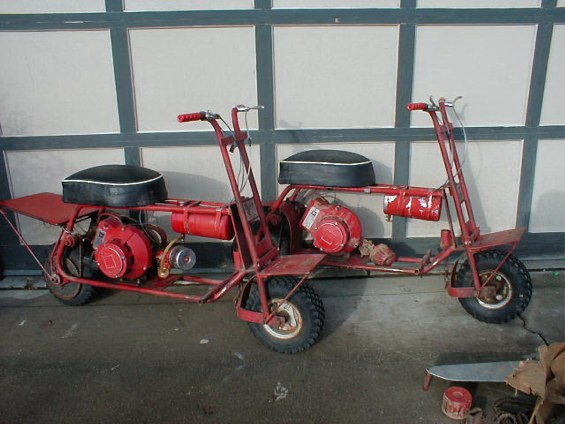 Below is a really big Burro minibike sent to me from Tim. Well here is his story.
"Here is a picture of my next restoration after the Trapper is done. !970 El Burro Sand-N-Sno Bike. Made by Huron Tool and Manufacturing. Lexington M.I. I bought this from the original owner. Unfortunately he used the original 8hp Briggs &Stratton engine on a go cart inthe 70's." Talk about big minis.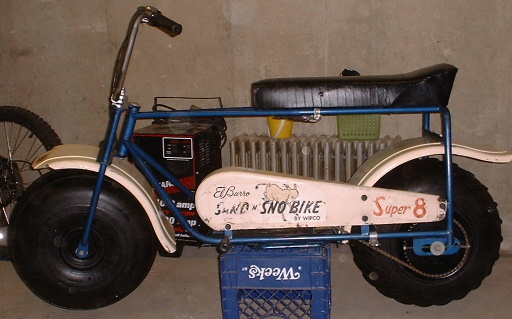 Now here are pictures of Mike Harrington's custom El Burro Sand and Snow bike. It sure is a cool looking fat tire minibike. Here is Mike's comment.
"Frame was modified for a suspension seat as I weigh 250lbs. 13hp briggs ohv engine with a Comet TAV 30. (It does work great despite being rated at only 8hp max). Spring loaded chain tensioner is awesome. Mike Harrington"