SPEEDWAY MINIBIKE

Wow! I just saw this on Ebay auctions. This minibike is a beaut. This is an old classic which I remember to be a big competitor to the Rupps and Fox minibikes. Almost all original.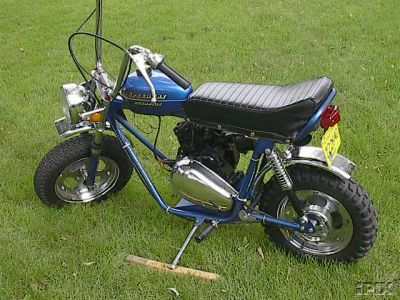 Another one I saw this on Ebay and just had to add this to the minibike picture. The Speedway Scorpion is quite a rare minbike. This one appears to be in its original condition.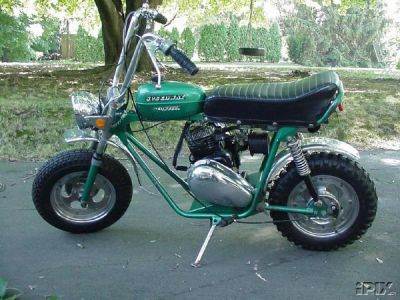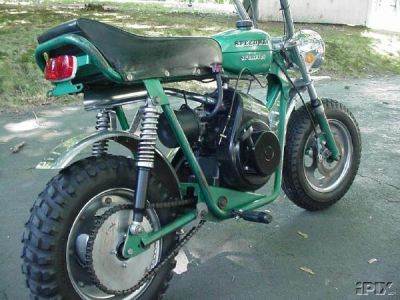 Here is pictures of Tom Winn Speedway Scarat inine bike he just bought. This is his story.
"I just bought this Speedway Scarab from a local guy, he bought a Ruup roadster and this bike from an older couple who took them to Texas with them each winter. Scarab is all original, even the tires, runs great. Guessing it to be a '70, from the decal. I really enjoyed seeing some other Speedway bikes." Any information on the speedway minibikes send them in.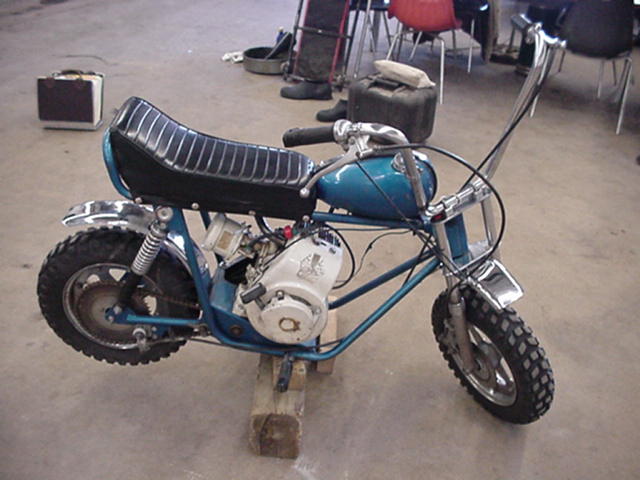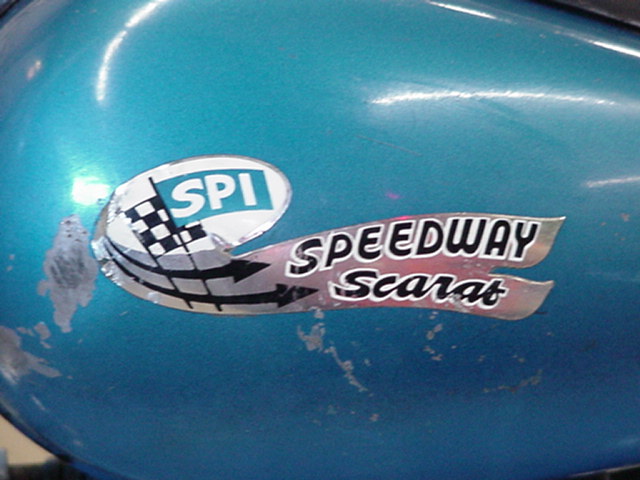 Below is a picture sent to me of a 1972 Speedway EL Trige Minibike. This is a great looking bike. Personally this is the first time I have seen a minibike like this.
Courtesy of Bill Pekaar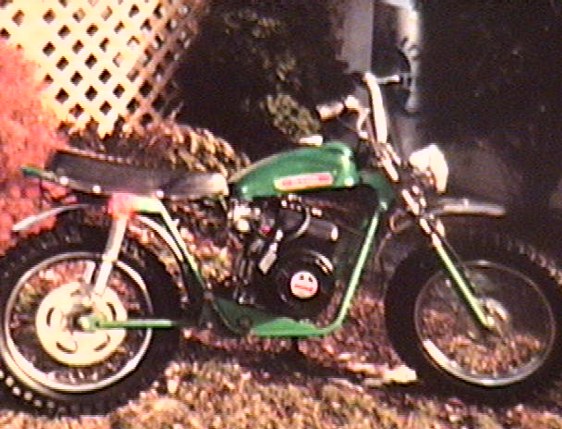 Below is a picture of a Speedway minibike. This must be from the seventies. Exact year and model unknown. Check it out.
Up-Date:June 21, 2004
heWow this is great. Brain Putt has sent me this information on this mini. This is what has to say.
The orange Speedway is the model name "Shrike", sold up to 1971. You can tell it's an early model from the gas tank. It was made with left and right halves with a chrome strip to cover the seam. All earlier models had this tank until the time I mentioned. All models after that had the upper and lower halves with a raised seam, no trim, that you see in the Speedway Scorpion pictures. I know for a fact it is a Shrike because ,(well, I owned one to start with), and the orange color is a dead giveaway. plus you can see there is no rear shocks or swing arm. It also came with a Tecumseh 3 horse instead of the 4 horse on the Scorpions. The Shrike was the budget model.
Now we know a little more!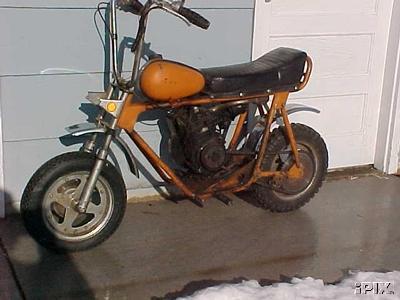 Below is Doug Anderson's Speedway Red Baron minicycle project bike. Mind you it does look like the El Tigra pictured above. Wonder what the difference is except for the year. Needs parts and if anyone has some please contact me.