TRAIL HORSE

A 13 year old had sent me the picture below which he has gotton his fathers mini bike from his grandparents. It is from the seventies and it says general appliance for the company and Trail Horse on the front. Every site he goes to no one mentions General Appliance and he can't find them anywhere. He was wondering if anybody could give him any information about the model or the company.
I just recieved information on this minibike. See below.
Trail Horse was sold by:
General Appliance Manufacturing Co.
Downtown P.O.Box 429 6200 N. 16th St.
Omaha, Nebraska 68101
Their phone number was (402) 453-7800
The model in that picture looks like a GTO 1500 (5hp w/automatic two-speed & alternator).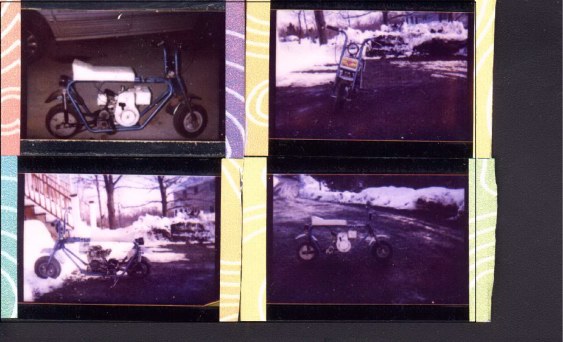 Below is a Trail Horse minibike that was auctioned off ebay. Completely original and showing the front plate Logo. This is the GTO 100 model. You can also see the band brake set-up. So if you need an idea on how to set-up a band brake, this is a good example. Check out the pictures below of another classic minibike. Cool.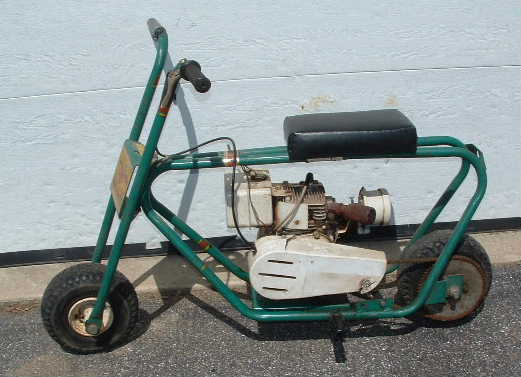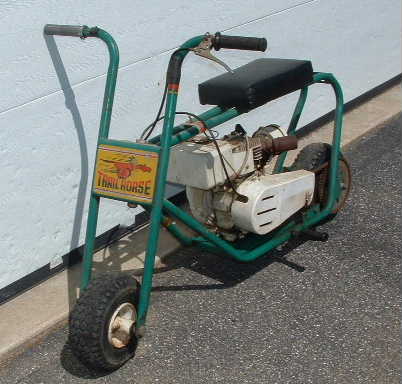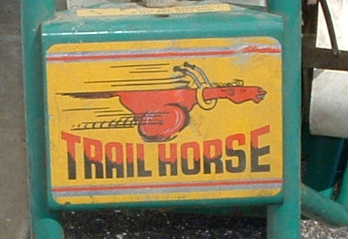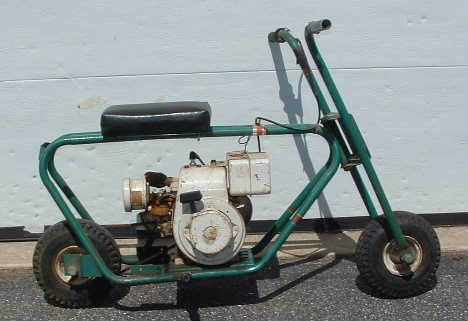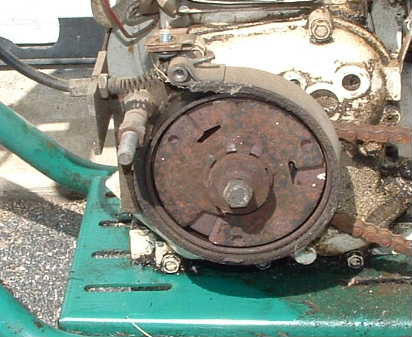 Here is a really nice project that Josh Howard (minidoodle member) just completed his Trail Horse. Lots of work has been put into this and he pretty proud of the work he has done. And I just love the gas tank, which is tucked away under the seat. Thumbs up!!!. Here is Josh's story.
"I got my Trail Horse GTO 800 a couple years ago. I didnt even know what it was. But with the help of Jay and the minidoodle members we figured it out quick. When i first got it it was all rusty and beat up. I tested out a few engines and drives on it. But heres how it ended up. I bought a Tecumseh H50 Motorsports racing engine. It has a billet rod, hyper cam, HD springs, billet retainers, no governor, robertsons torque tube, and rlv silencer. I cleaned and painted the flywheel cover. I used a wire brush to clean 30 years of crap off the wheels. Cleaned and painted the frame. Its got new controls, cables, 530-450x6 tires and tubes, airfilter, and all hardware. I used a tav-2 torque converter (i had to drill new holes to tilt it up over the jackshaft) The final part was the tank under the seat (thanks John) It turned out great, and is a real fast minibike! Also this is the smoothest minibike ive ridden. It is so easy to ride. It is alittle bigger then your average minibike."