L'IL INDIAN

Here is the history of the LIL Indian.It is the story of the LIL Indian and the founders of the company. It is a long article (16 pages) so I would print it out and save.
Click here
to go to the link.
Below is a really nice picture of a L'il Indian minibike.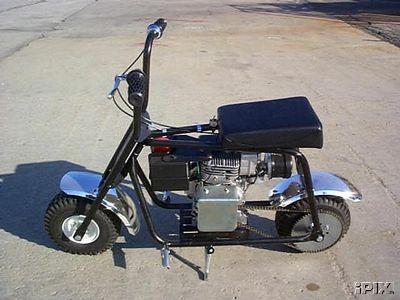 Here is a nice little restoration of the L'il Indian minibike by Jeff Van Conant. It took him 3 months. Well worth it.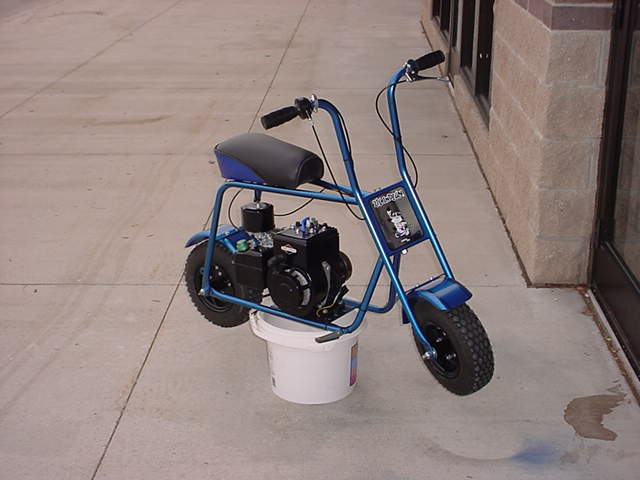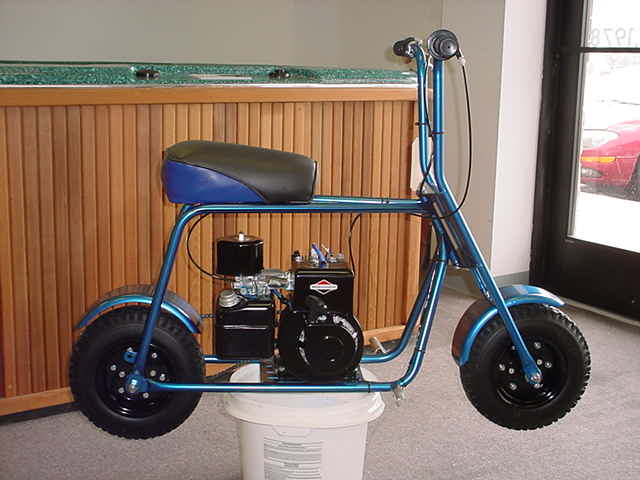 Below is a picture sent to me by Ray Odrey of a vintage Lil Indian minibike. Beside it is an interesting go cart. Talk about a small minibike compared to the picture of the go cart. Real cool.
Now here is a nice restoration of L'IL Indian from Steve This what he mentioned.
"JAY,THESE PICTURES ARE FROM THE MINI BIKE SHOW AND CONTEST THAT WAS HELD ON APRIL 30TH HERE IN MICHIGAN. MY ORANGE LIL INDIAN MODEL 500 TOOK BEST OF SHOW. I SPENT MANY HOURS RESTORING THIS BIKE TO ORIGINAL USEING EITHER ORIGINAL OR NOS PARTS,INCLUDING EVERY NUT AND BOLT BEING RE CADIUM PLATED."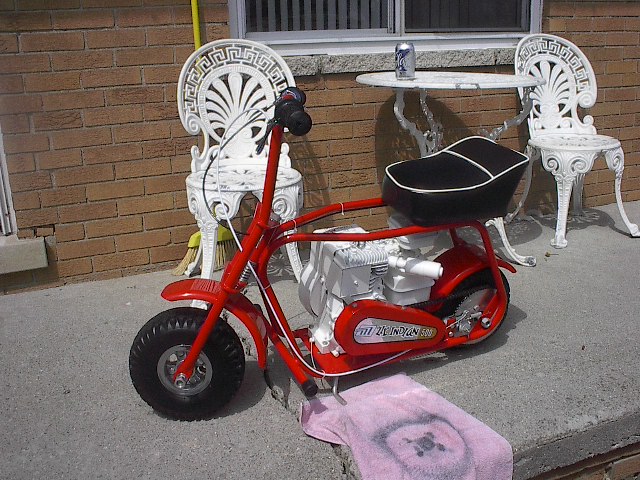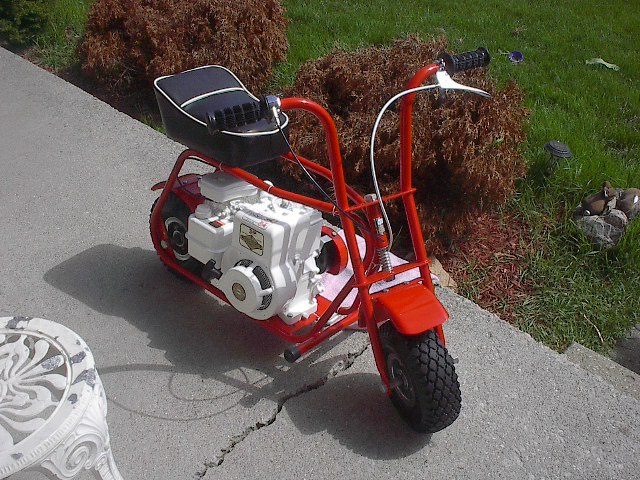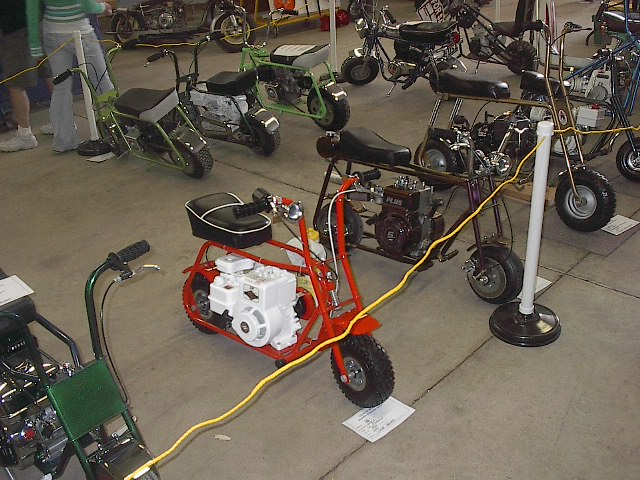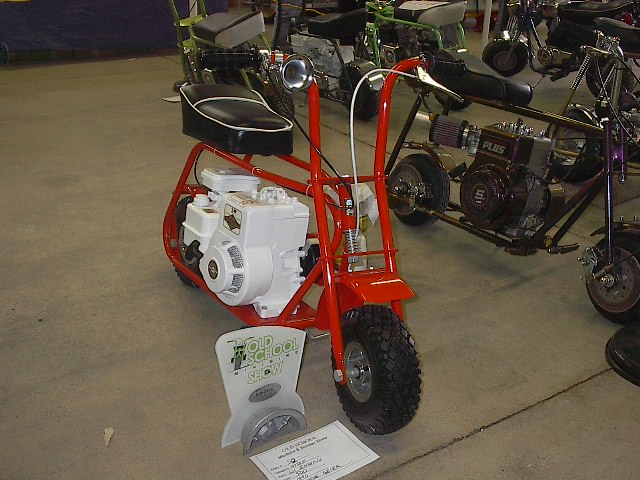 Well here is Doug Anderson's 1970 L'il Indian 6000. Have to admit it is a real nice mini and the work done is impressive. Here it is below.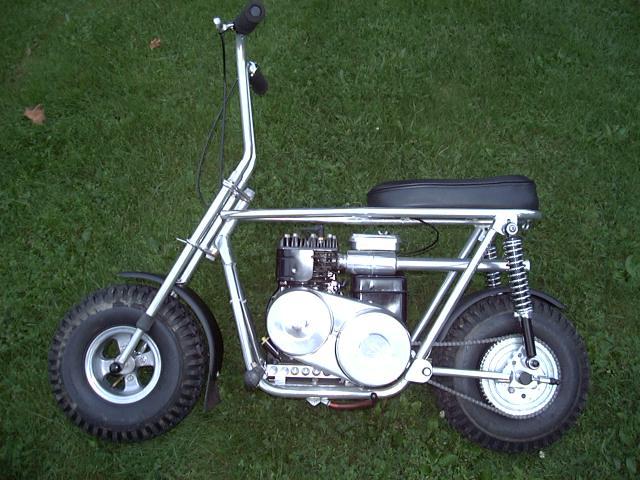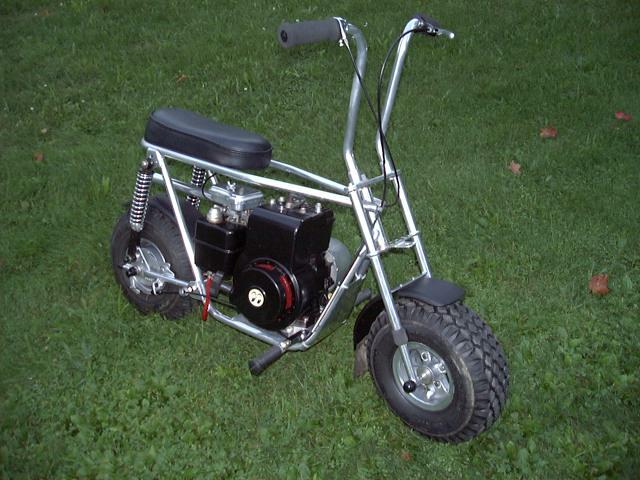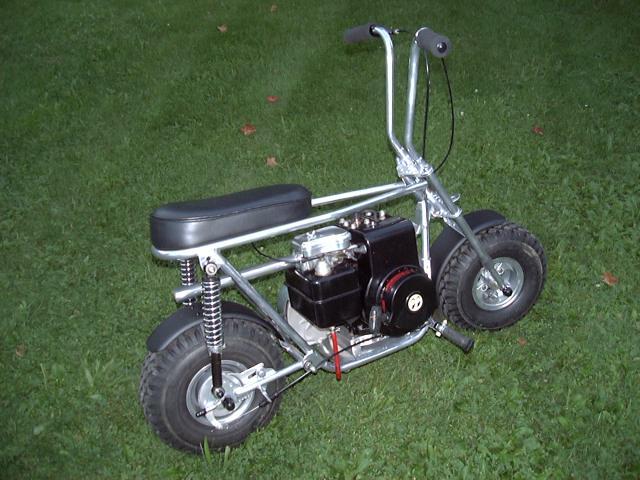 Now here is a rare L'iL Indian Sabre which Jerry sent me the pictures to identify. I believe this model is from the 70's. I must say this is a rare one indeed. A true collecters item.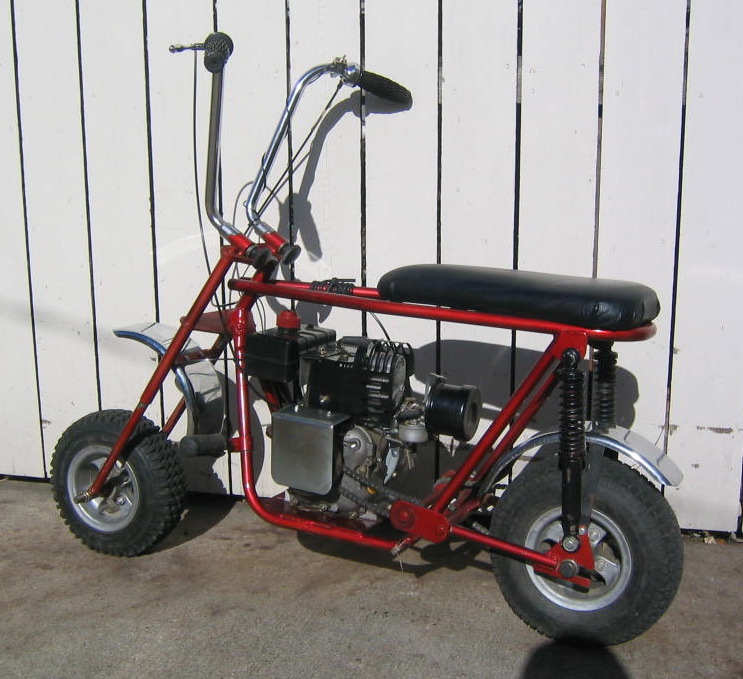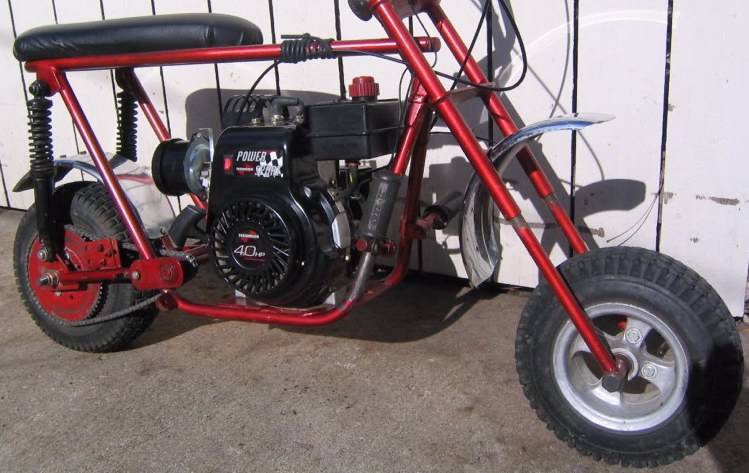 Below is pictures of a really nice project of a rebuilt L'il Indian from Mark Franzen. So here is his comment.
"Here are some pictures of a late model Lil Indian that I rebuilt. The first picture is of what I started with.
The color is Mirror Red powder coat. Engine is an old 2-cycle Clinton Panther, which is rebuilt but in it's original paint. I included one of my daughter riding it also."