FALCON CAPER-CYCLE

Here is a real old minibike pictures that I just recieve from Mike Notter. Imagine I was only 5 years old when this came out. Well here is Mikes story.
"I just found this very rare Minibike. I have been looking for one of these for years. It was originally a Caper Cycle Falcon powered by a Westbend 700 v 5, 7&1/2 HP 2 stroke engine. Some of your older visitors should enjoy seeing one. The whole minibike is original except for the engine and paint. My friend had a brand new one back in 1962. It was the first minibike I had ever ridden. I plan on a complete restoration. By coincidence I had purchased another Caper Cycle and as soon as it was sent this one showed up so I grabbed it too. The other one is very nice but the wheels and seat are not original. So after 10 years of looking I have two." Sometimes we just get lucky. Mike also sent some brochures, so check out the brochure page too.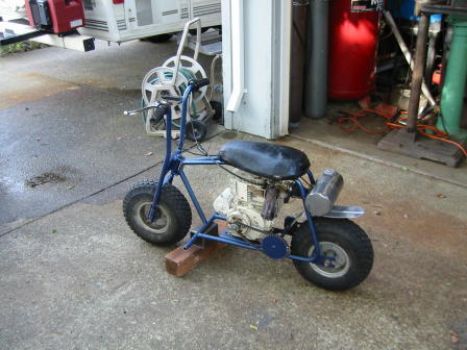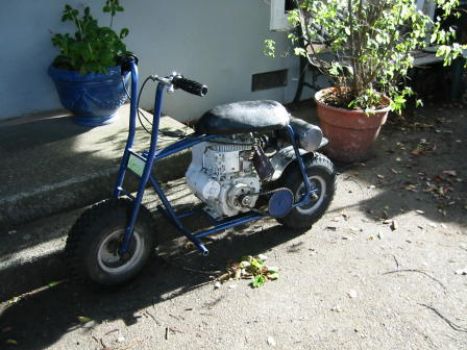 Ok here is the completed restoration project that Mike just completed of the above. From what he has told me, red was the original color of this mini. Below is the pictures of the Caper completed. This is a fantastic restoration and deserves to be in the 2007 minibike wall calender. Check this out.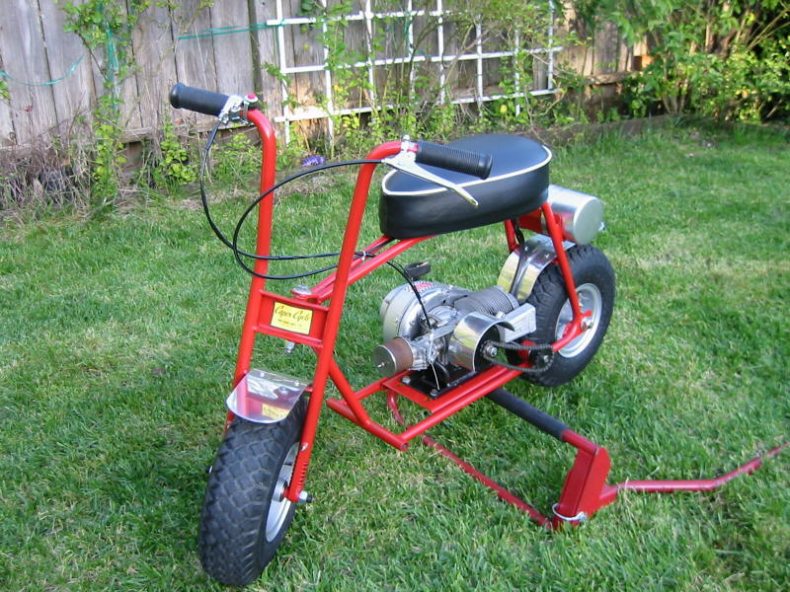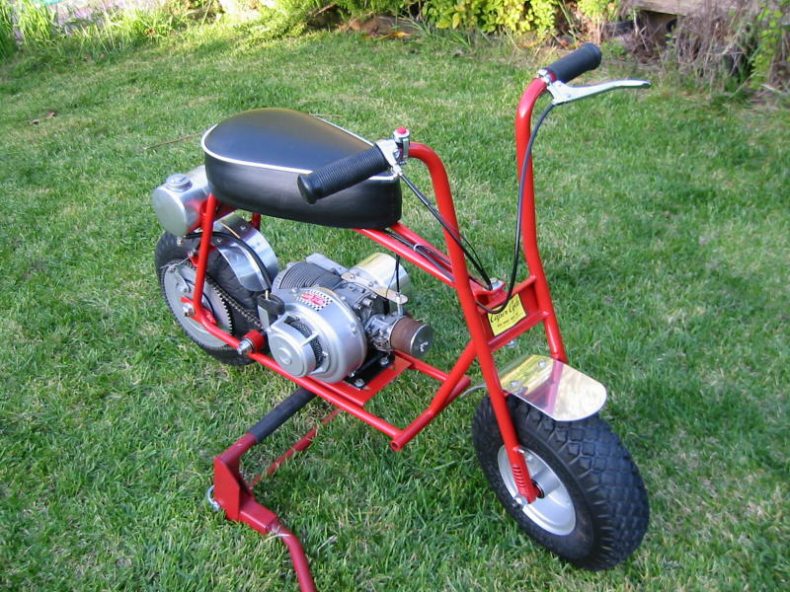 Below is another Caper Cycle that Mike Notter resored. In my opinion, he has dome amazing work on these minibikes. So this is what Mike has to say. "I finished my '61 Caper Cycle, you can see the difference between the '61 and '62 in '62 they raised the frame for more seat height. That clinton A400 Clinton pulls it along pretty well. I was suprised."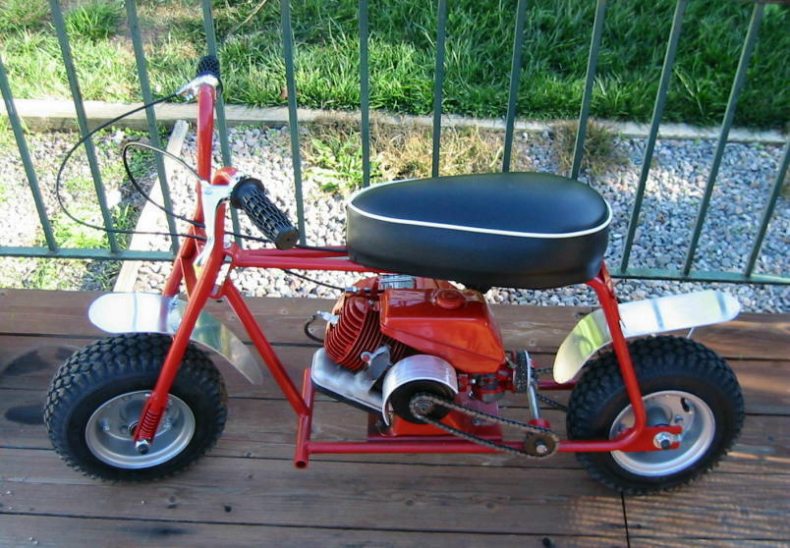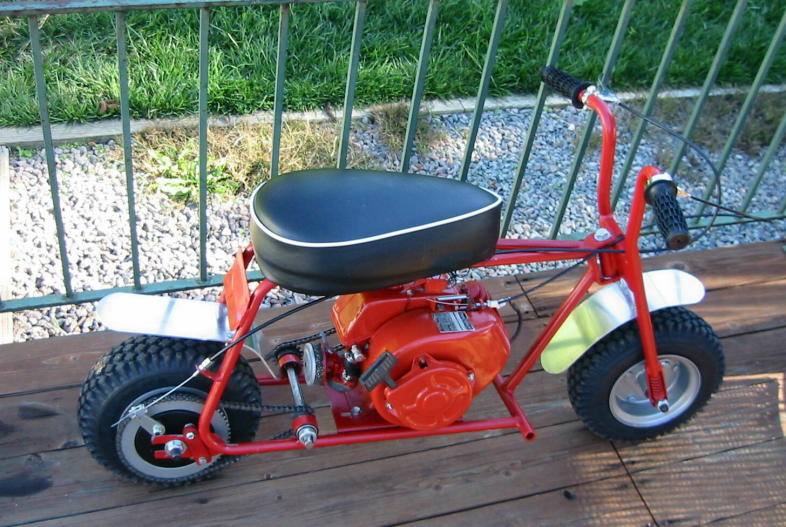 Here is another great restoration from Mike Notter. This one is a Caper Cycle Kingfisher below.