PERRY'S MINIBIKE COLLECTION

Below is Perry Rothenberg's minibike collection. As you know he recently bought the Fox Scamp. Included below is pictures of a Scat Tracker, Cushman, The Fox Scamp he just bought,Alexander Renolds minibike, and cool trike. Boy what a collection. You can see he really loves those bikes. Enjoy !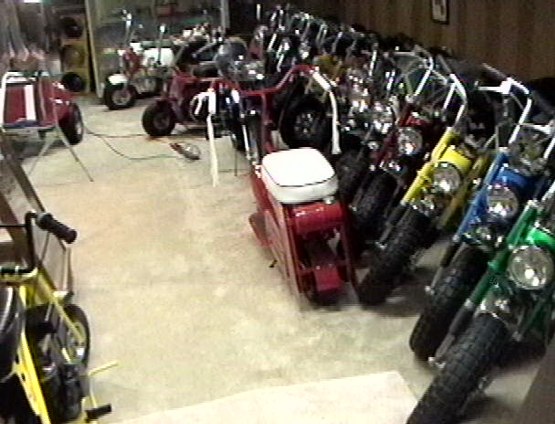 A snap shot of Perry's minibike collection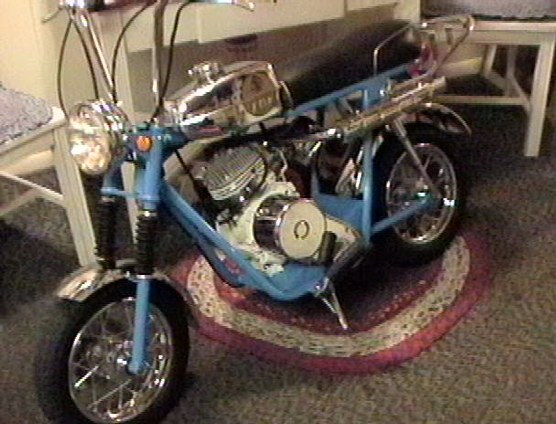 The Fox Scamp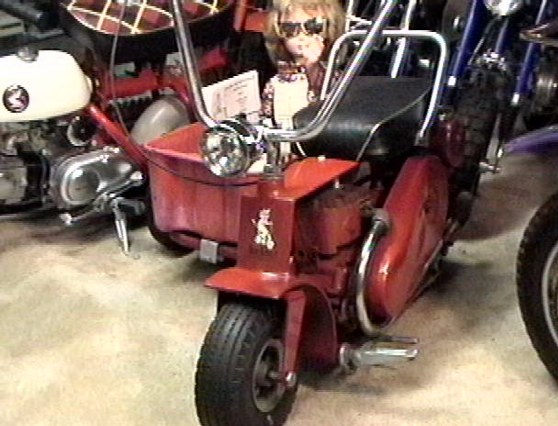 Skat Kitty with side car.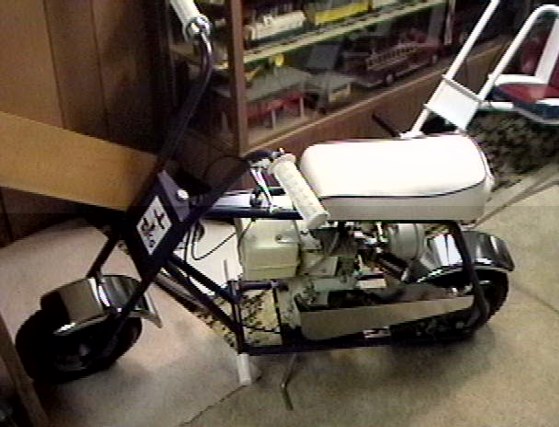 Alexander Renolds Minibike with a Taco sticker. (Wrong sticker)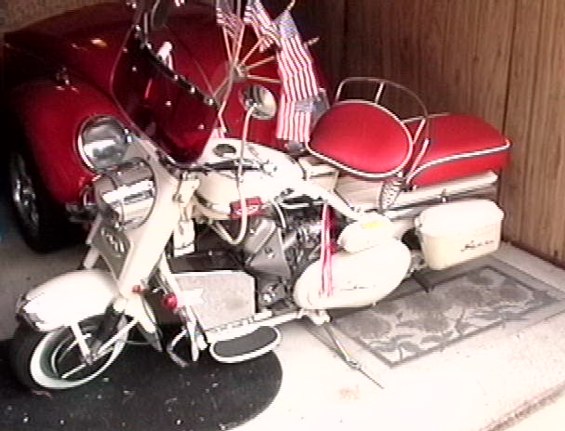 Cushman Scooter is a Shriners Parade Bike.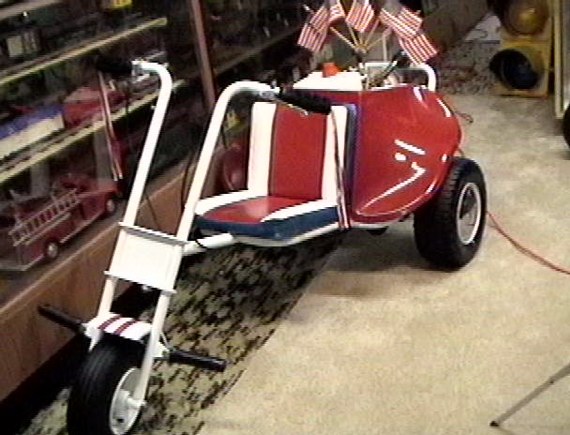 A cool Trike