BEARCAT

Wow , I saw this minibike up on ebay being auctioned off.They were actually called a "Twister" and were built in Phoenix in the late '60's into the 70's. They are rugged, well built, and I believe have many advantages over a Tote Gote. I would like to thank Russ Ford in Dewey, AZ for this information. Below this picture are pictures of Russ bikes.I just love the looks of this bike. Rugged for the trails.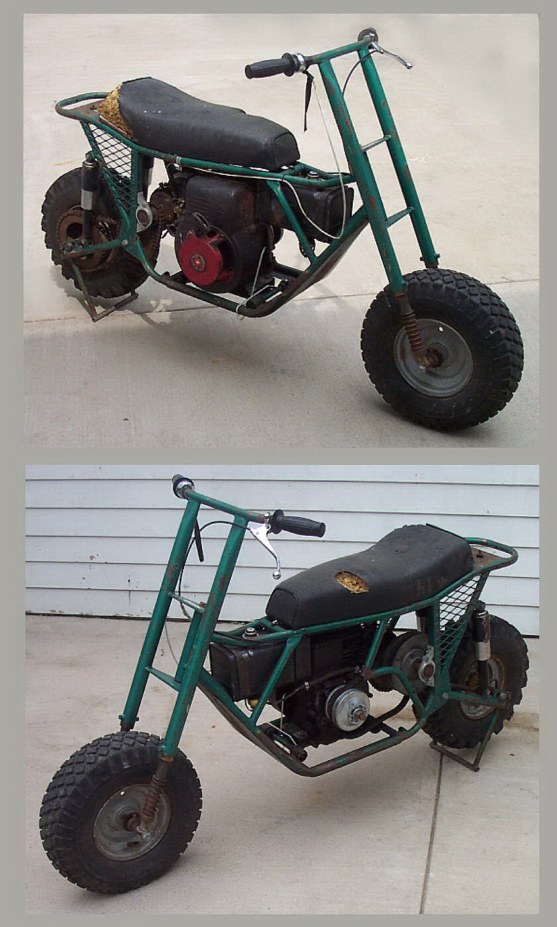 Russ Ford Bikes below.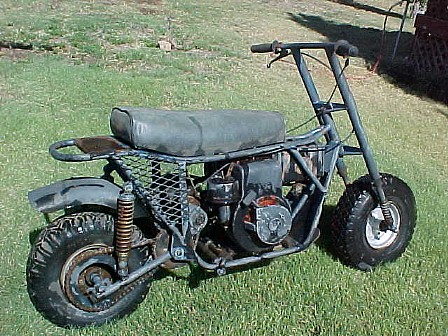 Below are pictures of Chris Salyer Bearcat Twister. It was manufactured in 1968. The serial number is 740. Nice looking mini.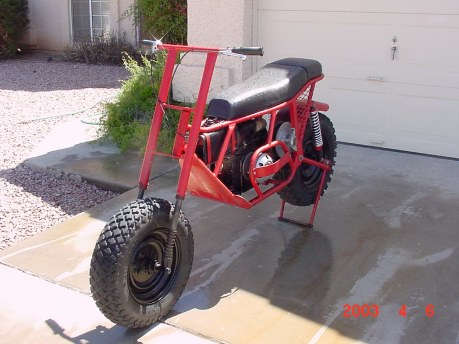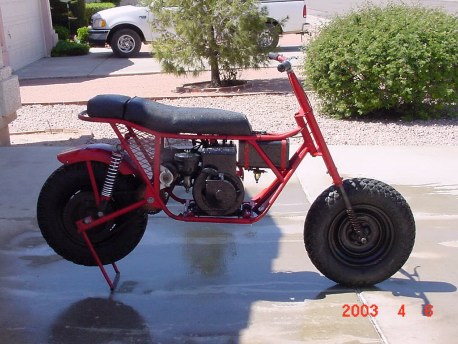 Below is another Bearcat Twister that belongs to Steven Miller. He bought it 3 years ago at a yard sale for $175.00. Now thats a bargain.