ROKON TRAILBREAKER

Below are pictures of Glenn's wife Rokon minibike. Just to advise you this is a 2-wheel drive minibike. This is how this minibike was originally designed. So heres the story of this project. The Rokon Trailbreaker as I first bought it (yellow)(all Rokon's from about 1964 through 1974 were yellow). Sandblasted it & repainted using epoxy primer & Acrylic Enamel with hardener. I think it turned out pretty nice his wife loves it. The Trail Breakers originally had 15 inch GoodYear Tractor tires on them. I found a set of 12 inch spoked Rokon Scout wheels & refinished them for her bike to make it lower so she could touch the ground easier. I also "Drilled" the word ROKON around the sprockets to break up the big flat ugly area. The tractor tires are really mean looking ...but leave a lot to be desired in sidehill tracton. There's a lot better tread selection for 12" tires from the quad runner market. I also swapped gas tank from my 69....it was a much smaller "Peanut" tank & made the bike "Look" smaller for her.
These bikes look very heavy....but only weigh in at 185 lbs !!!!
Earliest pix of "Pinky" have the 15" drum wheels.....later pix the bike has the 12" spoke wheels & you can see how much smaller it made the bike.
Now this is what I call a mans size minibike. WOW!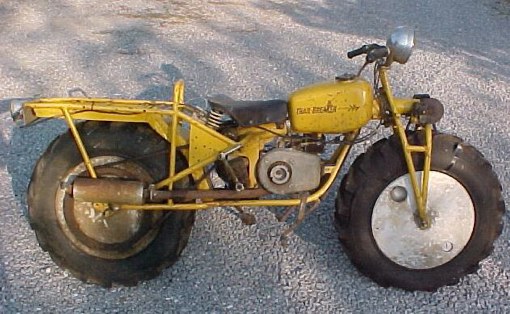 Pinky as bought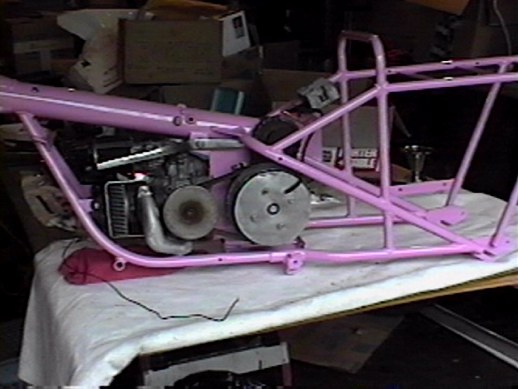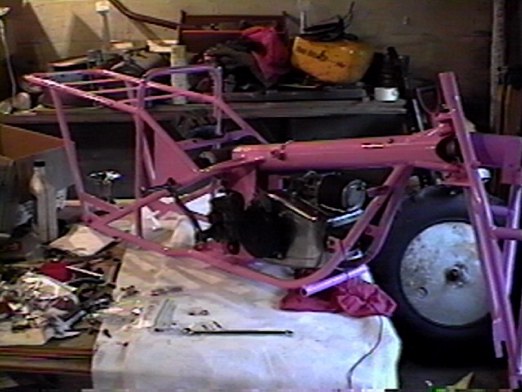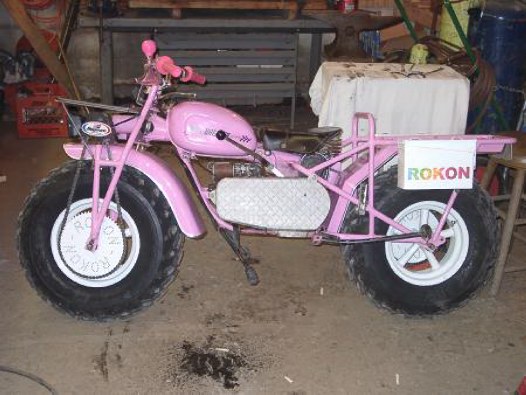 Left Side with 12 inch Spoke wheels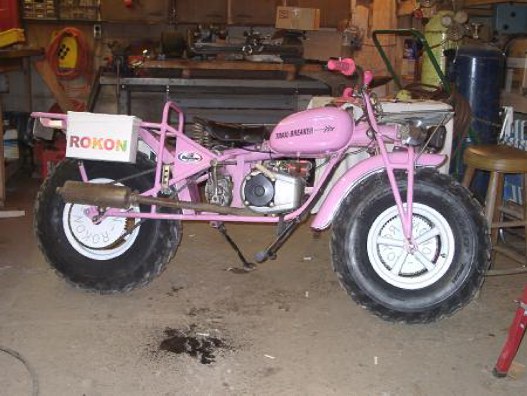 Right side with 12 inch spoke wheels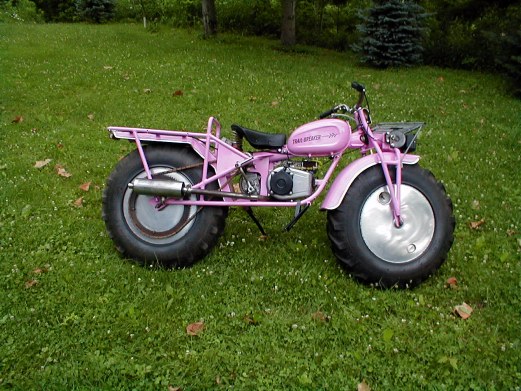 Pinky with the original tractor tires.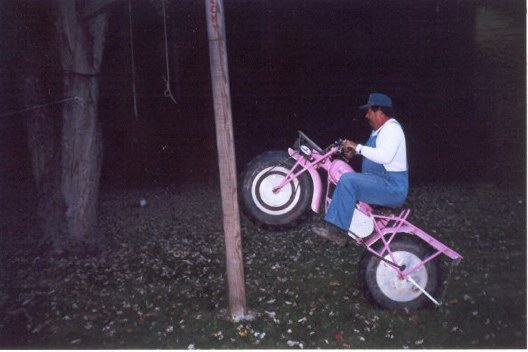 Just climbing a bell post.
Below is another one of Glenns Rokon. Mean!! You can see this guy does not fool around. Make my day!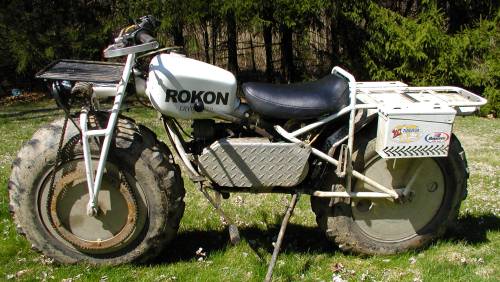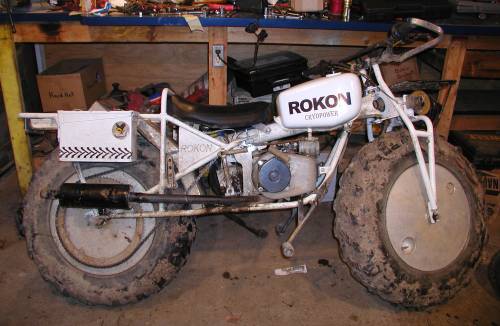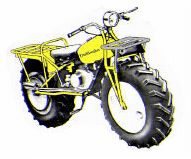 For more info. check out my favorite links page.