TOTE GOTE

Below is a picture of a Tote Goat. This one is the nicer one that I have seen. These bikes are not the best looking bikes but they are work horses. Share your opinion.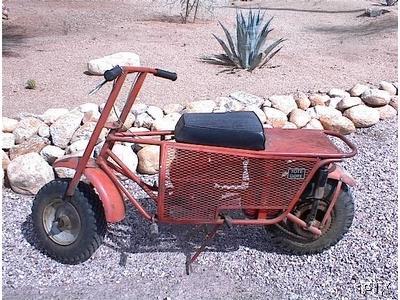 Below is a picture of Joe Spana 1967 tote goat with the 3 hp techumse. He put a 5 hp carb on it and polished the intake and added a custom air filter set up.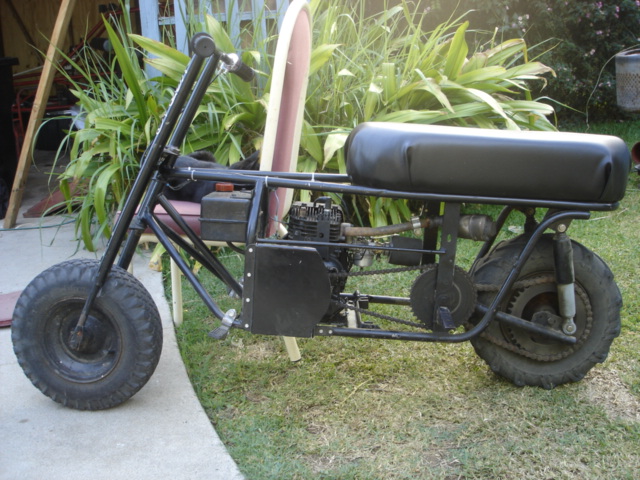 Below is the Tote Gote and a friends mini.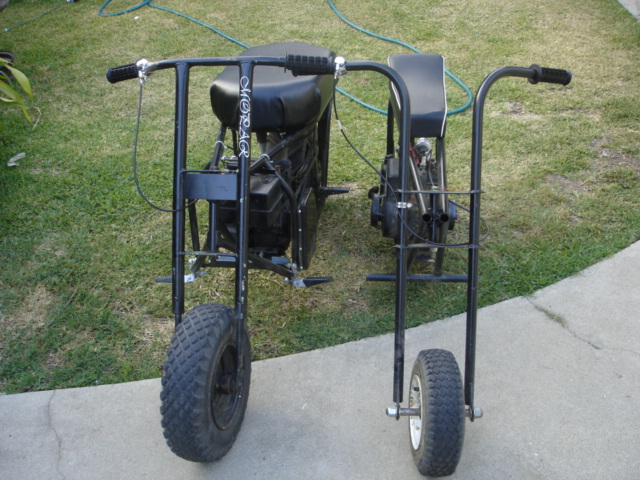 Here, Mat sent to me a project minibike. A very unusual drive system. Actually I like this engine position becaus there is no chain and the pull start is in a good position.The mini looks was commericially made. On the minibike tag it is written BONHAM Model #780. Tote Gote's were made by the Bonham company in Provo, Utah.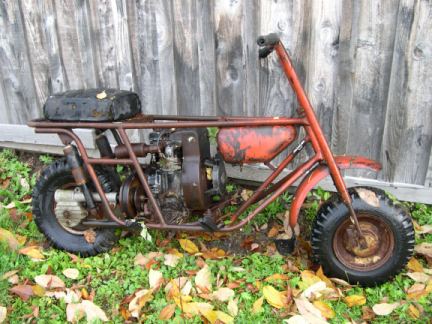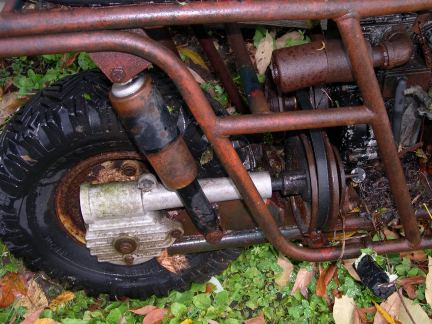 Well here is another modle Tote Gote from CLH (minidoodle member) So here is his story.
Here the photos of my original tote gote 675 NOVA. I have attached photos and a youtube video.
I got this Bonham Tote Gote 675 off evilbay in November It is all original and runs good. This is the 2nd tote gote that I have got (the other one being a frame.) As the story goes this Tote Gote was a showroom model at a dealer somewhere on the east coast and was never sold. After Bonham shut up shop in 1970 this Tote Gote was moved to the dealers shed and sat there many years. Later I guess the dealer finally deiced to sell it 40 years later at an auction. The guy that bought it at that auction is the guy I bought from. He and hung on to it a couple years until selling it to me on eBay in November 2007 he sold it on for a not so great price. But I estimate that it's the only one like this in this condition, so I think it was worth it. I'm pretty sure it's a 1965 and is still all origonal minus the exahust pipe (It was literally as thin as a soda can.) Original tires and original oil also! It's a blast to ride and gets allot of attention.
Specs:
Drive: Belt to worm gear shaft drive
Clutch: Depco duster clutch
Tires: Rear, Armstrong superlug 8-5 (4.80-8) Front Firestone (4.80-8)
Engine: 8 hp Briggs & Stratton
Weight: 152 lbs.