HONDA EXPRESS

Below is a 1982 Honda Express SR Scooter. I have not seen one like this before. Some people call it a Moped but it sure looks like a scooter to me. This is really nice.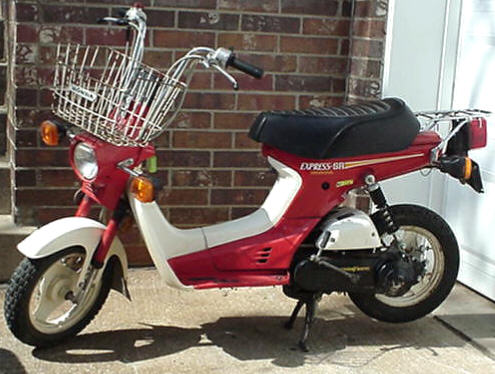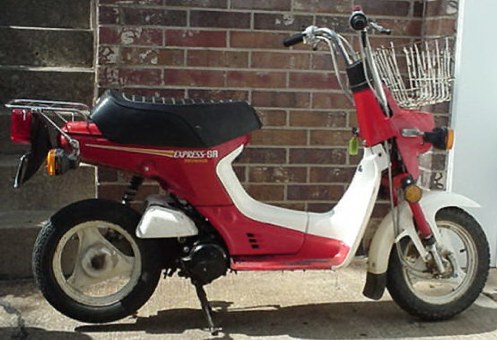 Ok Up for sale is a very rare item for the Honda Express. If you want speed, here is your chance.
Below is a performance muffler. This is the only known pipe left, comes with a matching 65cc malossi bore kit, all parts are brand new and will fit all honda expresses exept the 87 - SR 50 small mods will be needed to clear the floorboard, also the center stand can be used. For $350 USD you can scare your self. Below is the picture of the muffler. So get mean if you got guts.
For more information, contact Andrew by email
ANDREW_D@peoplepc.com