ALEXANDER-RENOLDS

Below is another picture sent to me from Tom Browning one more from his collection. A really nice simple minibike with a scrub brake.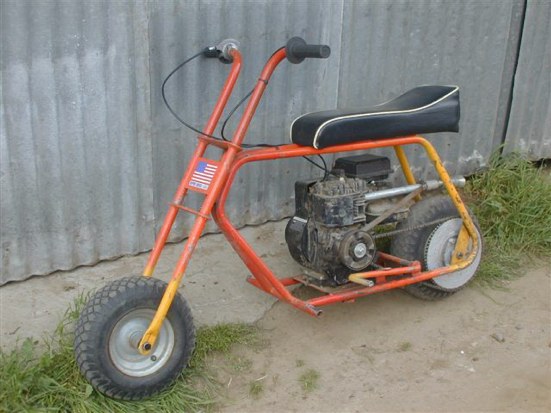 Below is another minibike that Tom Browning aquired recently. This one has the same frame but with suspension both rear and in front. From what Tom tells me, he has only seen one and is a rare bike. I guess he right, this is a first for me. Compare for yourself.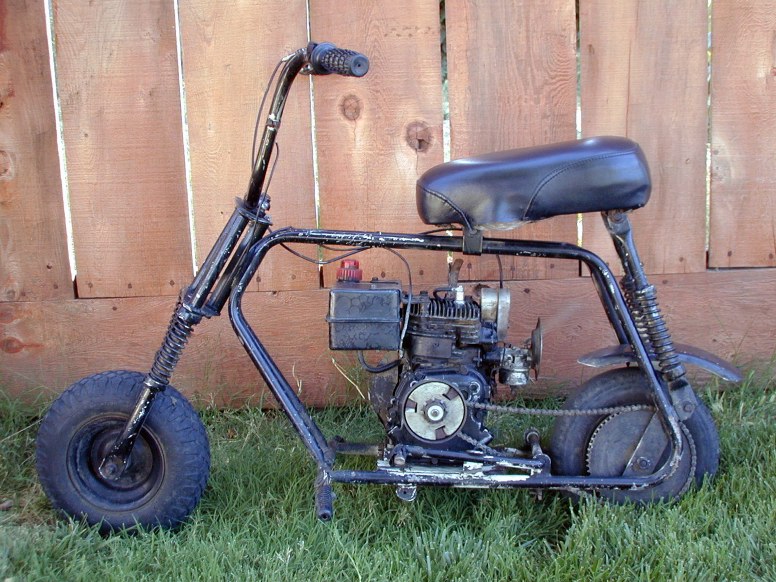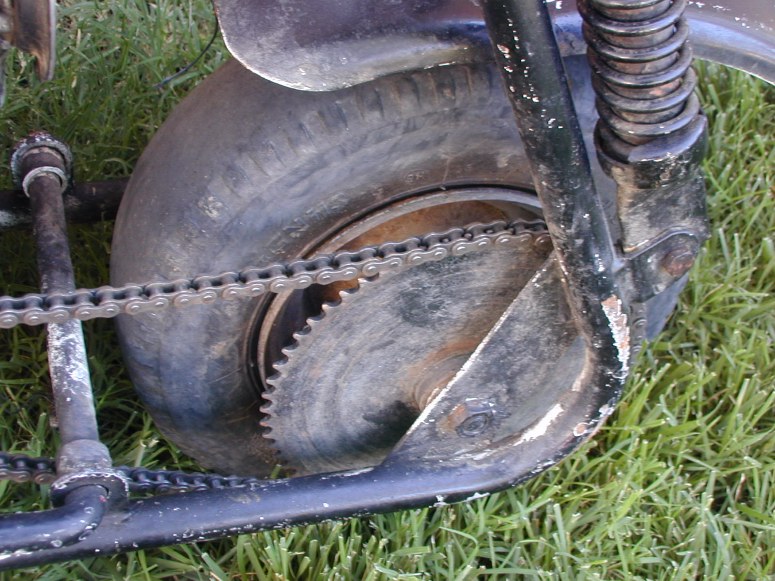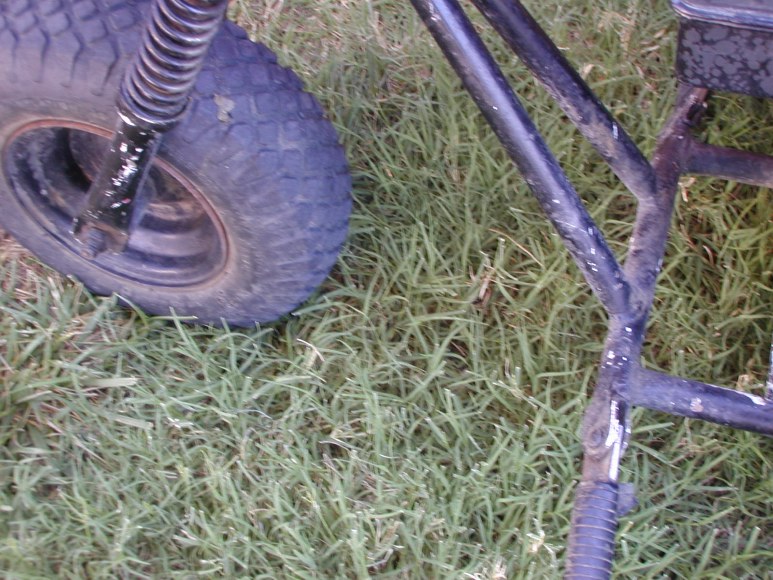 Well here is another Alexander Renolds which belongs to Bryan Trachsel. Nice job.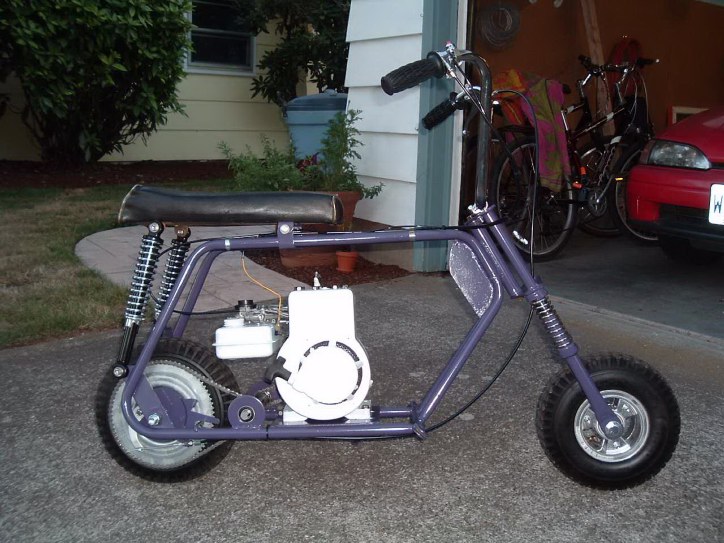 John Larocca, a minidoodle member has recently sent me a picture of his restored Alexande-Renolds Easy Rider. It is equiped with a 5 hp. Nice job.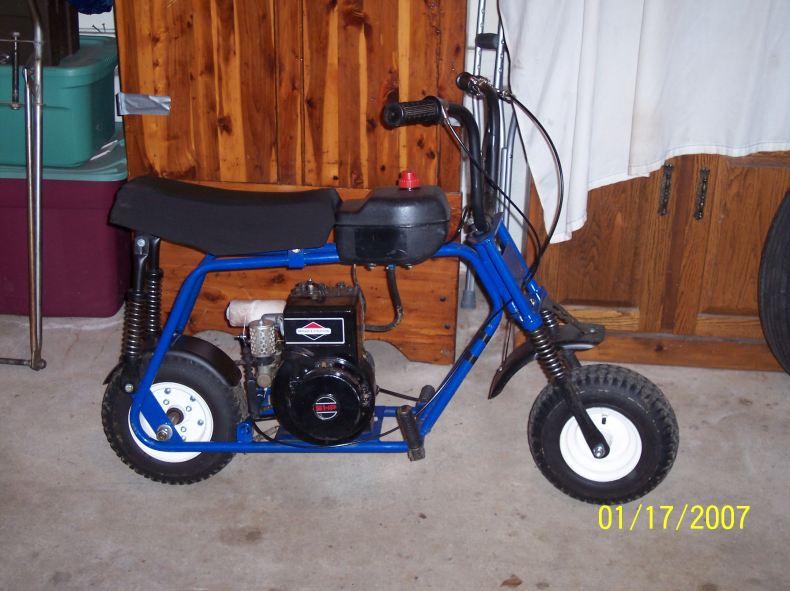 Now here is a ARCO Easy Rider I as you can see on the
ARCO Brochure page
. This has got to be the rarest find. I don't believe many of these were sold. This was a father and son project (Phil and Trevor) who in the 90's found this frame in Florida, not really knowing who was the manufacture or brand name. So he and his son restored the minibike with a few modifications. He did a great job. Just imagine if it had the sissy bar and original front bicycle wheel, it would be worth a lot of $$$. Well here is Phils story.
" I bought the frame in FL in the early 90s. I never was sure of the manufacturer. The fork was narrow and looked to have been designed to accept a "bicycle" tire. I modified the fork to accept a regular 4.5" rim with my first restoration. I made a band brake system for the rear/sprocket as well. This frame was white and rusted and I bought it for $25. The wheels and everything else were bought after.
Once we did the 2nd restoration in GA, I found your site and looked at the brochures. I found this Alexander Reynolds (Arco) and found the Easy Riders I and II. By looking at the frame with the bike tire on the ad and comparing my frame, it seems to be the same manufacturer. The sissy bar that was shown on the brochure indicates mine was cut off by the prior owner in FL. I found the brochure on your web site and. I made a note by the Easy Rider I and the similarities. The handle bars on mine are closer together and parallel. I used the cut-offs where the sissy bar was for the rear mount of the seat. The seat is completely different (totally custom made and sewn by myself) than the original mounting method as shown below. To the best of my knowledge, it's the same mini bike. "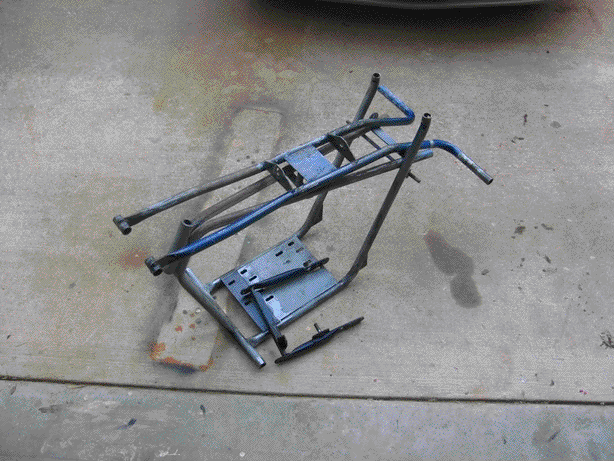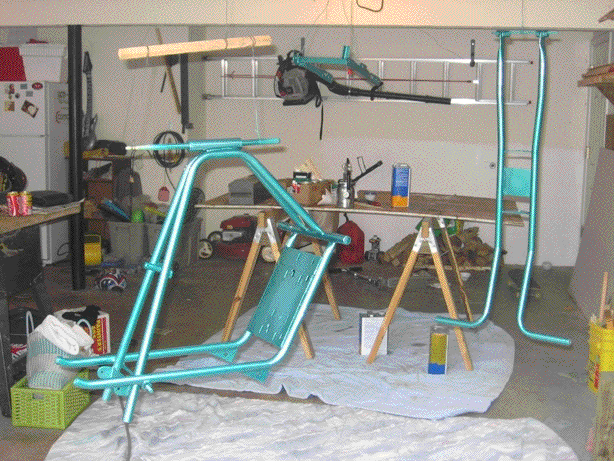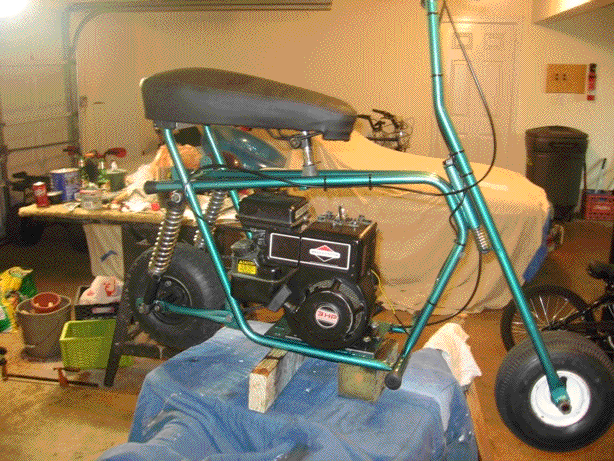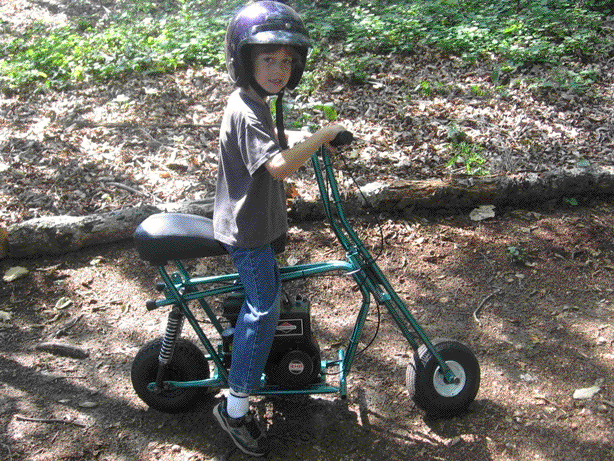 Here is another Alexander-Renolds Easy Rider model. This must be a later model. Mark Cullin just bought this from the original owner in Brooklyn New York. Really cool.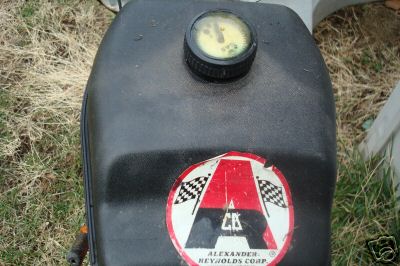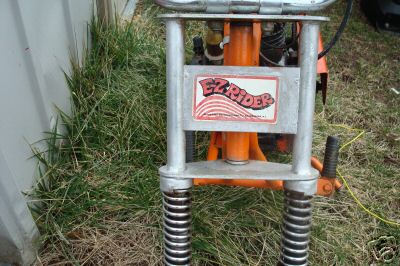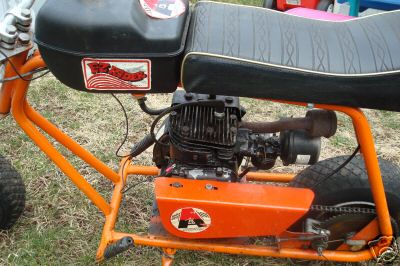 Now here is a nice restoration project from Mike in NY. Here is his story.
"Here's some pics of an Alexander-Reynolds that I've restored as a NY Giants tribute minibike. It's a 1968 model 5000, originally built about 10 miles from Giants stadium....I'm in upstate NY and a Giants fan. It's mostly stock with a few minor mods to customize it."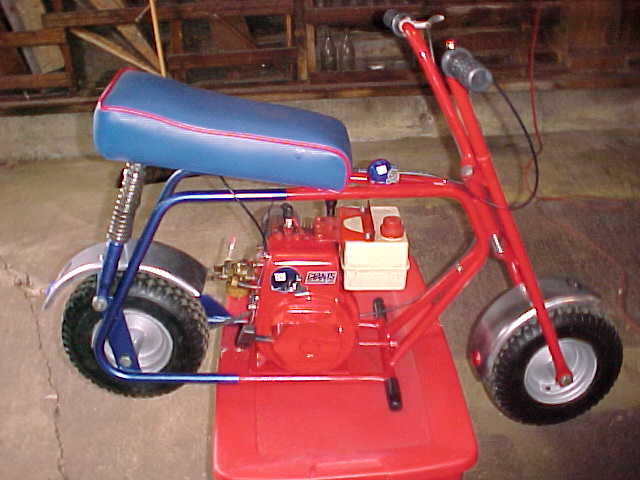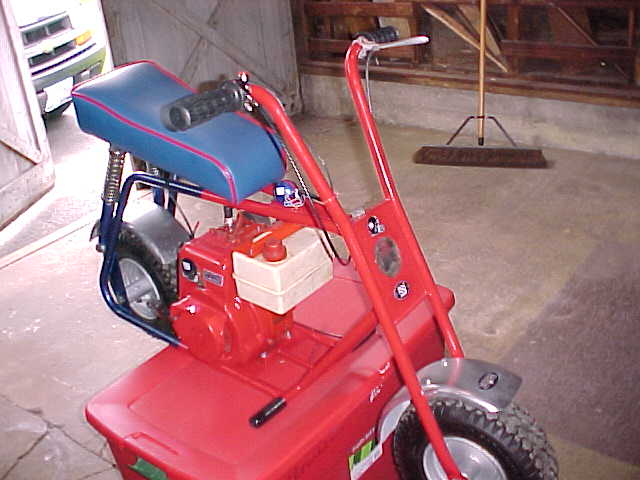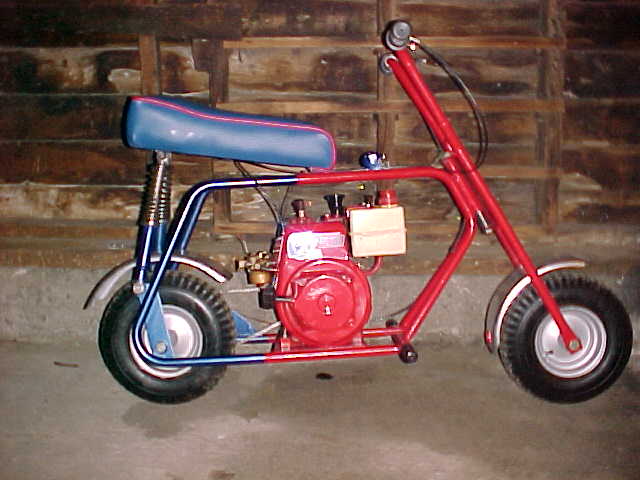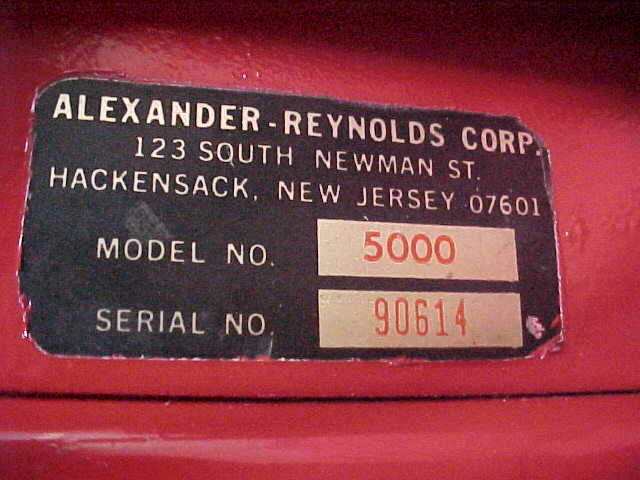 Below are 3 pictures from Bud Fechtig (minidoodle.com member) of his finished restoration of a Alexander Reynolds Model #3001 mini bike. My son Dale aquired it from a family friend 4 years ago, however I do not have any before pictures of what it used to look like before the restoration. It looks like a really nice job.