3-WHEEL MINIBIKE

Now I have seen just about everything. A 3-Wheel minibike. No, not a trike. This picture was sent to me if I could identify it. I have no clue of what it is. It does however resemble a tote gote. I thought a Rokon was mean. Well I guess this one ranks the same. If you have any idea what this is is please let me know. Look at this picture and don't get surprised.
Answer:
It's a Tredwell Trailpartner, from Prince George, BC, and it's a genuine factory-made 3 wheeler. Apparently they made less than 1,000 and bankrupted out in 1971 - this is from a guy selling one in Dawson Creek -
If you got one like this it must be worth a lot of money. WOW!!!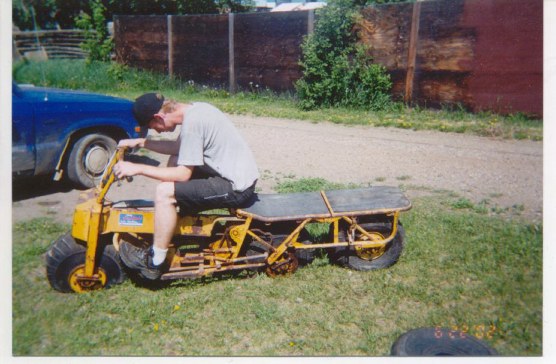 Here is more pictures of this minibike that was sent to me from Doug McAtee. From what I see, this company must have wanted to compete with the Rokon. This is the only other bike that has a front wheel drive and made in Canada. This is a nice restoration project Below is his story.
"I have researched for a year + but cannot find any info on these bikes. What I do know is there is three of them all together that were owned by a man in British Columbia Canada. I think he is the one who has a little info on them on your site. He put them on ebay a couple of years ago and i bid on them but didnt get'em. A man in Buffalo New York bought the three of them. Then after a little while he put them on ebay and i bought them. They are now located in Maine. I have restored one as a rider. I have many picks of these machines , they came in 3 styles, 2x2 as shown , 3x3 inline and 3x3 trike(atc style) . Here is a pic of the manufacturer, I believe the time frame was around ' 68 +/- "
BELOW IS 2 x 2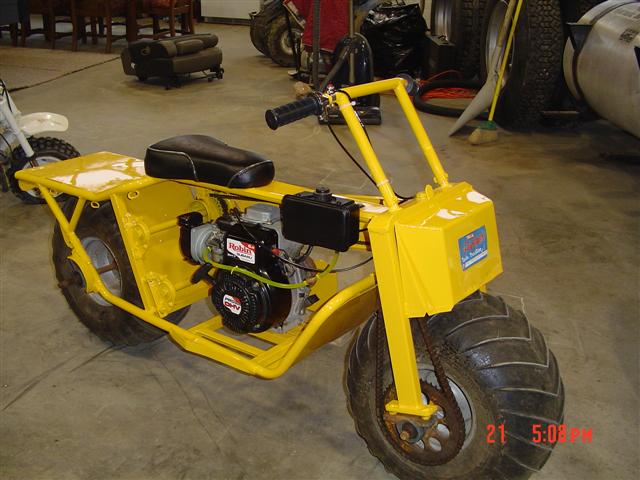 BELOW IS 3 x 3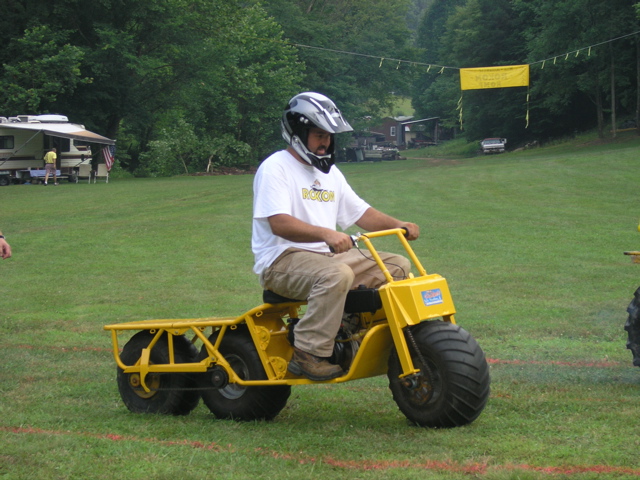 BELOW IS THE DECAL