BROOKS MINIBIKE

Below a picture was sent to me by Denis, who currently purchased the bike. He thinks it is a Boonie but does not know what model. Ii this a Boonie or a Super Bronc? If you know what it is post it up on the message board.
Well here is great news, the bike below is a Brooks model #7010 thanks to Mark.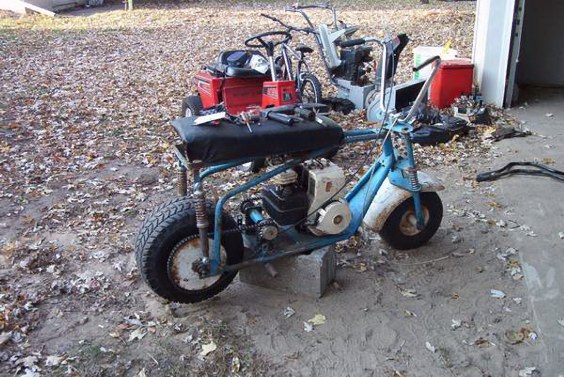 Below is a picture of Marks minibike.
Also check out the brochure page for specs.