RUTTMAN CHOPPER & RUTTMAN JUDGE

Below is an excellent Ruttman Chopper mini-bike from the 1970's as well as a decal. You don't see many of these in this good shape. A really nice bike.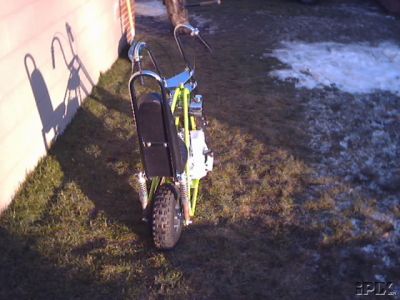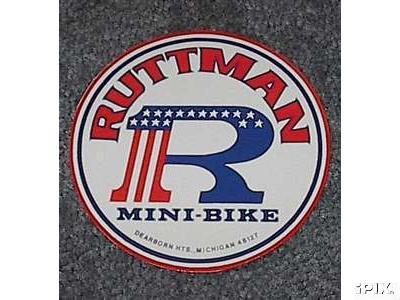 BELOW IS FIRST PLACE WINNER UNDER THE FEATURE EVENT TITLE AT THE MINIBIKE SHOW HERE IN MICHIGAN,WHICH WAS THE RUTTMAN CHOPPER.THIS BIKE BELONGS TO A GOOD FRIEND OF STEVEN GEIER, AL STEIFVATER.THE BIKE WAS RESTORED TO 100% ORIGINAL AND WAS WELL DESERVEING OF FIRST PLACE!.IT WAS UP AGAINST QUITE A FEW OTHER NICE RUTTMAN CHOPPERS!,I CAN'T REMEMBER THE COUNT,BUT I WOULD SAY ABOUT TEN. AL ALSO DESERVES CREDIT IN THE WELDING DEPARTMENT WHEN IT CAME TO RESTORING.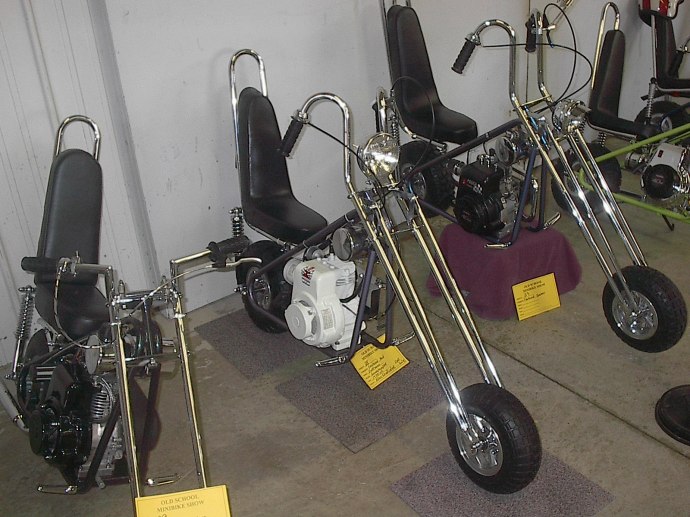 Here are pictures that Scot Cooper sent to me of his Rutman Judge. I never new Ruttman made a bigger mini. Here is Scotts story.
"I just picked up this bike, I got it from the original owner. He bought it new as a kid in 1968. It is a Ruttman " Judge". It has a 5 hp Briggs, centrifugal clutch, jackshaft, and a band brake on the jackshaft.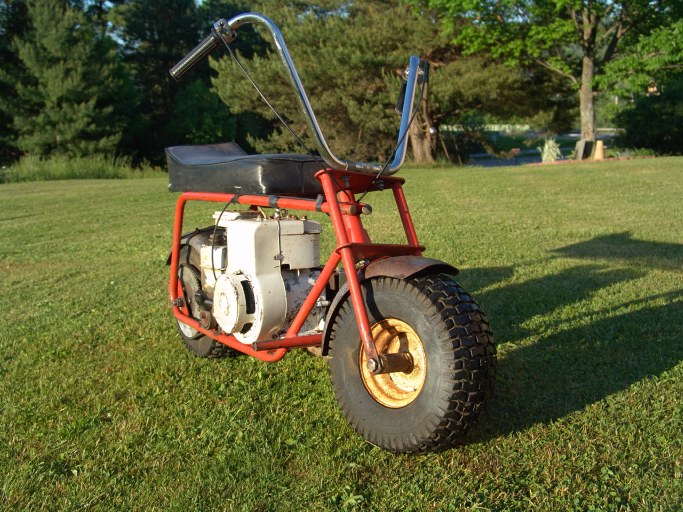 Now here is a really nice mini from the past. It recently was on ebay. This is a '72 Wildcat 500. I spoke to the guy who sold it and actually he mentioned there were 3 that was bought by the same owner. From what he said, was tht the youngest kid did not care too much for the minibike. So it just sat for years. It is all original and pretty well not used. It has a few scratches from just sitting around. Imagine owning something like this in new condition. I would be afraid to sit on it.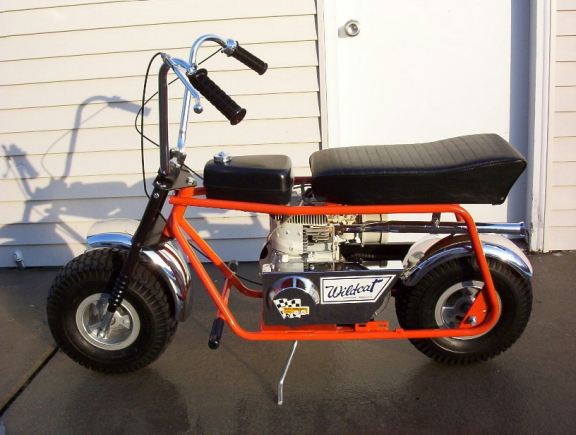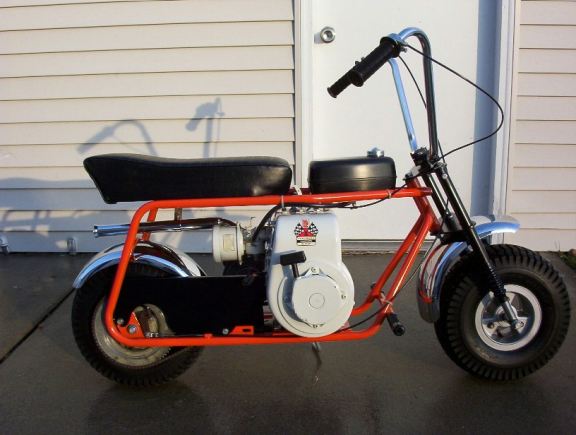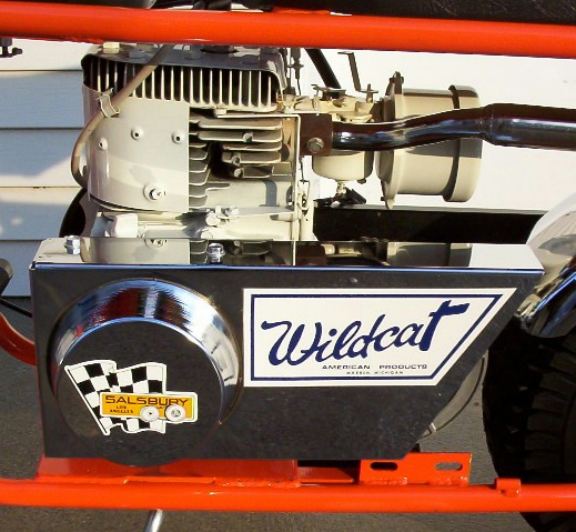 Below is another nice restoation project of the Wildcat 500. Although the engine is a 6 HP OHC Tecumseh, it is a nice piece of work. The first picture shows what he started with.