SKEE-WHEE (Minibike Ski-Doo)

About a couple of weeks ago I happened to see this minibike ski-doo being auctioned off on ebay. I was totally taken by this one. I would not be surprised if this thing actually works. I would think a winter project such as this would be fun to build, except I would use 2-minibike wheels on the back instead of a track. Check this one out. If anyone can tell me more about this please let me know.
Up-date: "Skee-Whee". It was sold by FS Industries in Evanston, Illinois in the early 70's. They also had kart type wheels that replaced the runners up front for dry weather riding.
"F S Industries offers Skee-Whee with a unique concept in propulsion. In place of a rear wheel drive, the bike is propelled by a track system (similar to the snowmobile) that moves the vehicle over most any terrain, light snow, sand, or grass. The moderate top speed of 25 mph, the hand brake, and the flotation tires insure safety for all members of the family in all seasons.The bike can be transported in your car trunk or station wagon. Price: $295."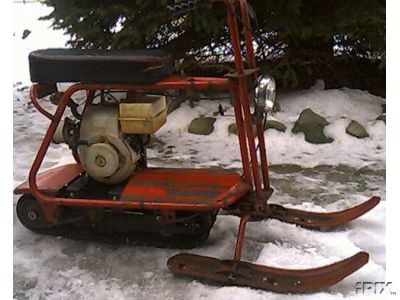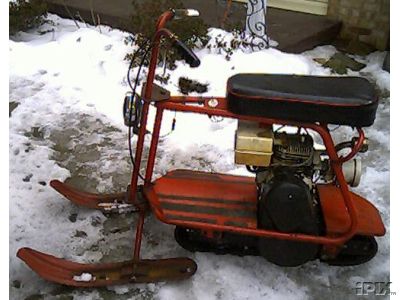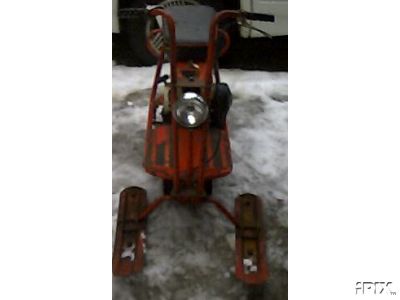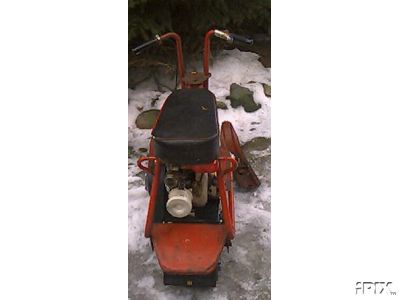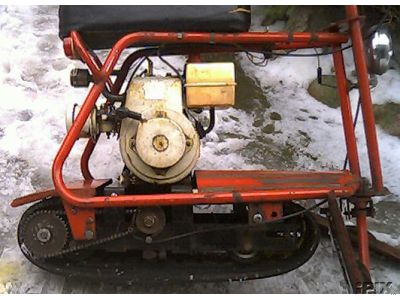 Ok, here is a summer version of the Skee-wee sent to me by Keith Airedale. As far as he can tell it is all original. He is the 3rd owner. The second owner was a kid who used it for a couple of years. This is so cool.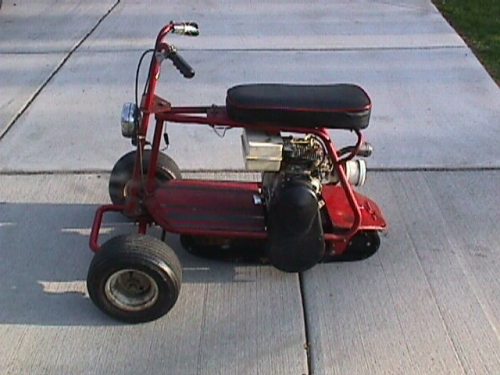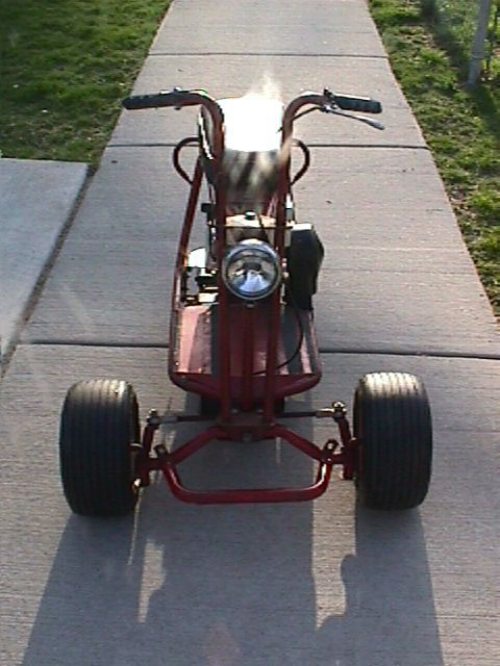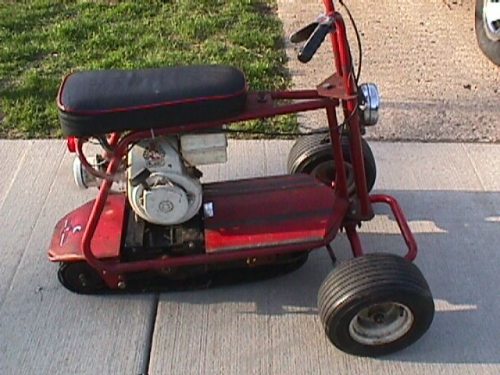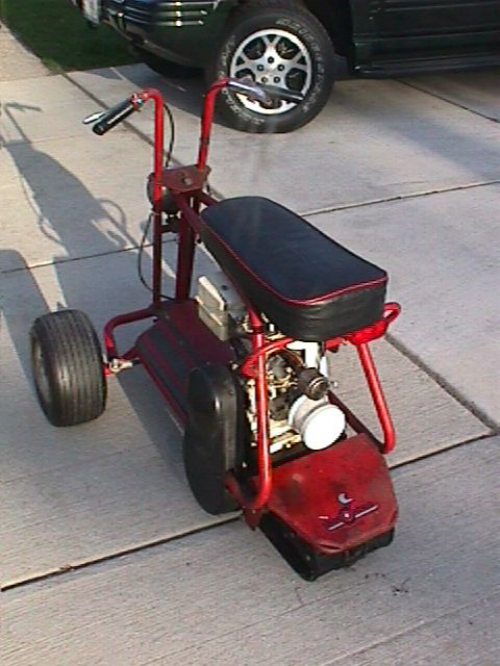 Now here is a nice rebuild of a Skee-Whee by Brain. He also mentions that he has 2 and the second one will have the wheel kit. Pretty cool.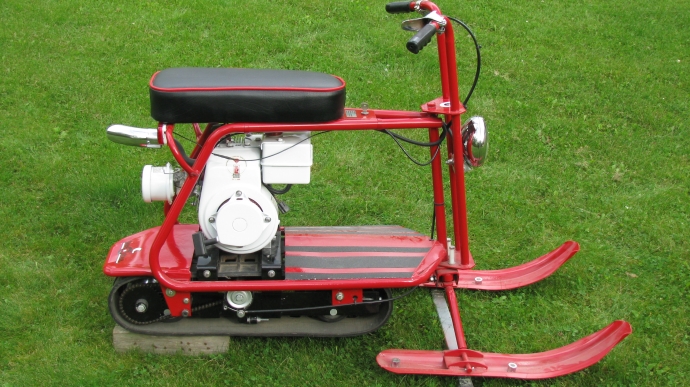 Ok here is one more unusual minibike similar to the Skee-Whee but not a Skee-Whee. It is actual an original Clinton ATB (All Terain Bike). This was sent to me for identification. It seems at one point these bikes were manufactured. This actually is one interesting find. It is currently on the classified forums up for sale. This must be one very rare item. If you want something really different and rare for your collection, heres your chance. Have a look.