MINIBIKE FUN

I would like to share some pictures with you of some minibike fun. These pictures were sent to me from Dan Staples and Mark Lambie. So here Is the story.
They race minibikes every March outside Fresno California in the local Nevada foothills on private property. They call this "March Minibike Madness" and into its 4th year. It is a great family outing and for the big kids. In other words you got to be be 40-60 years old. Just kidding. Now this is a serious thing, you know...adults. Kids do there own thing when we are done. But they are serious about there Minibike racing. Just remembering there chidhood past.
Well my comments are minibikes are fun. I don't care how old you are, but if you rode one, you will never forget that experience. So if you grew up with a mini, have a look at the pictures below and remember those good old days.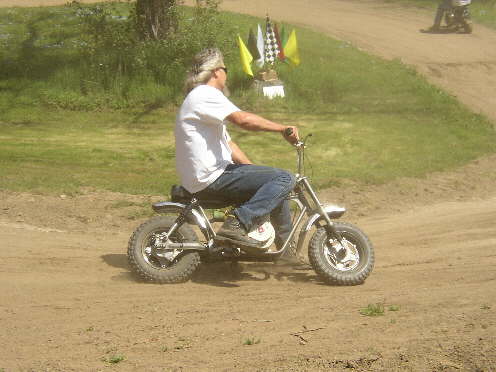 Picture above is the main man, his name is Steve who owns and maintains the track in Central California, Sierra Mountains. He is just a good old biker/motorcycle enthusiast at heart and also the events founder.
Above picture is Steves home made frame with a Honda CT 70 chassis parts and a 5 hp. Briggs and Stratton engine.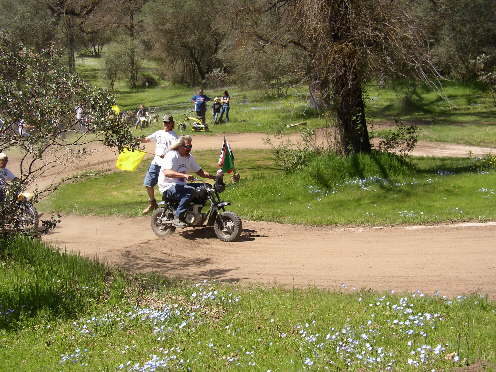 Above picture Steve is leading the minibike race.
Dan and Carl dicing it out in practice.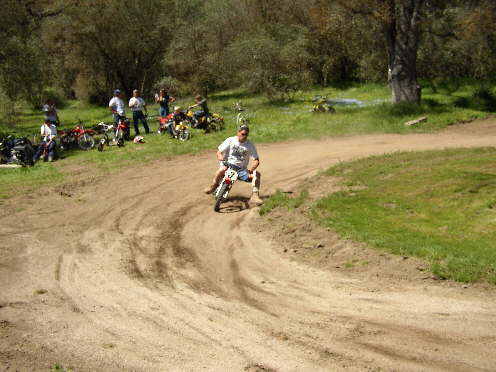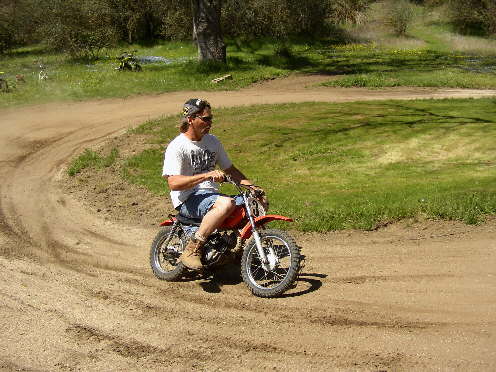 Dan on his 74' MR50 Elisnore in practice. Now this is a nice and rare old bike bike, especially with a 40 year old at the controls wearing shorts.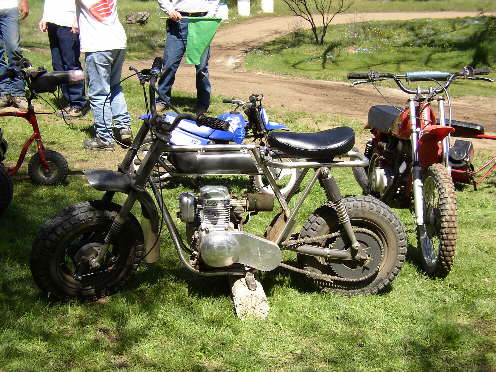 Amazing all the different mini's.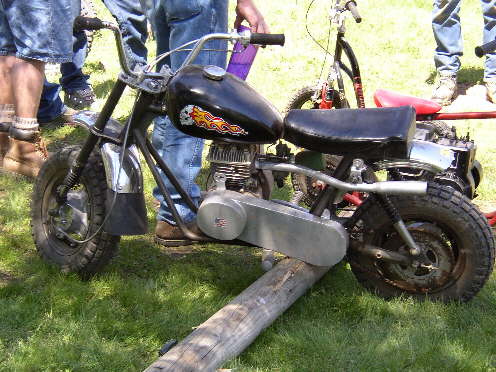 Nice mini.