COLEMAN MINIBIKE

Below is a picture of one of Steve Rent other minibike from his collection of minibikes. Never personally seen one of these bikes myself.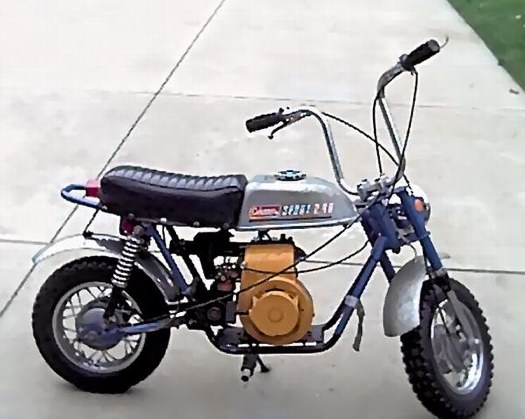 Below is more information on the Coleman Sport Bike 5.3and a picture of his before the restoration.
Motor: Sachs 50S
49cc
5.3 hp(DIN)
This bike was made for Coleman in 1971 and the same bike for Attex in
1972.
All red Colemans were made with the Sachs 50S motor which has a five
All blue Colemans were made with the Saxonette model 50 AMA X which is
a 47cc two speed automatic.
This is a picture of the bike which my dad bought new for my brother
and sister. Last year I restored it for my seven year old son.
The attached picture is the bike before restoration and it is all original.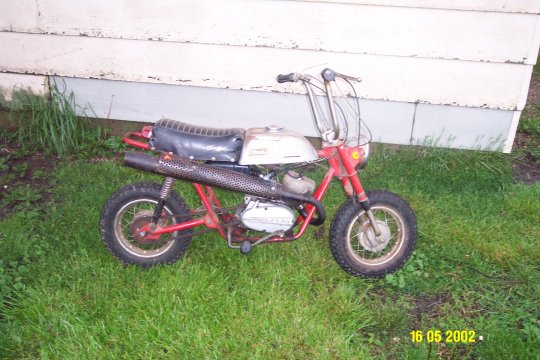 Below are picture from Darin Osland of 2-of his minibikes. One is a the 5.30 and the other is the 2.40, both I believe were restored. These are really neat.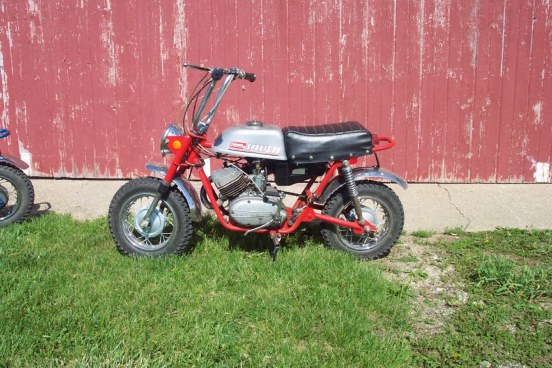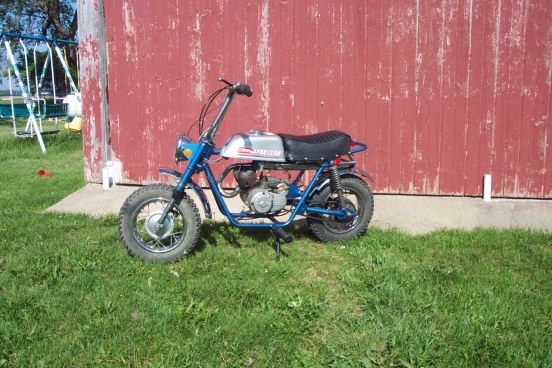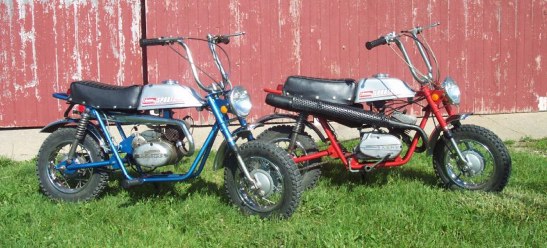 Here is pictures of Reggie Stallings restoration project. Nice job.
"Wellheres the story on it.1972 coleman 2.40 mini bike.cost about 300.00 when new.my dad got it for me back around that time i was about 10 years old.i rode the wheels of it.he traded some work for it.anyway i got older and got bigger bikes.kinda gave it to younger cousin and he continued to ride it.my uncle his dad would fix it when it would break with whatever was around.i remembered seeing it under my uncles house when i was in s.c. about 10 years ago.called down there he said it was still there.i went down to celebrate thanksgiving and brought it back up to ohio.its been laying under his house for about 18-20 years and in pretty rough shape.i found all the parts and fininshed it in beginning of july .it has a new old stock engine on it,and mostly new parts.i have about 1000.00 in it but it has sentimental value.I don't know about you but these two wheeled little roadsters are a lot of fun and collecting them can become addicting.