TWIN ENGINE DRAG BIKE

Now here is a nice ad of the twin engine minibike dragbike From minibike guide from July/Aug. 1969. Since some of you have the love for speed, match this one with a speed of 100 mph. I cannot even imagine traveling at that speed with such small wheels. Man this is mean looking and no wheelie bars. Check it out.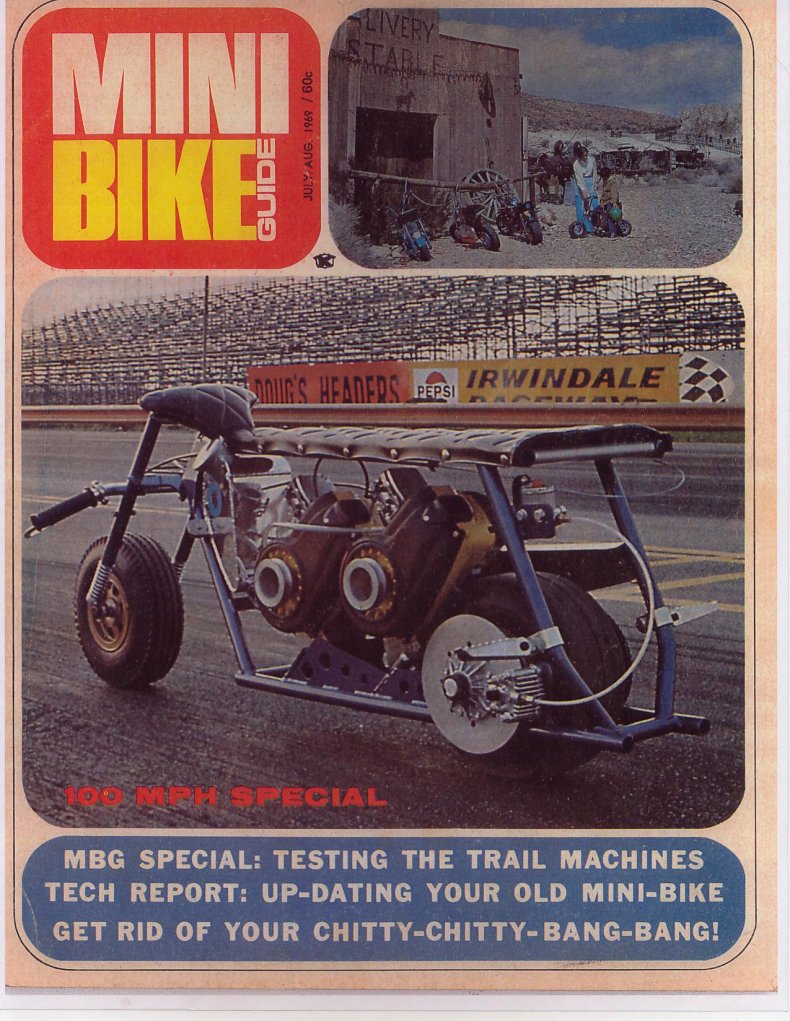 Below is an awesome mini-dragster.