CUSTOM CHOPPER MINIBIKES

Below are pictures of a couple custom chopper minibikes sent to me from Randy. These are fabulous. Each chopper has its own special paint job. Here you can get some really cool ideas. Look them over and drool.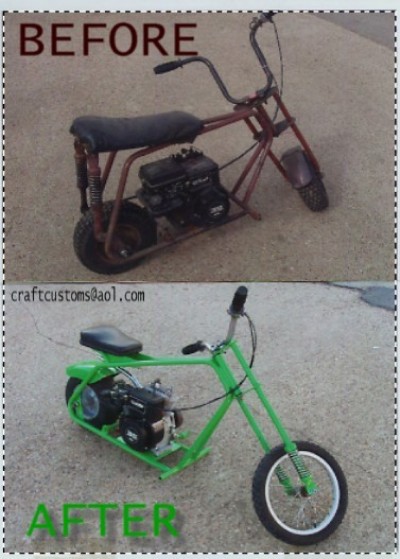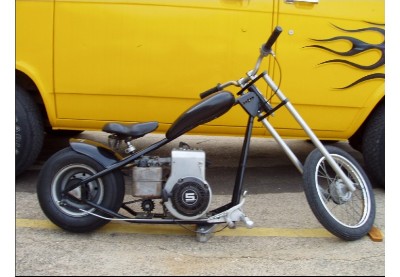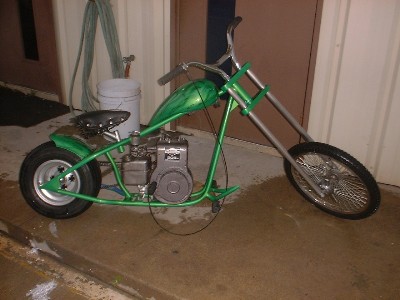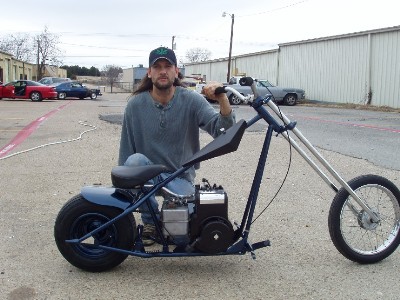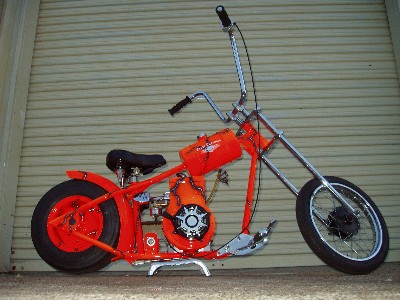 Here below is Dick Kreamer custom chopper that he built. Nice job.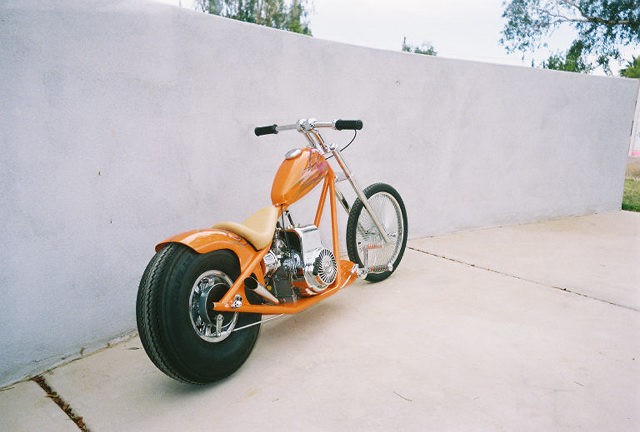 Here is a custom chopper from Jerry Bathon. This I have to admit is really neat. You will see some really cool work on the pictures below. Here is his story.
"This is my mini chopper it started life as a schwinn stingray squadron. I and a friend added 16 inches to the backbone and the twin downtubes. the forks are extended with fork tubes from a motron moped. the total length of the chopper from the rear tire to front is 7 ft. the gas tank is hand built from 18ga. steel while the seat is made from 1/2 inch rod to resemble a spiderweb. the motor is a 3.5 hp. tecumseh with a hilliard extreme duty cent. clutch. In one picture is a rear 3/4 view andi'm also forwarding you a shot of the vargas style pin-up girl that i painted on the gas tank the spiderweb she lays in is drew with a pencil and then clear coated with a flat the bike is painted flat black with cherry red for the wheels and seat. the black inserts in the seat are leather from an old jacket. I call this my hardley davidson. since completion i have sold this bike to finance my next winter mini project."