Custom Chopper

Below is pictures of Dave Converse custom chopper. He has been working on this project for quite a while. A really nice job. Check out he
link
to his web site to see the project from the beginning to end. Below I posted his chopper finished. You will agree this is a really nice bike.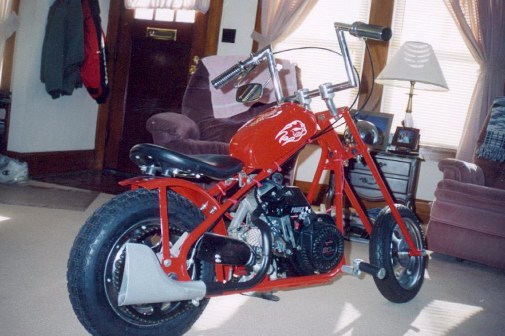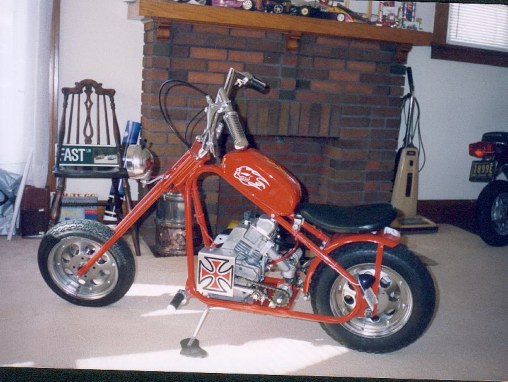 Below is a cool custom minibike from Rob & Lisa. Make one cool bike from several part bikes.
hi here's a better picture of Lisa on her bike
we have a lawnmower repair shop in Detroit called Acme lawnmower service
the we made it a few years ago it started life as a CB 90 Honda. a saws all saw an a mig weld and about 40 hours later we came up with this. the forks are lil-indian chopper forks. the rims are from a scat cat, moped tires, ebay fenders, Harley tank, and a alcohol burning 5 hp Tecumseh race engine turning 8200 rpm's. I don't even like pulling the rope it hurts too much.
but she loves racing it all over Detroit.
having fun in the motor city
Rob & Lisa
PS we call it hell on wheels