FREE MINIBIKE PLANS

Minidoodle is at its best and continuing to grow. Minidoodle Minibike web site has been over 7 years on the web and has grown from a simple web page to a large web site to help all minibikers to rebuild there childhood dreams. With so many visitors requesting for information to identify there minibikes, minidoodle has added as many pictures of minibikes, brochures and links for parts, to make it easier for surfers to find information. Below is minibike plans that's from Popular Mechanics magazine in 1970. The article is "Build this Tom Thumb Mini-Bike" and if you want something a bit bigger, check the "Fat Tire scooter for sportsmen" Use these plans to build your own or simply keep it for reference. For most of us who grew up with minibikes, this is a fantastic memory. The plans are free. To obtain a copy, send me an email E-mail for your free plans.
Now do you remember this mini? Check it out below!!!!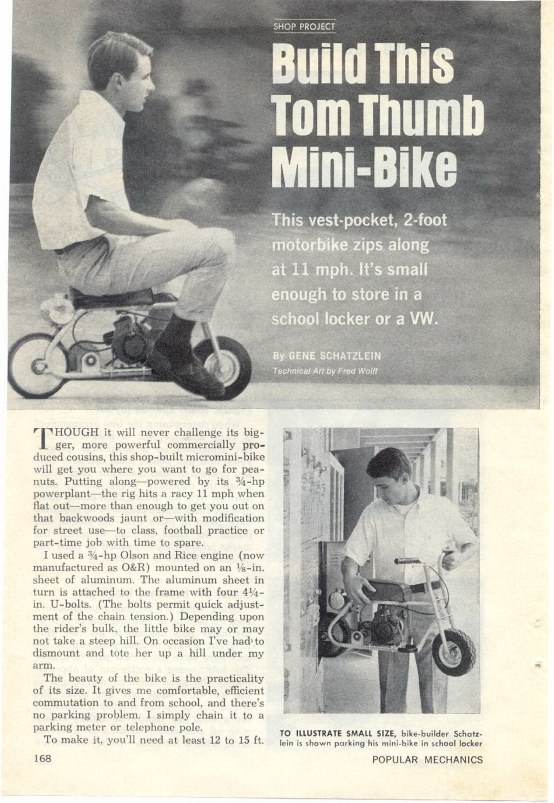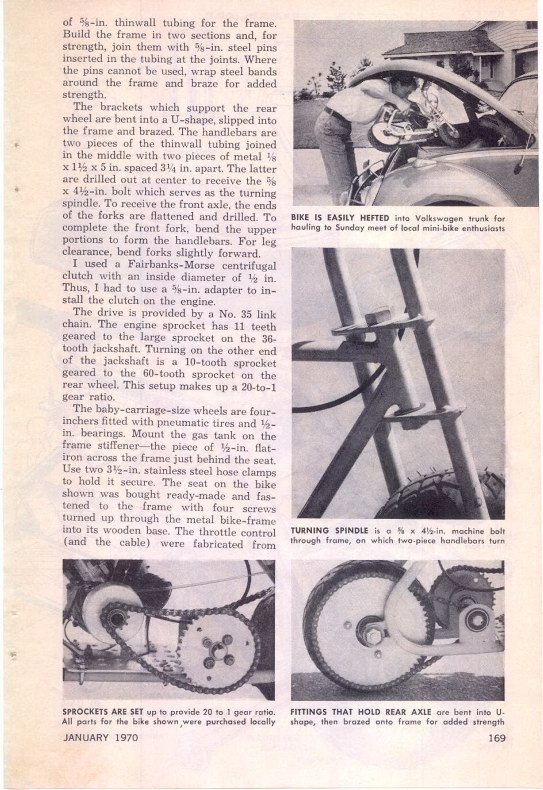 Plan below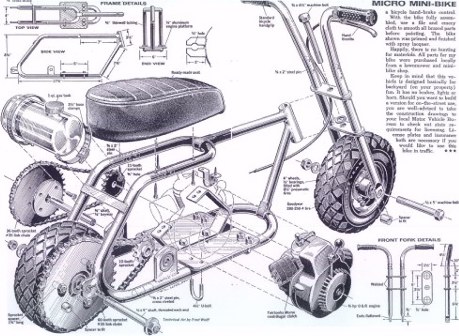 Below is a sample of a Tom Thumb minibike just completed by Tom C.
What a great job. Get your plans now!!
Wheels for the Tom Thumb mini bike.
Note: Wheels may be wider!!!
Always buy the wheels first before building the frame!!!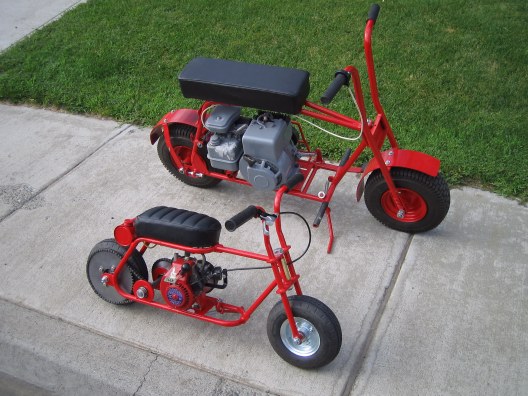 Build this Fat Tire Scooter