HERTER'S MINIBIKE

Below are pictures sent to me from John Ford that he just aquired. I have never seen a complete Herters minibike like this. It is a 1972 Trail I equiped with a 5 hp. For more information click above for the Herters catalog page.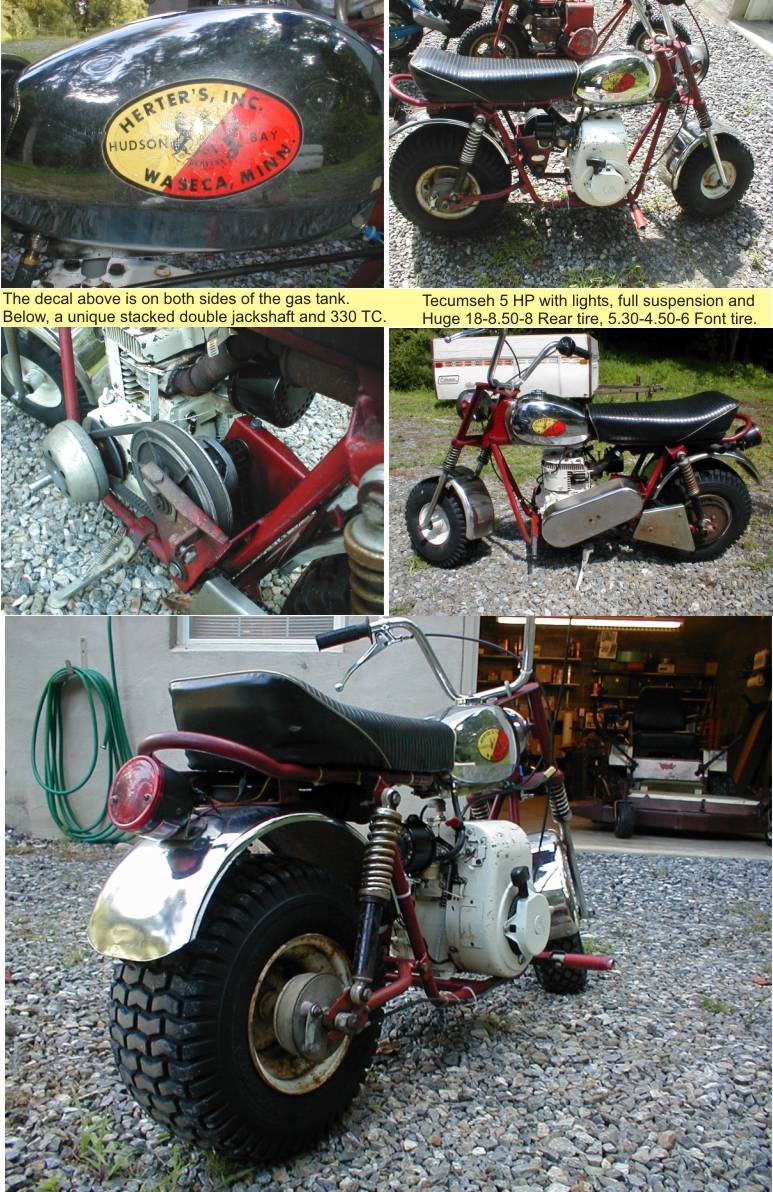 Below is another Herter's minibike, courtesy of Gary Davis. So here is what he has to say.
"I came across one in 2003 and personally restored it stock, with the exception of a higher seat, as I am tall have. It is in great shape and runs like a champ."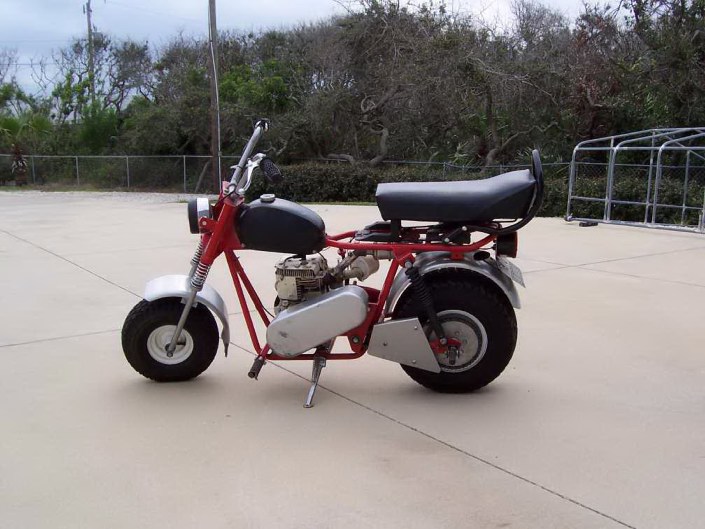 Below is another restoration project done by Jay Johnson. I was very impressed on the finish project.
I'm sure you will agree. So here is the story.
" As to what was done during the restoration, Jay found the bike in someone's garage and spent several months working on it. At the time he found it, the bike hadn't been ridden in years and it was in tough sharp. All the paint was sandblasted off and repainted. Then, he re-made all the chain guards and customized the clutch cover (he made it out of stainless steel and drilled holes to spell out the word Herter's. You can see that in the pictures). He also had the seat re-upholstered and added a new clutch and brake system. "