TRIKES

Here is a picture of a trike that Joe Cooper just picked up. He is trying to identify it. It my be the same as the Tri-Sport fun ad below the picture. If anyone could identify it or have more information, please send it to me to post up on the web.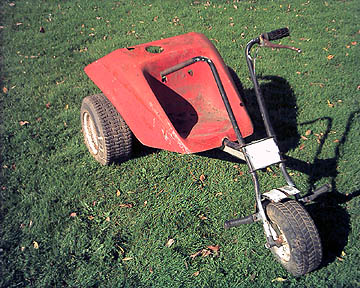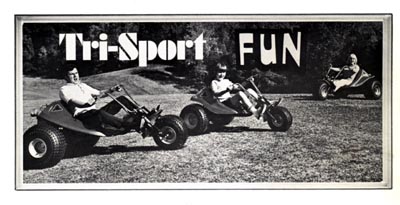 Below is a picture of Joe in Arizona grandson riding his modified tri-sport trike. Man that looks fun.
Below is a Sperry Rand Tri-Cub Trike also Joe in Arizona grandsons trike. Cool!!!