ITALJET TARBO HOT KAT

Here is a very interesting minibike called ITALJET TARBO HOT KAT. This was sent to me from Grant who is currently selling it. For the record I am posting it up to see if anyone knows something about it. This is the information that Grant has given me.
"I recently got a minibike I've never seen. I'm told it's an Italjet Tarbo Hot Kat..
Haven't been able to find anything about it. Has motori minarelli engine which I believe
is same as used on some Indian mini's..?"
Update Jan-18-05
I just received this information from Steve Durham from Portland Oregon who was a dealer in Long Beach , California in the 1970 to 1974 era and I was a Powell. dealer and an Indian ,Steens,Rupp and also made a few off our own mini bikes . He mentions the Tarbo Hot Kat it was imported by a man called Sid Chambers who was in his 80's and was still riding mini cycles and has competed in the world record runs on 50 cc bikes . I don't think that Sid ever sold a lot of bikes they were just a little late as the Honda 70 's were selling 70% of the mini cycles out there. So in this case it is a very rare minibike.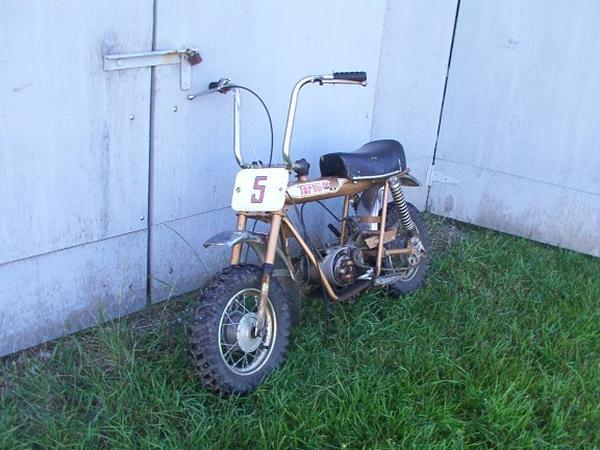 Well I got a lucky surprise from Shawn McConnell who actually raced the Tarbo Hot Kat. This does bring back a lot of memories to me. I used to race my buddies on my Suzuki TS 50 (Gaucho). I can still feel the nervousness as we rev the engines ready to start. It looked similar to line up in the picture below. So here is his story.
" I rode for Tarbo in 1974 and won the world mini grand prix at Indian Dunes Cal. Sid Chambers was the distributor in the LA. I would love to get and restore one. I also have a press release from Tarbo for the GP I won. The two riders are on Tarbos at Indian Dunes World Mini Grand Prix The Rider on the left is me and the other rider is Lance King. We both went on to race in Europe. Lance has sense retired from racing. Im still racing in So Cal , New York and England .
The bottom picture is a Yamaha mini endero ,I was also racing at the dunes but a different track. We use to take off the fly wheel and run a total loss ignition with a battery. The bike would rev so fast it took some time to learn to ride.
The Tarbo had a 3 speed trans with a terrible clutch that used to go away very fast. But once you got going it was so fun to ride. I first got the ride at Trojan Speedway in South Gate California. Sid Chambers was the distributor and he road raced a 50 cc at the tender age of 70. He was a great guy and would bring the bikes to the track for us to race. It was a privilege to be picked to ride for him. That's how I got to race the GP with the Tarbo. If anyone has a one that they would like to part Shawn would love to have it."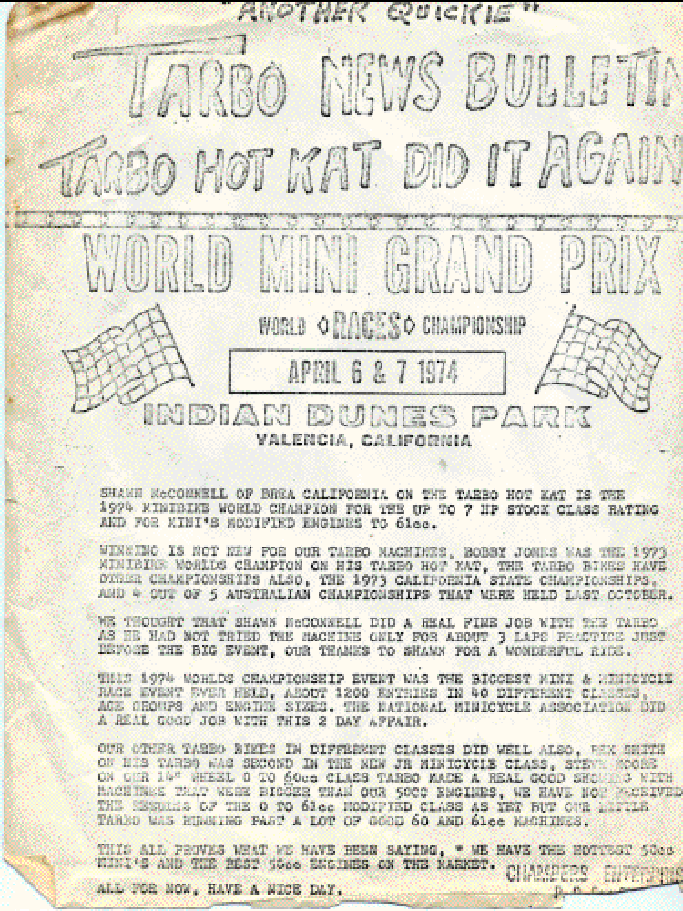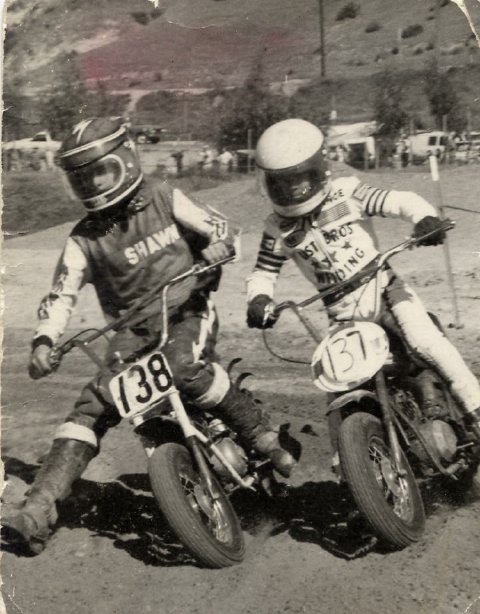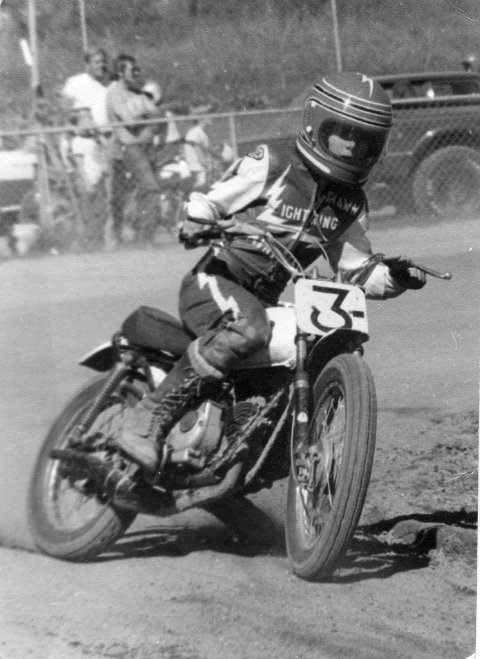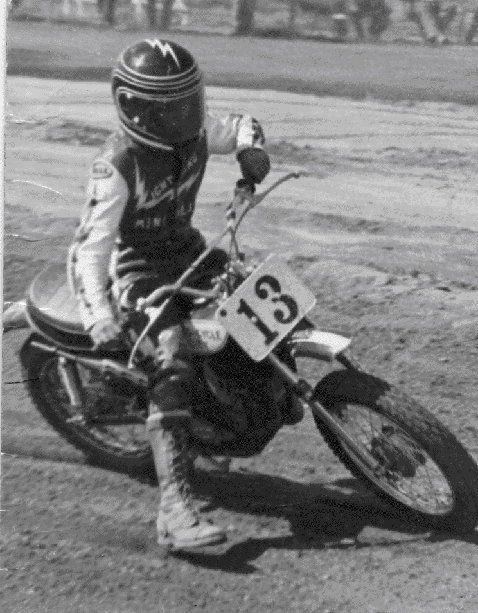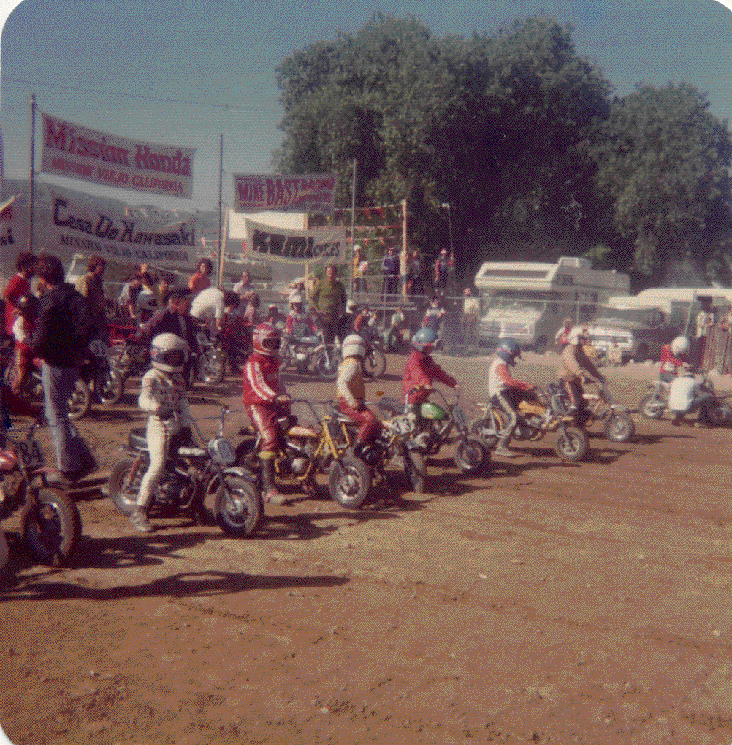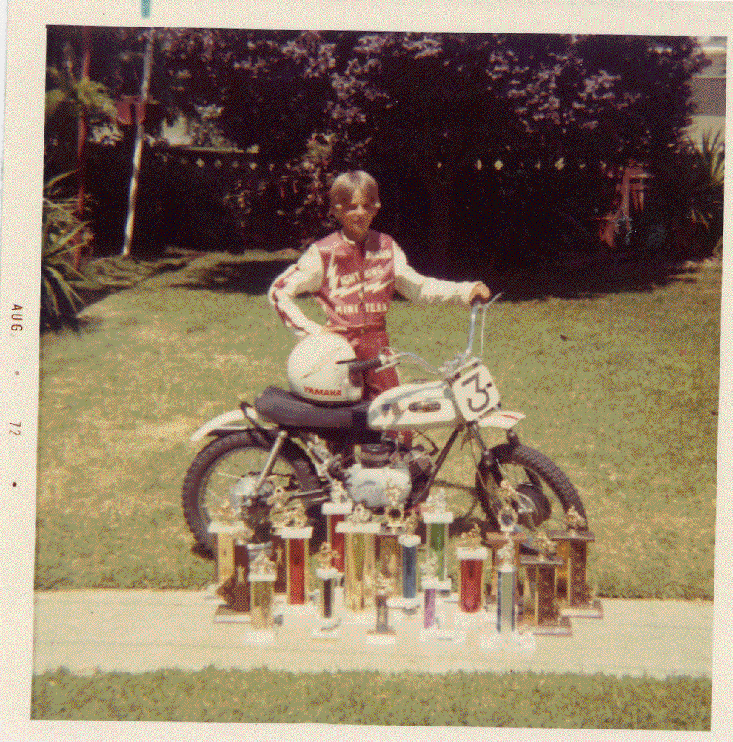 Below are some additional original pictures from Steve. So here is the story on this.
"I raced a Tarbo hot Kat in the early 70's in South Australia in the 50cc 10 inch wheel class. Main competition was the Fantic Caballero/Diablo and the odd Bombardier. The Tarbo had a 49cc Minarelli with 4 gears and run a Dellorto carby with a large pod Uni Filter and a nicely made expansion chamber, the Fantic was a 6 speed but I don't think it was as highly tuned with a small airbox and a restrictive exhaust system. Rules were the bikes had to be "stock appearing" so no external changes could be made.
Also raced a Broncco (Fantic frame) in the "industrial – torque converter/auto" class that had a 4 stroke Aspera engine it that was highly modified but blew it to bits and put a worked on Honda 175cc industrial motor in it with a straight thru reverse cone megaphone and I think a 22mm Keihin carb. It used to blow flames out the exhaust and really sounded the business.
The small bike classes died by about '77 as we all got more serious with the new RM's and YZ's etc and started using the same tracks as the 125 – 500's but the memories are great and I am glad I found your site."
These are really nice pictures from those days.