BUFFALO MINIBIKE

Now here is a pretty neat looking big minibike that T. Joesph Dahir has just restored.This is one big mini and a 10 hp power house under your but. This must be neat to ride. Well here is his story.
"Here are pictures of a scooter that I recently finished restoring, I've had this Scooter since 1971 or thereabouts. Let me know what you think of this one, curious if anyone has seen this one around................
Its called a Buffalo - The Go Anywhere Terrain Bike as the brochure says.
Model: CS - 308
Frame Type: Tubular, double loop, Width - 22" bike frame , 33 1/2" handlebar width , 45 1/2" - handlebar height
Overall Length: 73"
Overall height: 45 1/2"
Wheel Base: 52"
Wheels: 8" polished aluminum
Tires: ATV Titan Turf Tamer's, 22 x 11x 8
Motor: Tecumseh, 4 cycle 10 HP with a Comet TAV2-30 Torq - A - Verter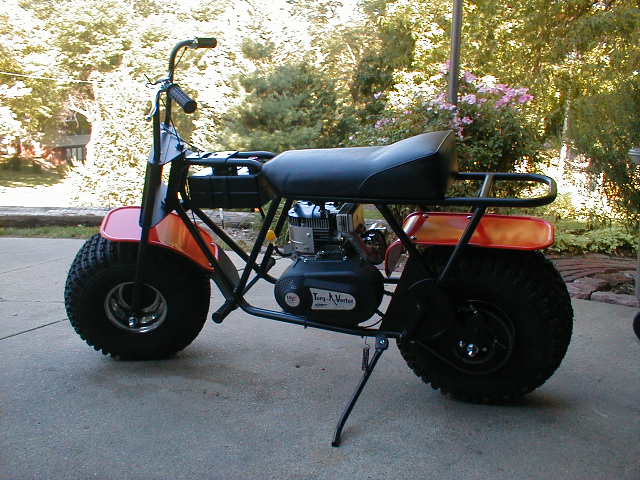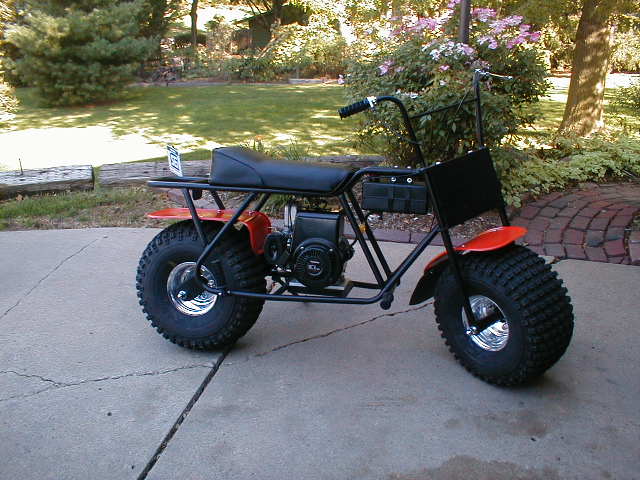 Below is another restoration project of the Buffalo minibike from Ken Thomas. This is an excellent job. From he mentions it is a heavy duty bike with lots of power and really built for adults. In the restoration it has a new 10 hp Tecumseh engine with a comet torque-a-verter Tav 2. Tires are 21" x 7"x 8". He also made the custom exhaust. The bike was made in 1974, in Omaha, Nebraska by Central States Tool & Die Co.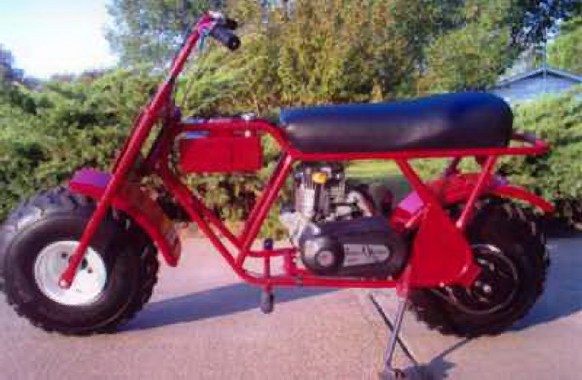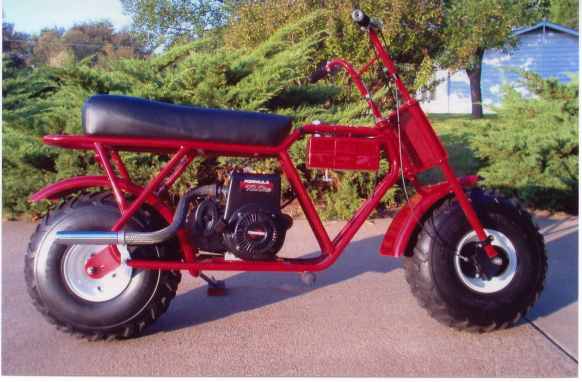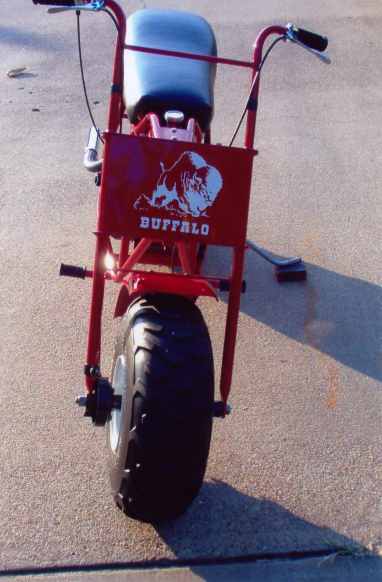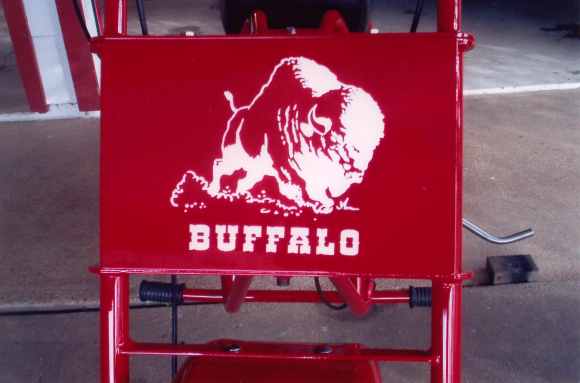 Below is another nice Buffalo minibike from Dylan. Here is his story.
"I got it about 2 1/2 years ago. Its a 1970 montgomery wards T777 trail sport buffalo. The bike was a mess when I got it but it ran and drove. I tore it apart it because it sat for a few years, and then i had it powder coated and put a new motor, all new grade 8 hardware, rims were powder coated, new grips/throttle, clutch, chain, tires. and the list goes on. anyways here it is.. i also just got another one today as well in original running condition.. its in the pictures with mine."