GEORGE BARRIS MINIBIKE

Well here is a really nice minibike that Tom Brownings has just aquired. This is a very rare minibike indead. These were also known as
Low Rider
. So here is Toms story. Read on and check out the pictures below.
"Here are the pics of my George Barris Super
Stocker minibike built by Republic. It will be a great
addition to my Classic car/Vintage minibike
collection.
I aquired the bike from a guy that I know from the car
swap meets. He got this bike with a mate called "Mod
Scene", which he had already sold awhile back. Also
enclosed are pics of these 2 bikes together in
original, unrestored condition when he got them. As
you can see in the pics, the bike was originally
2-toned white with silver forks, and had a striped
seat to match the stripes on the forks as well as some
small stripes on the frame near the seat.
The bike was restored in a color that he liked better,
the wheels were polished, and the original seat and
foam was recovered in black. The fork rubbers are
original and mint. He also commented on how all the
orignal bolts were stainless steel, and the original
engine needed nothing and is untouched. This bike
starts, runs, and handles like a dream.
A few interesting features is the unique jackshaft
setup on the outside of the frame, the license plate
mount on the rear of the frame, and the cool looking
brake system that stops unbelievably well compared to
any other minibike I've ridden. It even has the
original kickstand.
I'd also like to mention that besides these 2 bikes,
there is supposed to be 3 other different Barris
bikes. One is a chopper, and I've personally seen that
one as a bare frame and forks. Someone out there is
restoring that one. "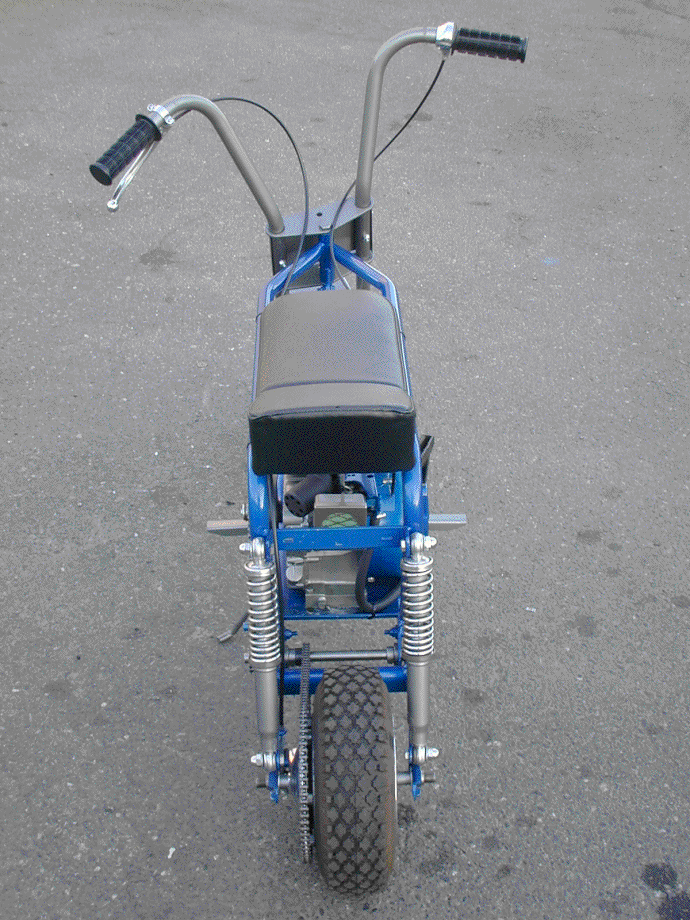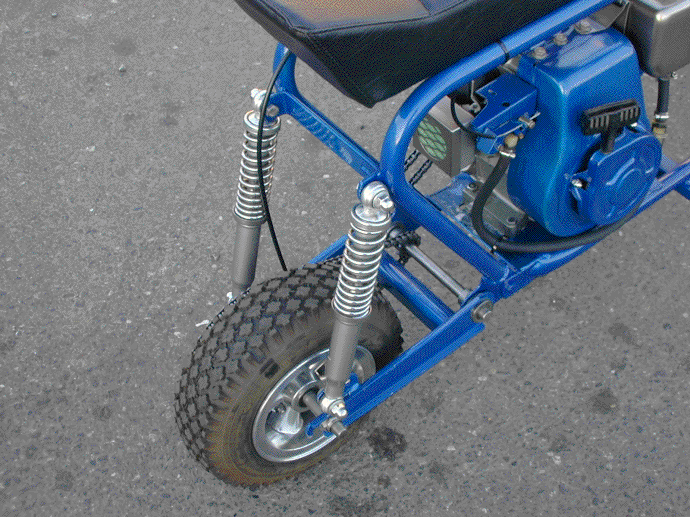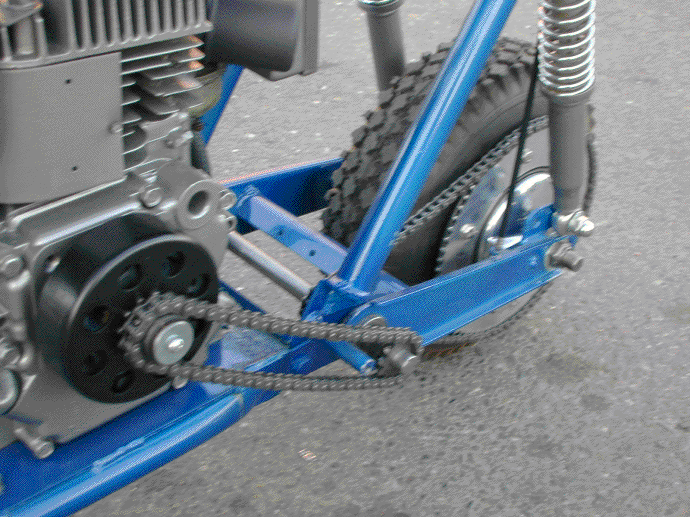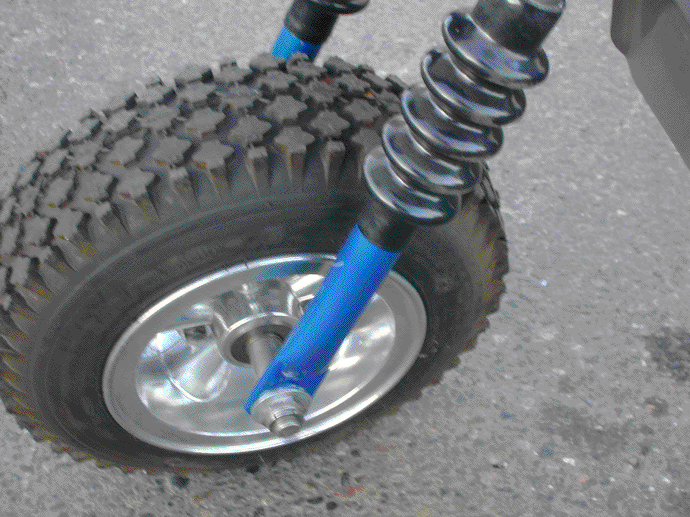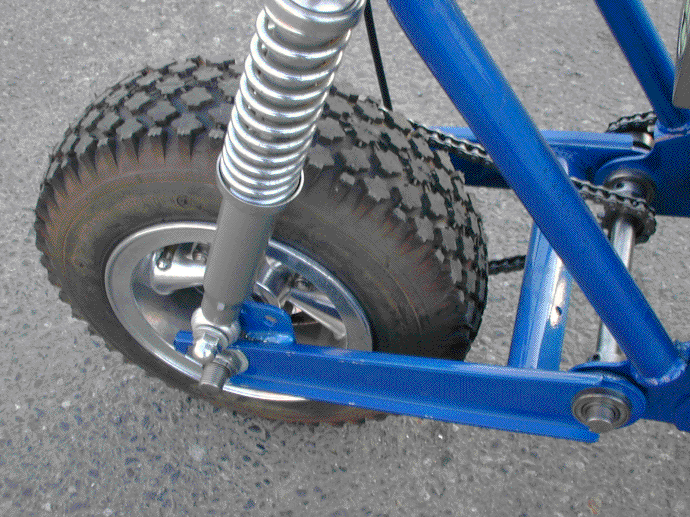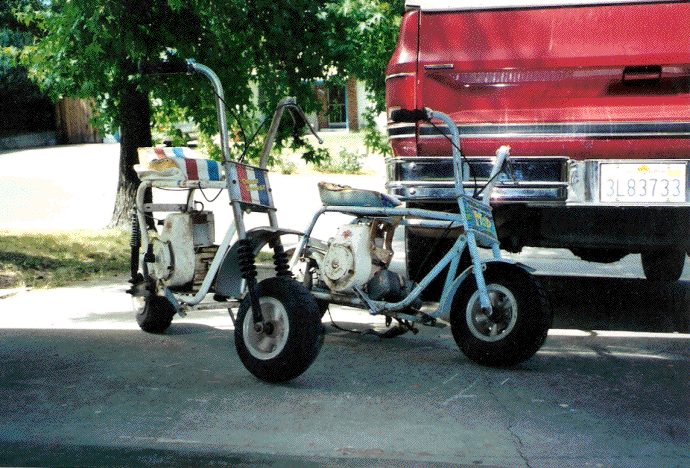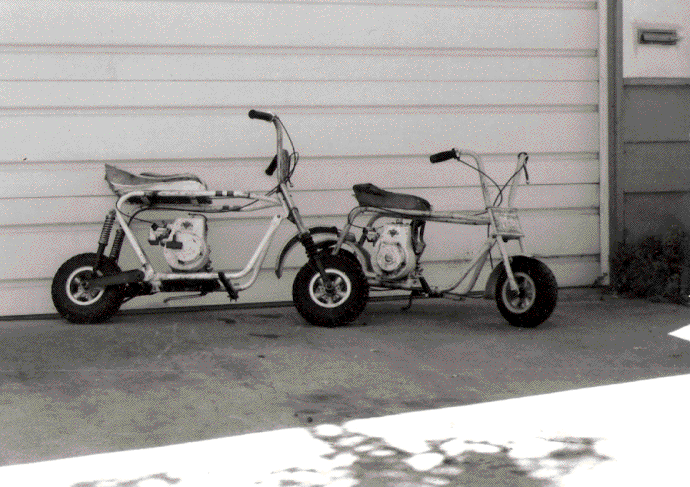 Below is another picture of the George Barris Super Stocker sent to me by Dave. Here is his story.
"Just cruising the web and found your site. would like to post a pic. of my minibike. George Barris Super Stocker Have owned since new. Dad bought for me and brother in '69,70 from GEMCO. Kinda like an early Walmart. Finished it about 6 months ago. Still need to find the kickstand and get different rear shocks. "