ITALIAN MINIBIKES

Sent to me by Domenico Zappieri of different Italian minibikes from his collection. I am quite impressed with the design and styling. As you will notce that they all have motorcycle type engines and some were street legal. Note: Benelli is also produced Italian minibikes and were sold in North America. To view the Bennili minibike pictures, refer back to the index page.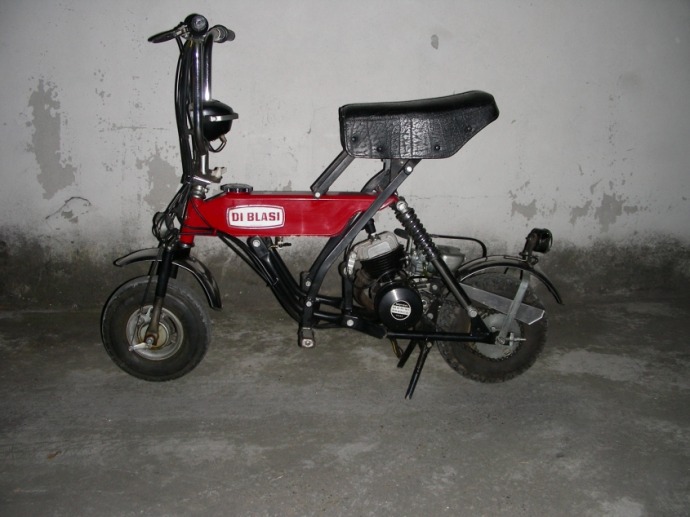 Above is the DI BLASI folding minibike and was street legal.
It was made in the 70ís expressly for Boat. It can go on the street, it came with lights and documents for the street. Only one gear, 40 Km/H top speed, by Italian law.Today they make it again, same model.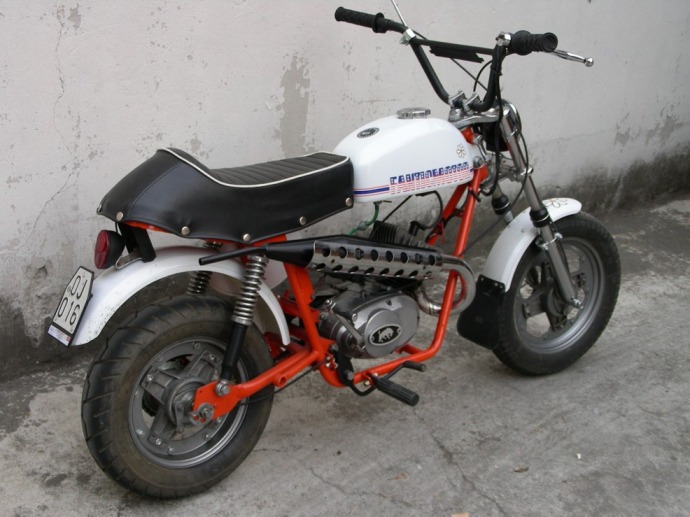 Above is called the Fantic Super Rocket.
It is a 1974 model year. 49 cc, top speed for italy 40, for export market 85 Km/h. Came out with lights and documents.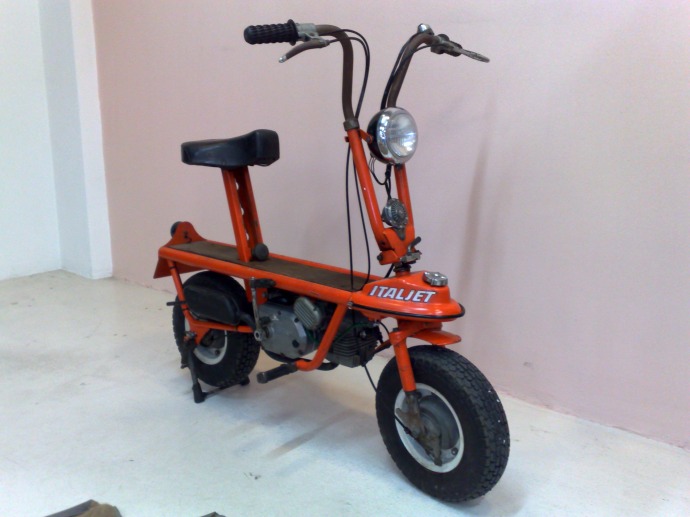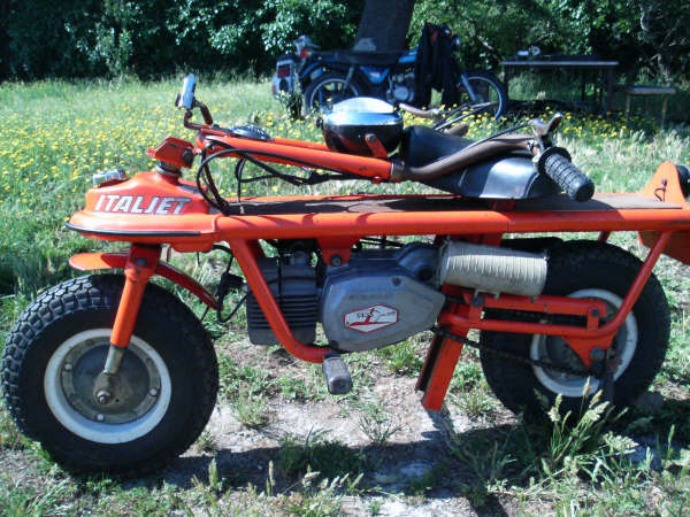 Above picture is the Italjet Kit Kat foldable minibike.
It is a 1973 Model Year 45 Km/h street legal.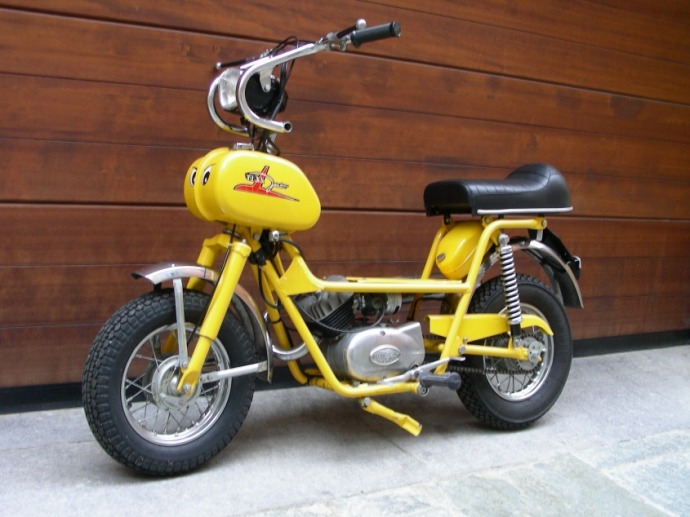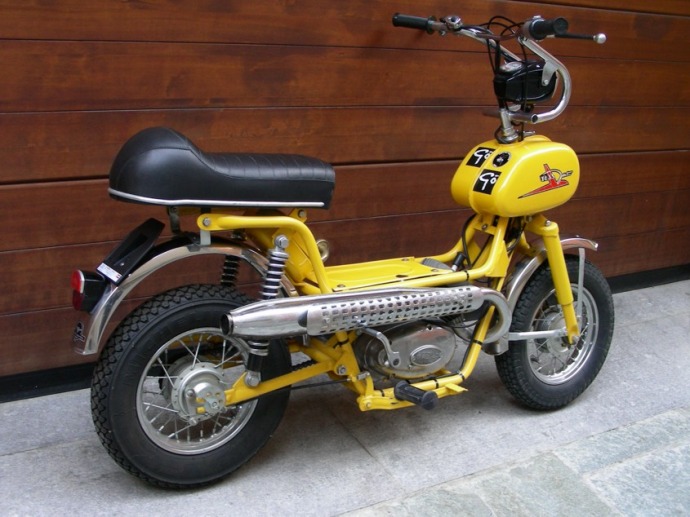 Above is the Italjet Gogo.
1973 Model Year, with Lights and Documents. 4 gears. 70 Km/h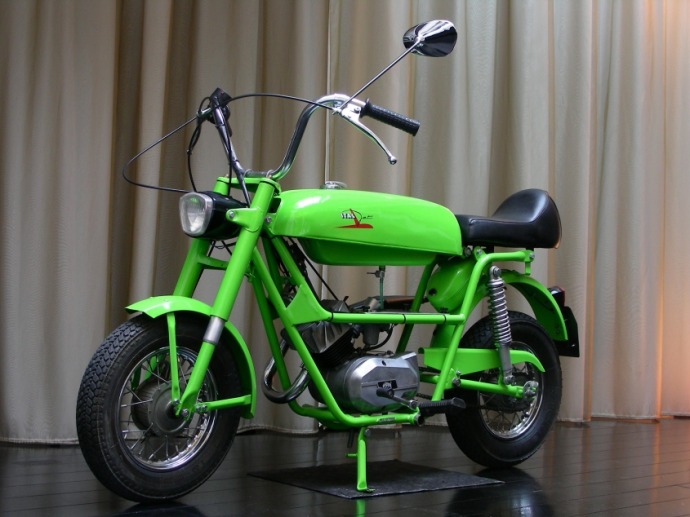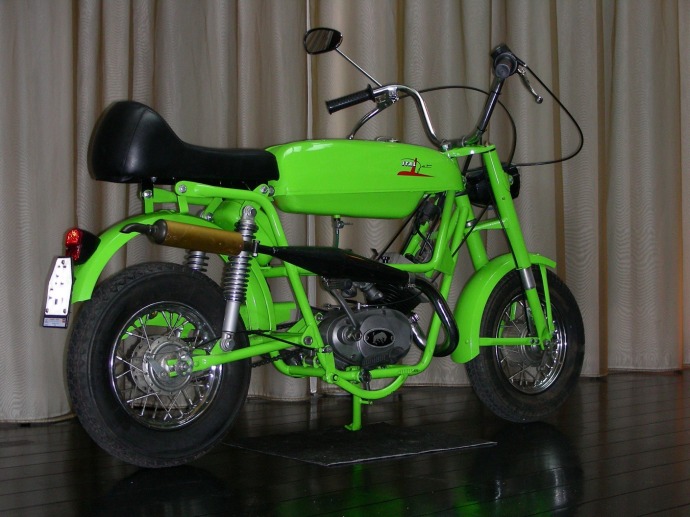 Above is the 1967 Italjet Scout. Looks ver similar to the Italjet Gogo.
Same Italjet Gogo frame, different look!Street legal, very powerfull! It is a 1974 model year.
4 gears, 45Km/H for Italy, 90 Km/h for export!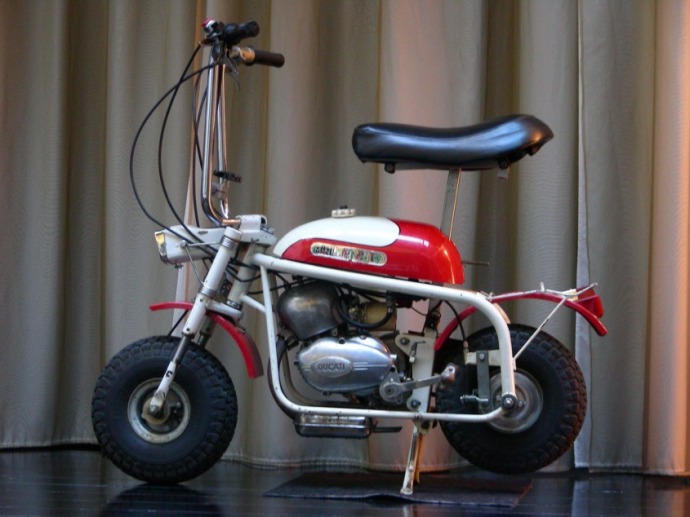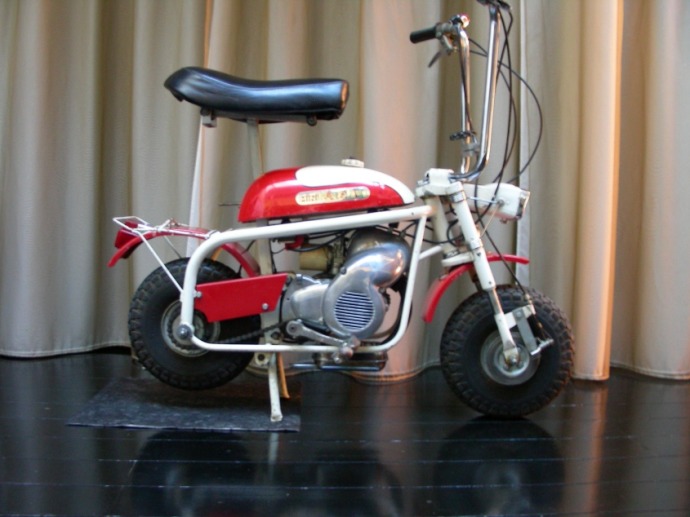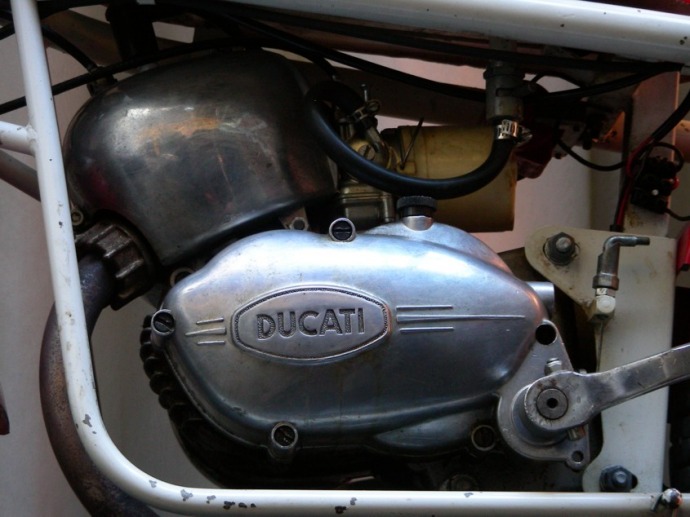 The above picture is the Mini Marcellino. This mini bike was built in Spain under Ducati licensee. It should be a 1968 model year.It has a Ducati engine with no gear. Top speed 45 Km/h and Street legal.