1946 DOODLEBUG

Wow here is a nice piece of history. This is an original picture from Jack Spitler of him and his brother.
"This is a picture of What I now believe to be about the first minibike produced, Im driving and my brother is on the Back, Was called a Doodle Bug sold by Western Auto, Our Dad bought this for us when I was 12 years old which would have been in 1946 Im 72 now and still have minibike's."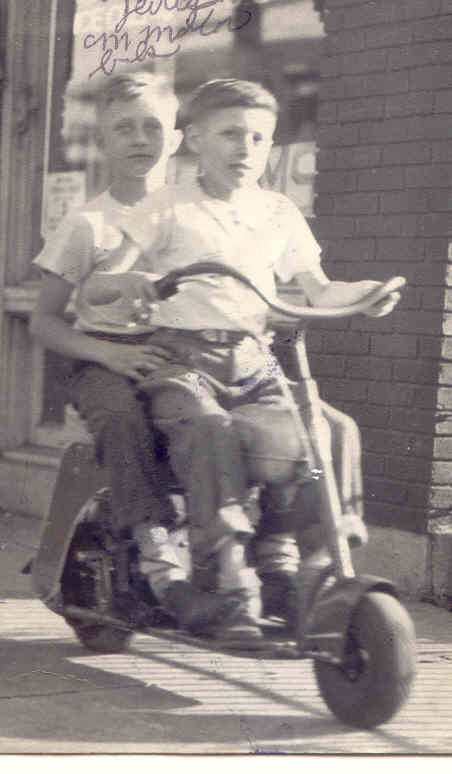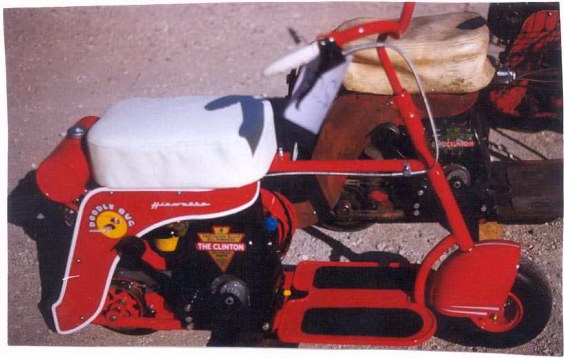 Restored 1946 Clinton Doodlebug.
This is a bike to be proud of.
Courtesy of Jeff Brinks
For more info. go to related links
and click on motorscooterdoodlebug.
Below is the parts manual.