SUZUKI

This is my favorite bike. This is the TS 50 also known as the Gaucho. It was a 1971 Enduro, single cylinder 2-stroke which developed 5 h.p. at 5200 RPM. Believe it or not this bikes top speed was 65 mph. The bike also had a 5 speed gear box. Not only was the bike fast but very powerful in the trails. Unfortuneatly it got stolen.I really miss this bike.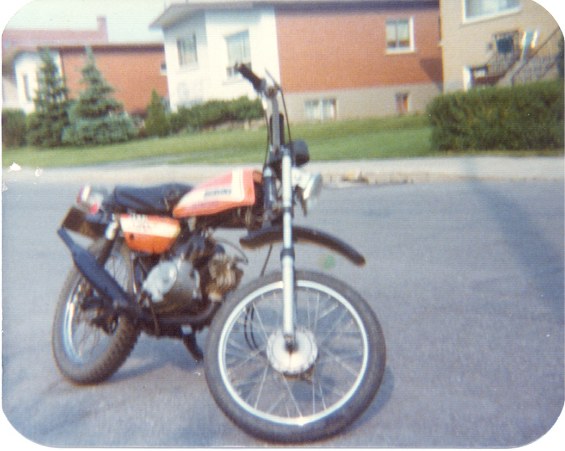 Below is a 1973 TS50 GAUCHO.
This is a much better picture than mine.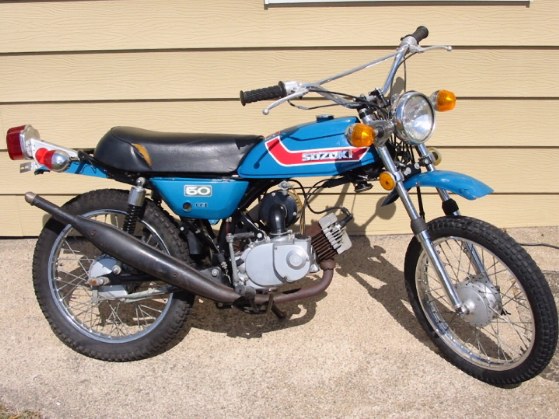 Wow! Below is a original Suzuki Trailhopper from 1971. This is a 50cc Bike.
I have not seen a bike like this in such good condition. Check it out and then take a look at the picture add.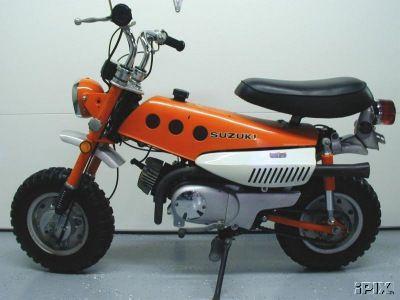 Below is a picture of Steve Rent 1972 Trailhopper. These bikes were so cool.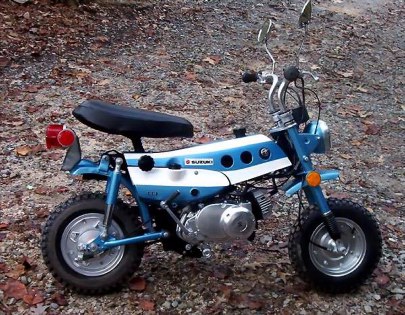 Below is a 1973 MT50 Trail Hopper sent to me from Dick of PA. This is in awesome condition.
" It is the final year Suzuki offered the MT50 Trail Hopper (1973). I saw you have picture of the other 2 years:
(orange=1971 and blue=1972) This color was called pine green, and only offered in '73.
Also 1973 was the only year with the foot-operated lever for the rear brake. My bike has the optional dual mirrors and turn signals."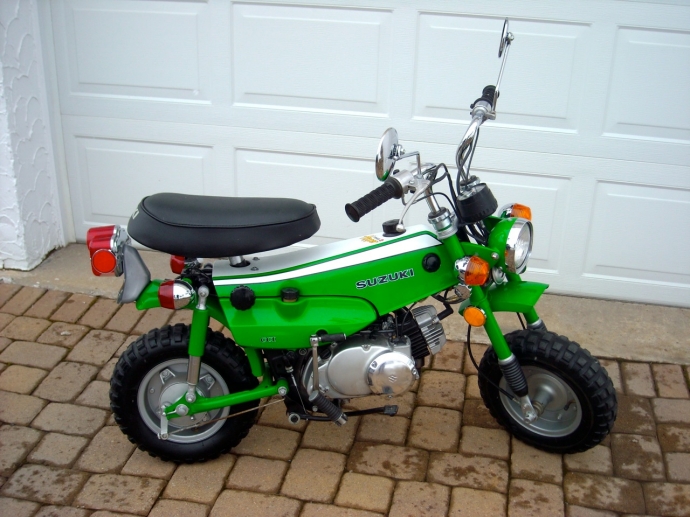 These pictures were sent to me by Barbu Cristofor from Sweden. This is a 50 cc Chopper minicycle. He has told me that these are rare. This style bike I don't think was sold in North America, but I do know in Europe these 50 cc bikes are quite common.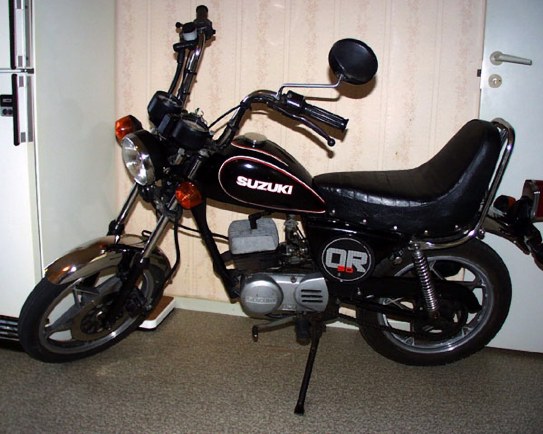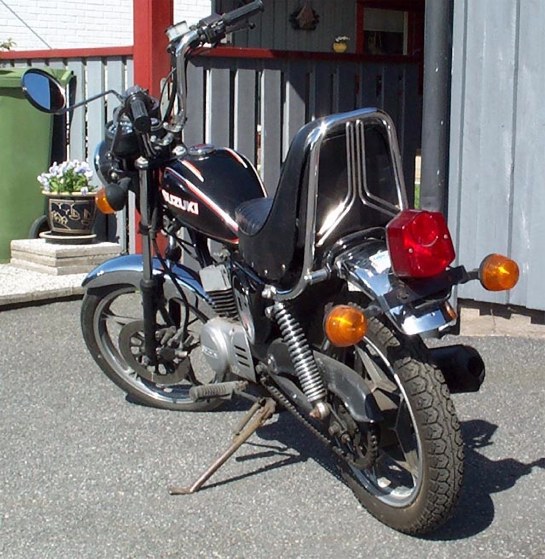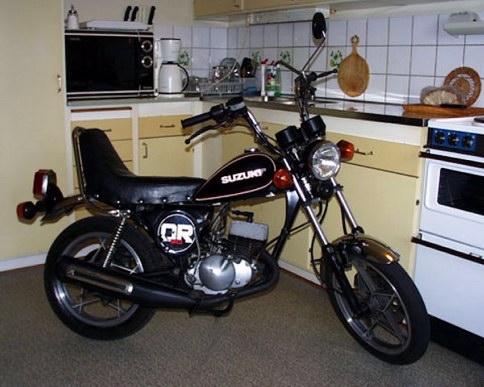 Below are pictures of Angelo J. Aquilino 1979 SUZUKI OR50. His was bought in the US and one of his collection. I wish they still would still sell this size bike. Tooo-baad.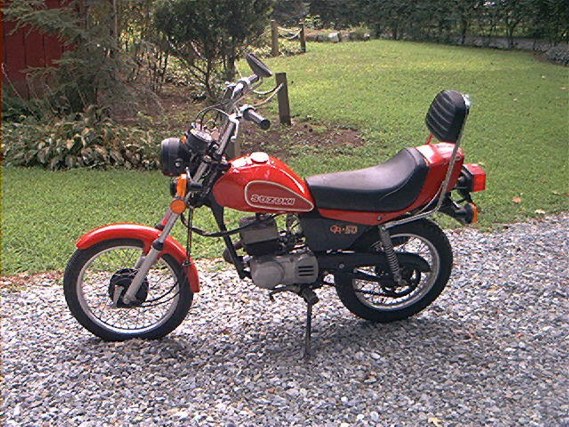 Below is the original brochure. Cool!!!
Below is a1972 Suzuki RV90 showing 1700 miles with tire pump and canteen under the seat. which is one of Angelo J. Aquilino minibike collection. I have not seen this bike in 25 years. Surpring thing about this bike, is you could ride it on the street with those fat tires. Cool!!!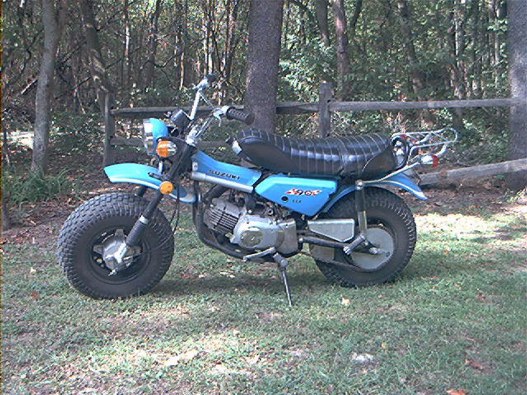 Below is a Suzuki DT100 which was restored, modified and added a custom rack by William Yelverton to be street legal. It really is a neat looking bike.