MINIBIKE WITH COCA-COLA SIDE CAR

Here is something that is interesting. These pictures were sent to me by Dennis Smith. A father and son project. Dennis father Dean is the owner of this minibike with the side car. The pictuures below show the minibike before and after. From what Dennis tells me his father is into collecting coca-cola memorabilla. He started with a frame he got at a yard sale for $2.00 and designed a side car for it. The side car is removeable and handles great (with a little weight in sidecar). I think this is far out. As you can see from the pictures, 2-tubes hold the side car. Cool!!!!
Check out below of a second minibike with sidecare that Denis bult for a friend.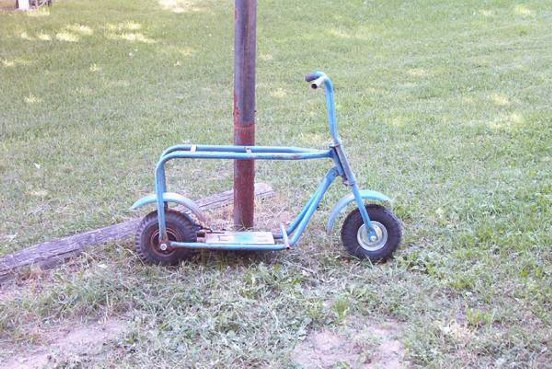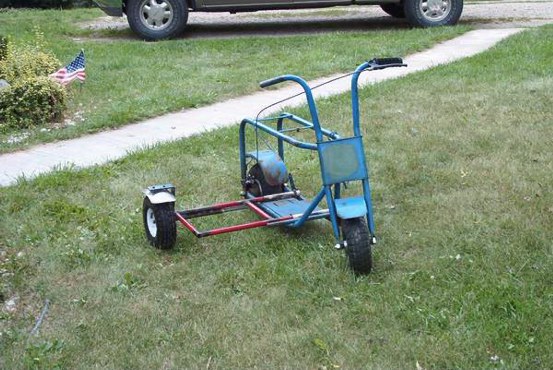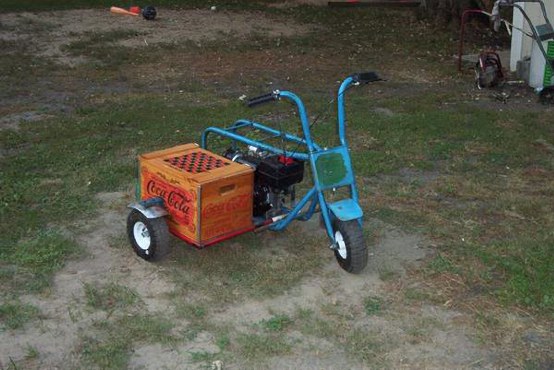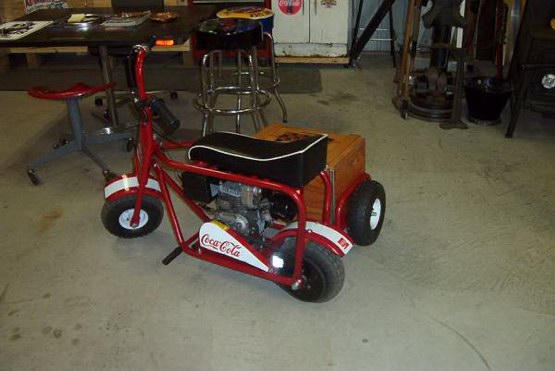 Below is the second minibike project with a side care. Great way to take the kids along.