HONDA MINIBIKES

This ia a 1973 Honda CT 70 in original condition. This one is a 4-speed. This is just a beautiful bike. It's amazing all these minibikes are coming out of the garages after 20 years. I bet you wish you had one just like this.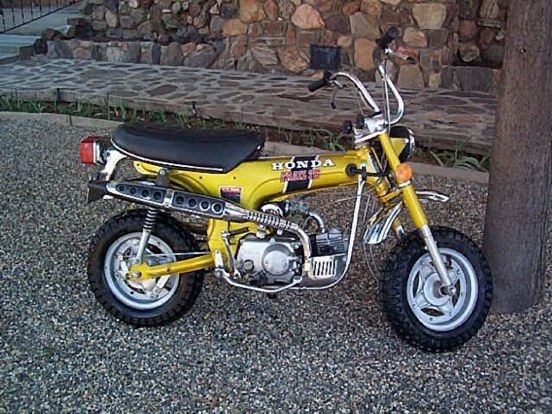 This is a picture of a 1971 Honda Minitrail Z50 K2. Like all Honda's they are a nice bike.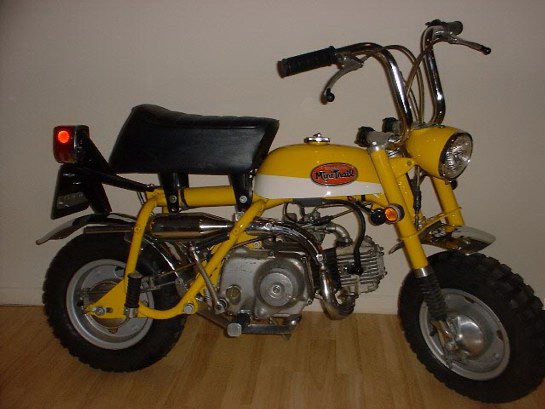 Unlike its brother the Honda minitrail Z50, this was a good start off bike for beginners. It was also a 50cc but with a 2-speed automatic transmission. It wasn't a very fast bike but today they are worth alot if they are in mint condition. Neat little bike.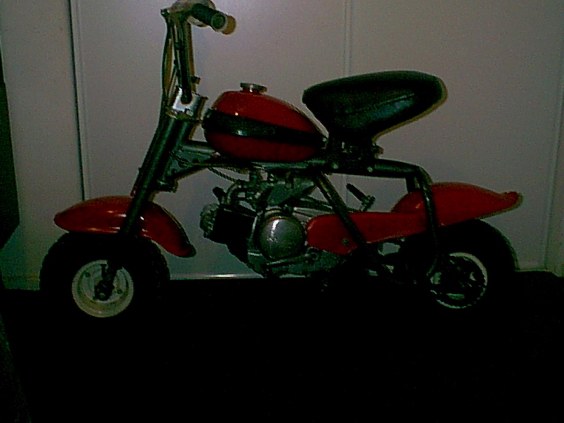 This little bike is in beautiful original condition.It was built in 5/71 and I am told it is the first year model/K0. It has the 4-speed clutch engine. It runs and shifts like it was new. It is missing the right side tank emblem, and the frt. fender needs a little repair on the end. Other than that, this bike looks Great. That luck guy who owns this is smiling.