FRIJOLE MINIBIKE

Down below are pictures of Joel Dey Frijole minibike. Very cool and simple minibike during that period. But it does have a neat look. The top one is powered by a B & S 3.5 hp and a auto clutch. The red one has a West Bend 700 engine. Way to go. An excellent project.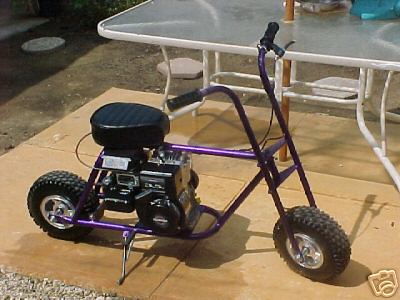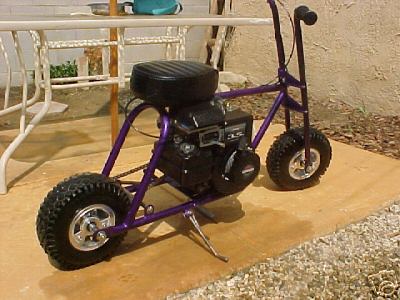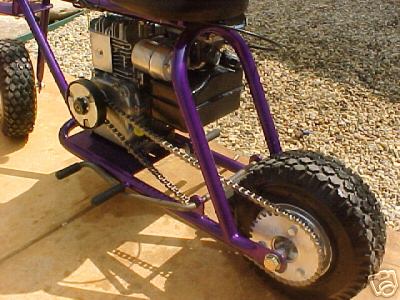 Below is another one from Joel with a west bend 700 engine with jackshaft.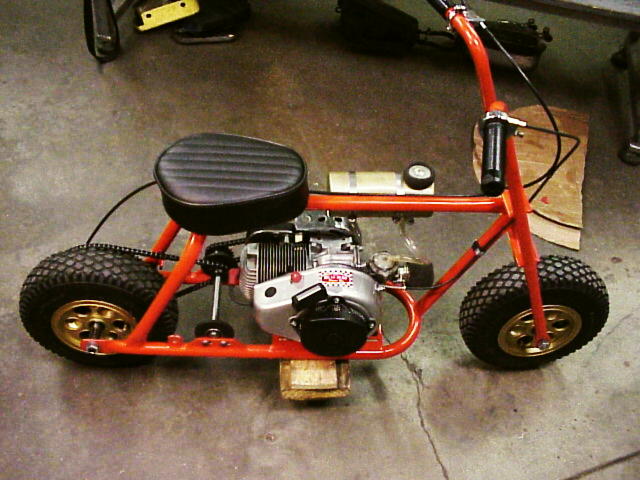 Final pictures of the above mini with painted gas tank and wheels.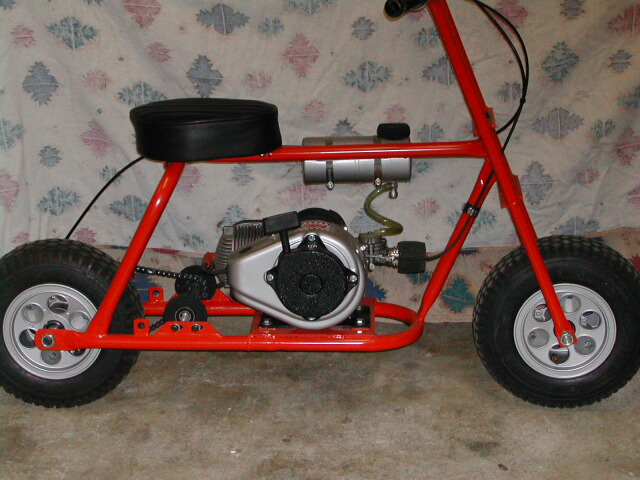 Below is another Frijole from Tom Browning a long time minidoodle member. So here is his story.
"Here's some pics of my 1965 Steen's Frijole. for those who didn't know, Steen's was the manufacturer for Taco minibikes. This particular frame style was produced for the '65 - '68 model years after which there was a different style of frame used. It still has it's original wheels and scrub brake. It is powered by a Power Products/Tecumseh 2 stroke engine and a centrifugal clutch. I repainted it in the original red that was found underneath all the additional layers of paint. "