HARLEY

HARLEY X-90
Here is another of a Harley minibike. This is the X-90. Harley's are hard to find, and when you find one it just makes you just want to own one.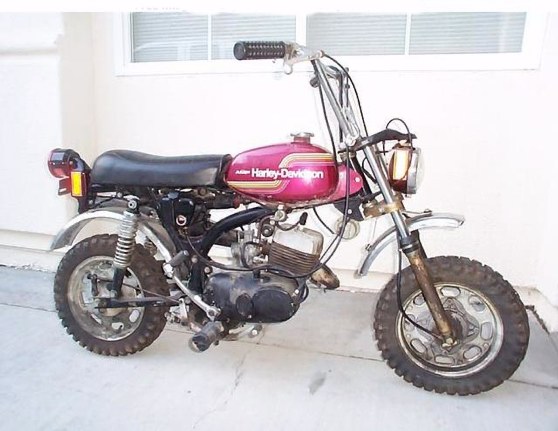 Below is pictures sent to me from Angelo J. Aquilino of his Harley X-65 which is in mint condition. Eat you heart out. This is a collectors item.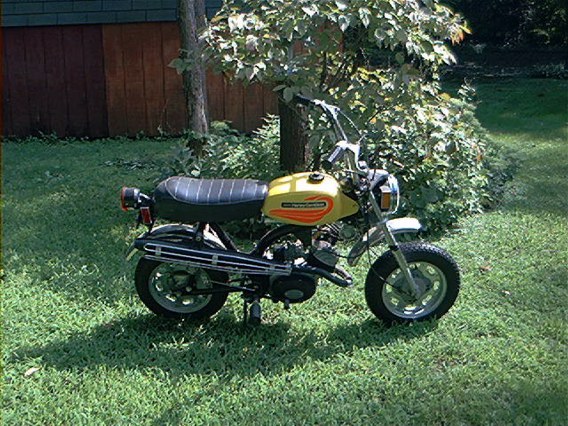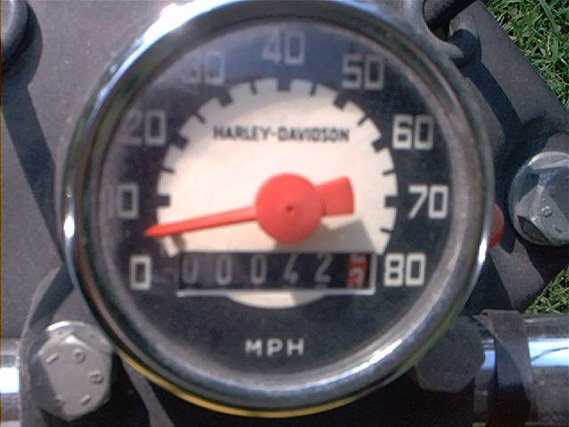 Below is Todd Goranson 1972 Harley Davidson Shortster 65cc complete restoration.
Below is Todds collection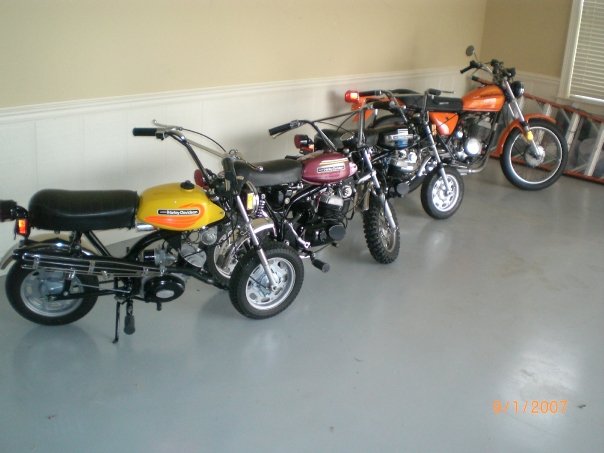 And below is Todd Goranson1973 Harley Davidson X-90 90cc is not a perfect restoration, but its 85% done and is a daily driver for my kids and myself around the neighborhood. I also have two others, one red, one black I'm restoring for myself, and they will hopefully be as clean as my 72.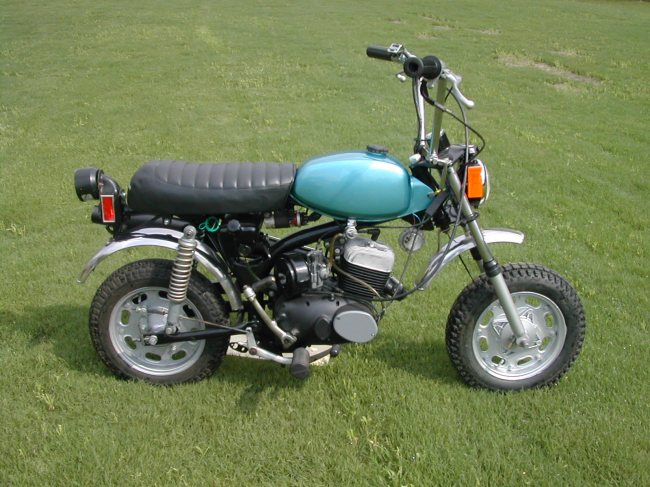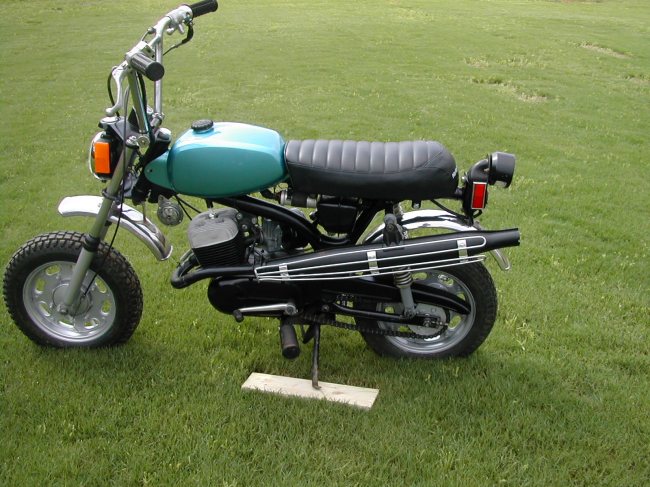 Below is the Shortster brouchure!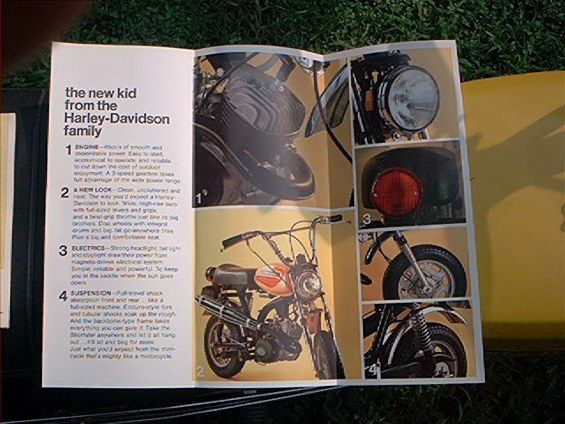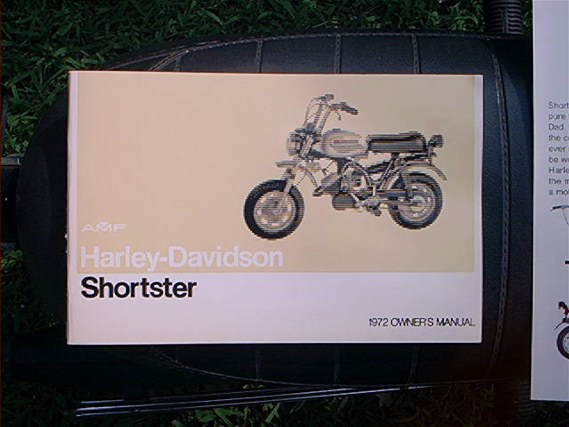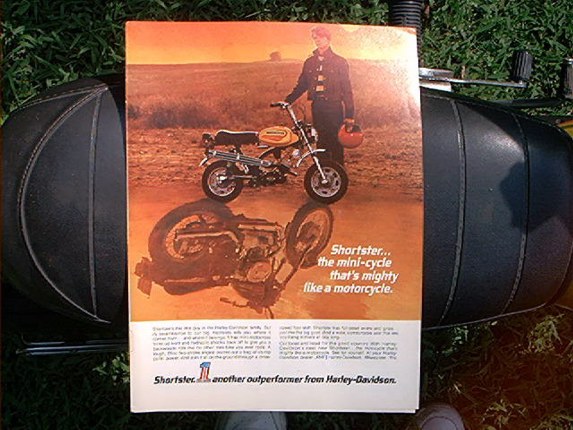 Below are a few restored M65 sport leggero made By Harley. These are rare to find. Thanks to John in sharing these pictures. Here is hi story.
"All of these bikes were restored by savopoulos corperations.When we first got them they were all shot. The black bike is a 1970 aermacchi M65 leggero. The blue bike is a 1972 M65 sport leggero. The red bike is 1966 M50 leggero sport.These are all harley davidson motor cycles. Savopoulos corperations has restored 7 mini cycles and we have two more too go including another leggero. NONE OF THESE ARE FOR SALE!!!!!!!!!!!!!!!!!!!!!!!!"
Before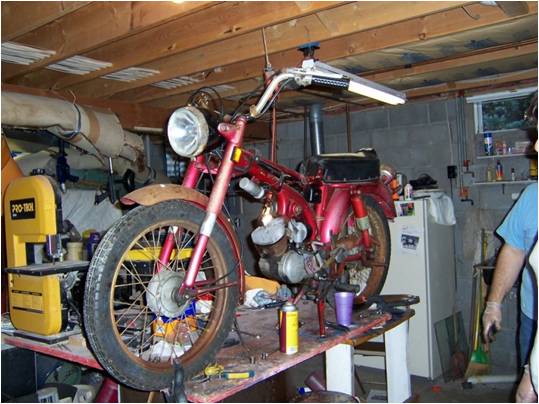 After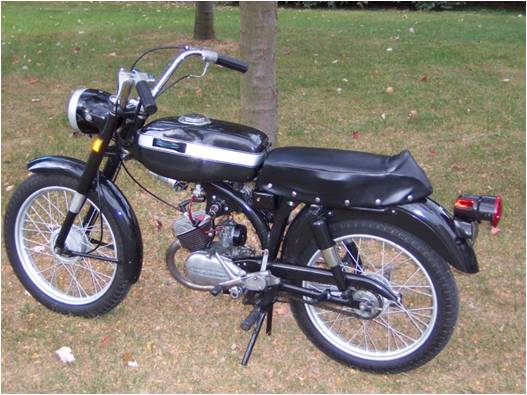 Before
After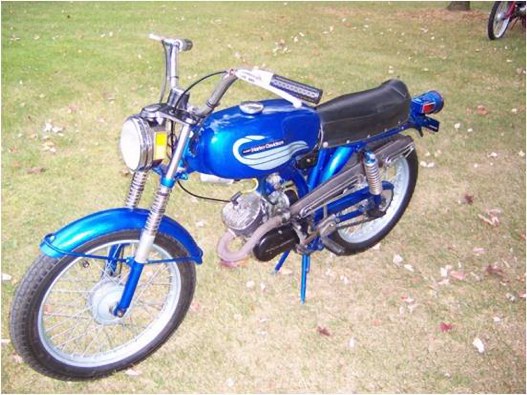 After