CAT MINIBIKE

This picture was just sent to me of this cute minibike. This is a photo of the Cat I had as a kid; that's my daughter on it now. It cost $99.99 in 1968 or 69. I recently repainted it and replaced the engine (original one is long gone). Still need to find a clutch guard and remake a decal or two. Greg
Here is another Cat minibike that Ken Thomas rebuilt in 2004. I'm not to sure if he added the rear shocks. It is equipped with a 3 hp Clinton engine and this one has the old style scrub brake. Job well done.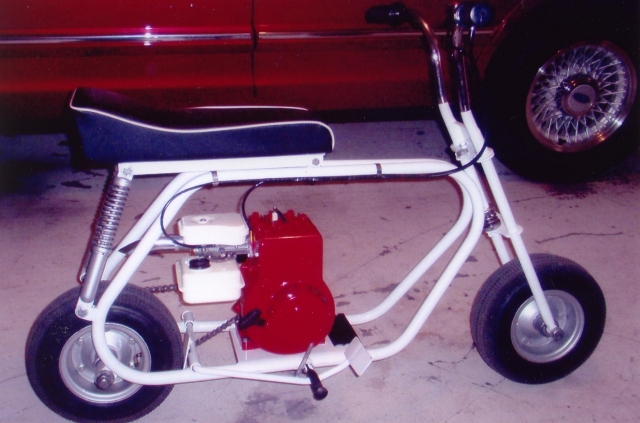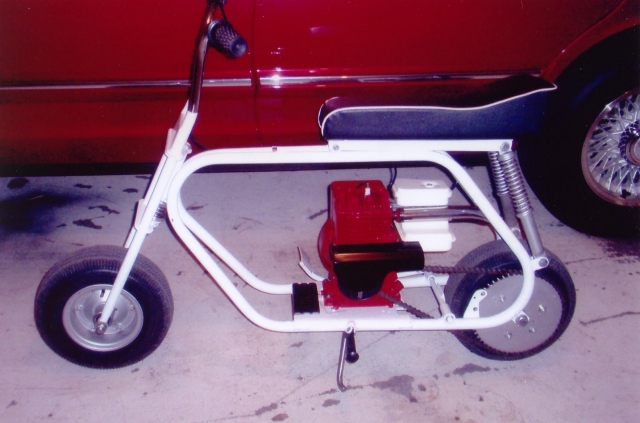 Below is a 1970 CAT SS 350 restoration project that Dylan Bevilacqua has been working on. It is nearly complete! So here is what Dylan has to say. I think he did a very good job.
"I got this 1970 cat 350ss about a month and a half ago for 90 bucks. it needed everything!. I got new rims for it (original cat rims) new tires every nut bolt washer etc was replaced. i did it up so nice that i didnt wanna ride it. so i put it in my room."