MINIDOODLE TRAIL BARON

So here is the story.
The main objective was to build a simple basic mini bike using every day materials and parts. I wanted it to light weight and could be transported easily but could pull a 6 footer weighing 180-190 lbs. This took me 2-weeks to design and build.
What make this so unique, the frame is quality steel and welded. The engine is a 4 stroke 1.5 hp Honda's technology where you can turn this bike upside down and it won't leak one drop of oil or gas. So storing or lying it on its side for transporting is one really great feature. So if you got a small car you can fold up the foot pegs and the handle bars, fill it up with gas and lie it down in the trunk or hatch, and just go out to your favorite trail. No worrying about gas leaking or the oil leaking from the crank case. One other major factor is the engine is very quiet for campgrounds and the muffler comes with a spark arrester. The mini bike also comes with a single rear disk brake and a really nice knobby rear tire for traction. The mini bike weighs about 40 lbs, very light for its size. To give you an idea of size, the overall length is 46" wheel to wheel. The seat height is 28", the handle bar height is 36" and the ground clearance below the foot pegs is 8". Presently I'm test riding it and making final adjustments. One thing that I will have to improve is the torque. Currently the mini has a top speed of 20 mph but not enough torque for starting off. So I will be increasing the gear ration. In all, it is a pleasure to ride, with great handling with such small wheels. More pictures will be posted as I finalize the mini bike testing. I would really like you comments on this mini good or bad. So have a look.
All Copyrights belong to minidoodle mini bike.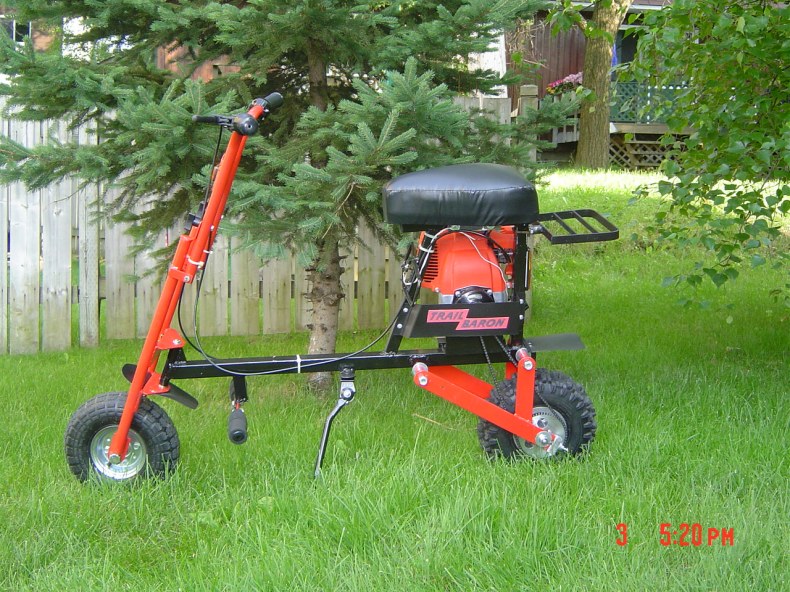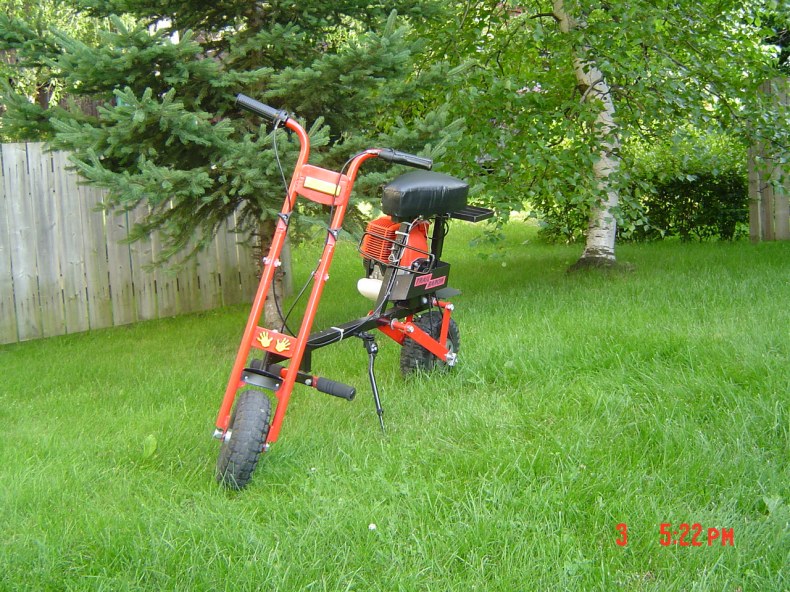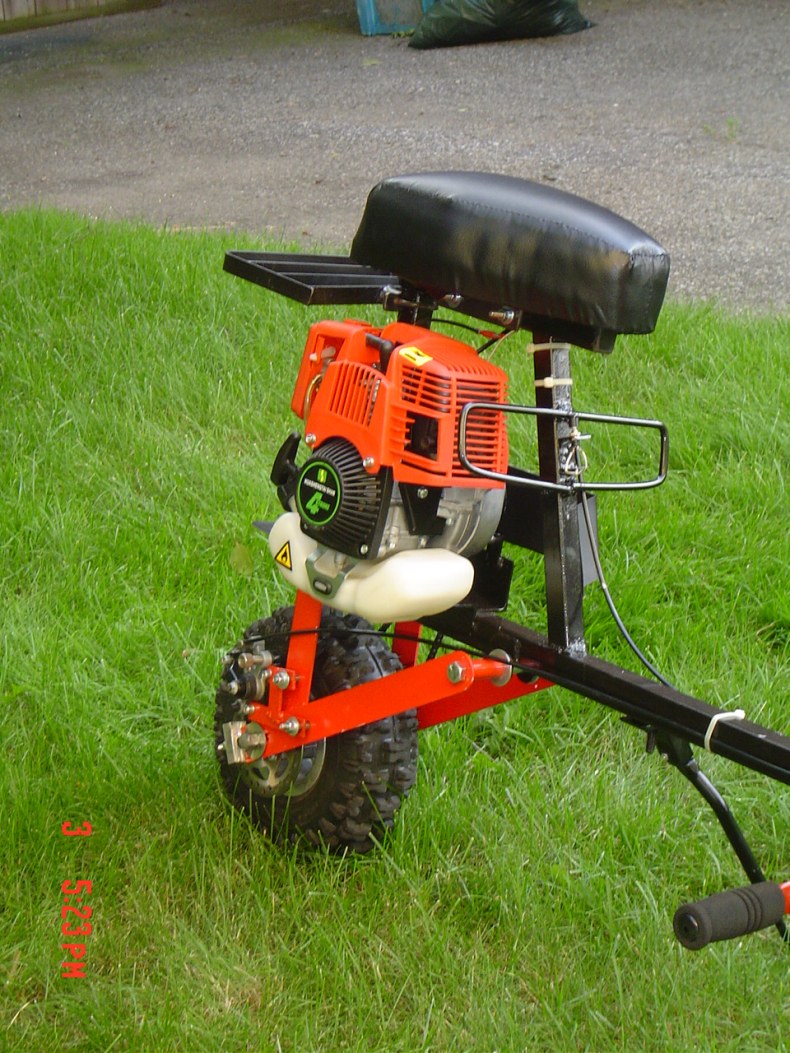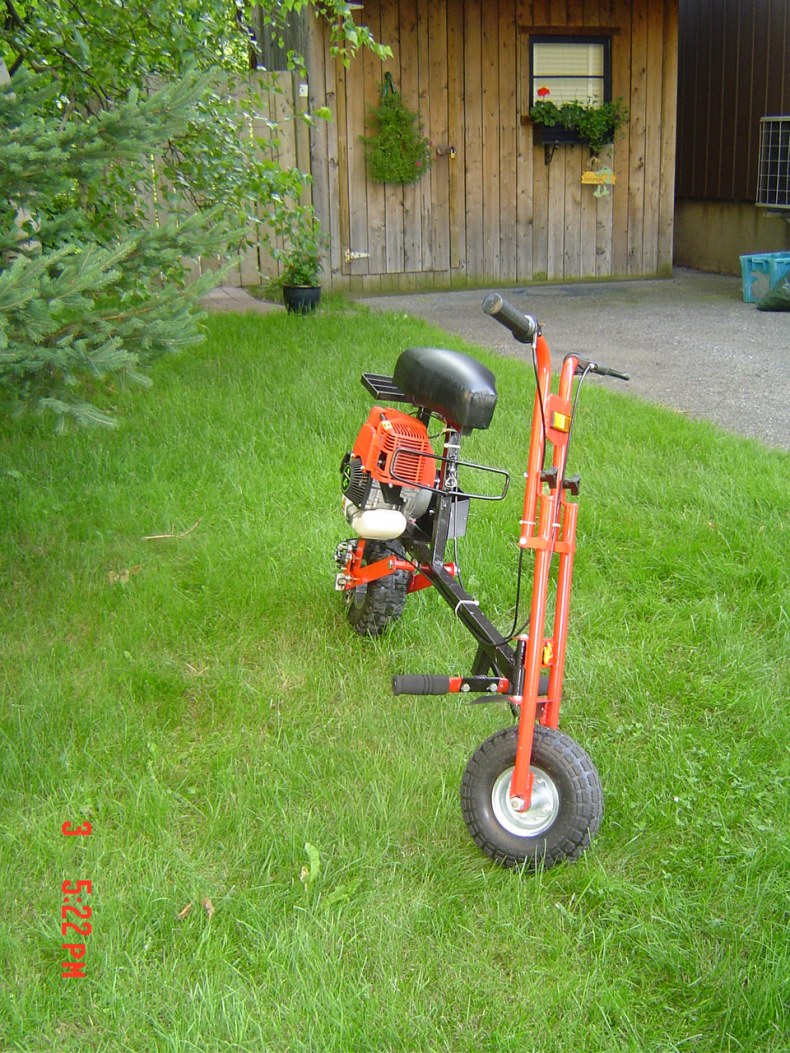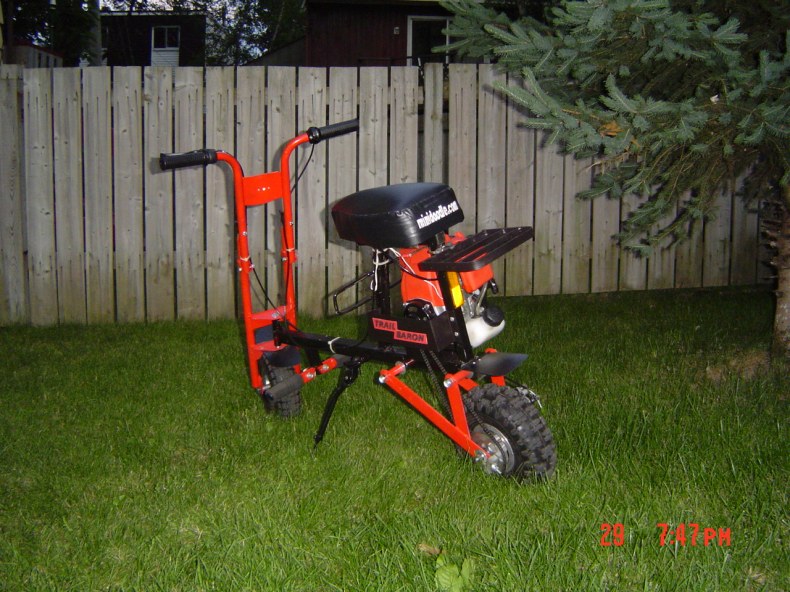 !!!!!! TRAIL BARON IS SOLD !!!!!!