Tom Thumb Minibike

Below is pictures of a Tom Thumb minibike built recently by Tom C. and his dad. So this is his story.
"My father and I just completed a Tom Thumb Minibike from 1970 Popular Mechanics Plans. I've had the plans for about 10 years and finally got around to building it. We kept it pretty close to the original plans, used a NOS 1HP O&R engine. We made a few small changes, better seat mounting, welded engine mount instead of u-bolted one, placed engine vertically instead of on an angle. We painted it with a urethane paint in Viper Red. It was a fun project and we are going to build a couple more of them, maybe the next one will have a very small 4 stroke engine."
This is so cool. Look how small this mini is.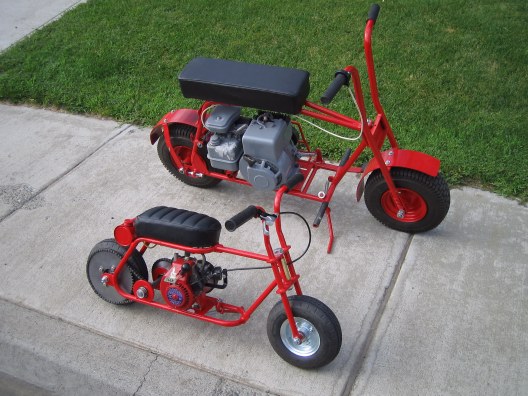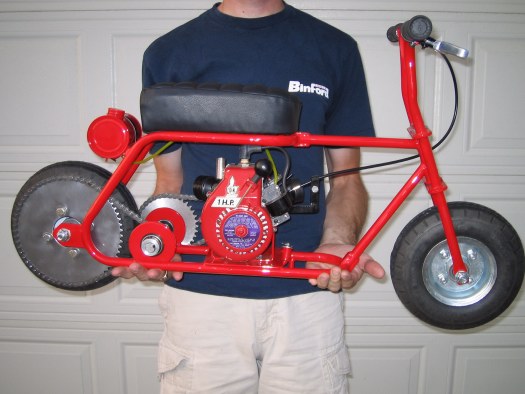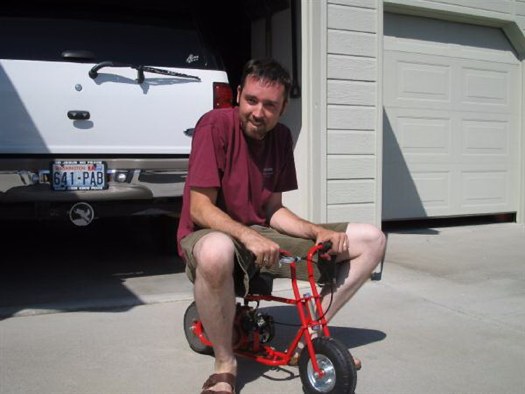 Now this is a really neat project. Get your plans. Find out how by
Clicking here!!!
More pictures of this project can be seen at this site.
Wheels for the Tom Thumb mini bike.
Note: Wheels may be wider!!!
Always buy the wheels first before building the frame!!!
Now here is another cool Tom Thumb mini built by Alan Henderson. Here is his story.
"From Uruguay, South America...When I was 9 I dreamt of the mini that came in the Popular mechanics...
Now at 43 I decided to make it..I modified some aspects, installed a 2hp engine, rear brakes and a 9:1 trans ratio.
It goes 45kph!!! All stainless steel frame.
Still in search for a elegant gas tank, was going to make it of stainless but it added a full kilo. The bike weighs 14 kilos.
The frame is 6 inches wide not 4 to accomodate the different engine trans...The little devil really goes!!"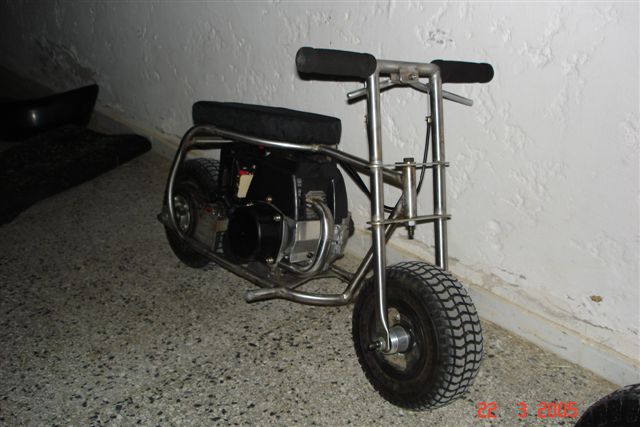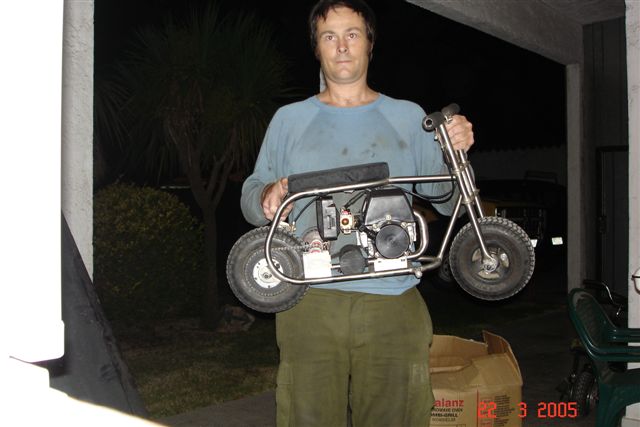 Below is another Tom Thumb minibike built by John Lunde and Jakob. I sold my ZOOMA 22 cc 2 stroke engine and parts to him approximately 2 years ago. Here is the result. I think it is an excellent job. Here is his commemts and below pictures of the minibike. Very cool!!!
"My father (John) and I (Jakob) are now finished with our Thom Thumb mini bike. And we`re absolutely satisfied, we think it is very cool. (We`re going to change the fuel tank, it doesn't fit that much). We`ve worked on it every now and then, over the last months. It has been interesting and fun for both of us. We`ve had a couple of challenges, but we worked them out. Thanks to Jay for parts, and good service."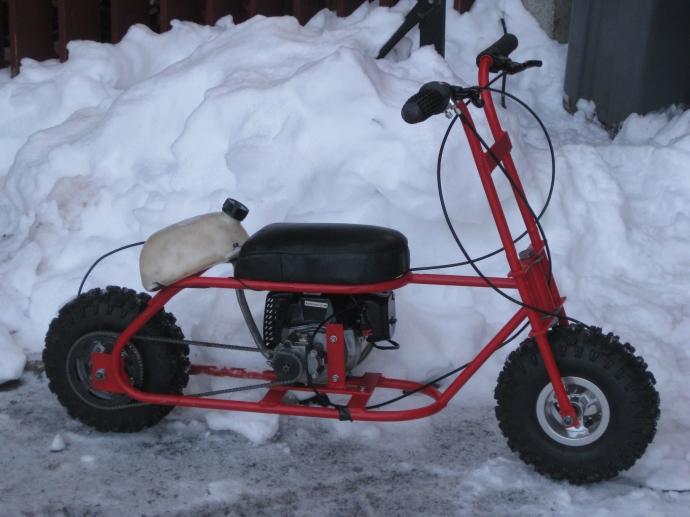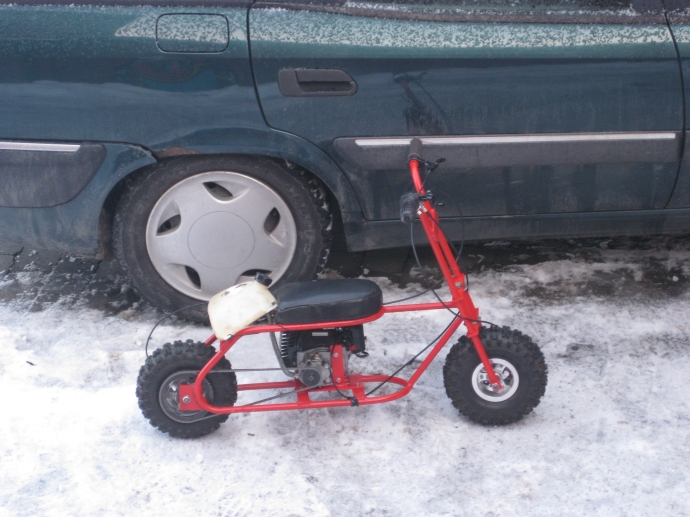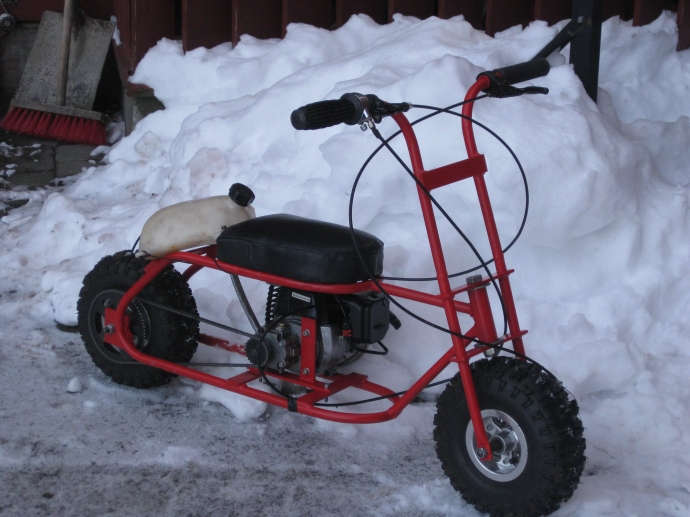 Below are updated pictures of Jakob's minibike with a really nice gas tank mounted on the rear.